Custom Quote Request Form
Apparel Packaging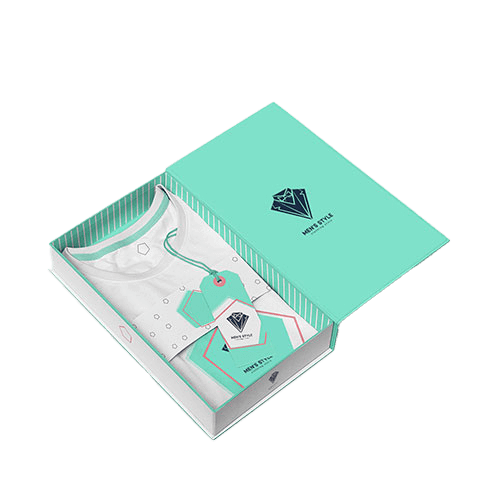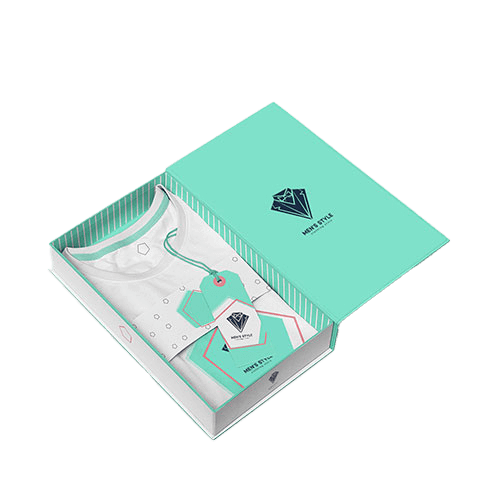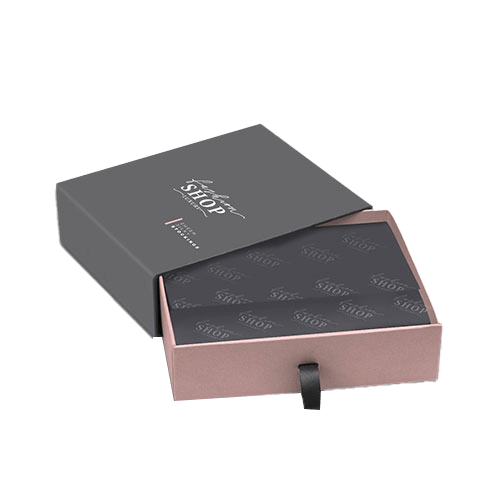 FAQ's
Specifications
Description
Reviews
Q:
What are apparel boxes and what different styles are available?
A:
Apparel boxes are packaging boxes specifically designed to package clothing items such as shirts, pants, dresses, and other garments. They are available in various sizes, materials, and closure types and can be customized with branding and designs to create unique packaging solutions for your brand. Apparel boxes are commonly used in the retail industry to display and showcase clothing items and for e-commerce packaging to protect garments during shipping. .
Q:
What sizes are available for apparel boxes?
A:
We can produce apparel boxes in any size that suits your needs. The size of the box will depend on the type of apparel being packaged and your requirements for product fit and any additional space requirements.
Q:
What are the various common types of available apparel boxes?
A:
Various types of apparel boxes are available, each with unique features and benefits. Some of the most common apparel box types include:
Q:
What materials are used to make apparel boxes?
A:
Apparel boxes can be manufactured from various materials, including cardboard, paperboard and corrugated board. The material should be selected based on its strength and durability characteristics. In addition, the material used for an apparel box should match your specific needs, such as the weight and type of clothing being packaged, as well as the desired look and feel of the box.
Q:
Why are rigid set-up boxes ideal for branded apparel packaging?
A:
Rigid setup boxes are sturdy, durable and promote a sense of high-end quality. These boxes offer a sophisticated and luxurious branded look, making them an excellent option for premium branded apparel packaging. Our printing capacity allows us to create high-quality graphics, including patterns and logos, while our finishing options such as lamination, coatings, foil stamping, and UV coating can help further enhance the boxes' aesthetics.
Q:
Do I need to assemble apparel boxes after delivery?
A:
This generally depends upon the style you choose for your apparel boxes. Some box styles may require assembly after delivery. If so, assembly is typically a straightforward process that involves folding along pre-scored lines and tucking in tabs to secure the box. You account representative can walk you through the assembly requirements for various types of available packaging options.
Q:
Can PVC windows be added to apparel boxes?
A:
Yes, we can add window cut-outs to any style of box that you require including rigid boxes. The window cut-outs can be added in a variety of shapes and sizes to suit the specific needs of your packaging requirements. You can also choose to add a clear plastic sheet on the windows for added protection. Adding window cutouts is particularly useful for apparel packaging, as customers can get a better sense of the color, design, and texture of the clothing without having to open the box.
Q:
Can I use apparel boxes for direct shipping purposes?
A:
Apparel boxes that are specifically produced using corrugated fiberboard stock can be safely used for direct shipping purposes. These boxes are sturdy and durable, providing ample protection for your products during shipping.
Q:
Can apparel boxes be reused or recycled?
A:
We have cardstocks that can be used for producing recyclable apparel boxes. You can choose from recyclable SBS, Kraft card and corrugated stocks. Apparel boxes can also be made with eco-friendly materials such as recycled cardboard, kraft card, or biodegradable materials. These materials are often selected for their sustainability and environmentally friendly properties. Using eco-friendly packaging can also help reduce the carbon footprint and enhance your brand's reputation as an environmentally responsible company.
Q:
Can inserts be added to apparel boxes?
A:
Yes, custom produced inserts can be added to apparel packaging in order to help protect and better organize the contents packed inside. Inserts can be made from various materials such as foam or cardboard and can be designed in a variety of shapes and sizes to fit the specific needs of your product line.
Material
White: SBS (C1S), SBS (C2S), Uncoated Stock, Textured Stock
Brown: Natural Brown Kraft Card Stock
White Front Colored Back: CCNB (Grey Back), CCKB (Kraft Back)
Rigid: Paper + Grey Board
Material Thickness
Cardstock Thickness: 12pt, 14pt, 18pt, 24pt, Custom
Rigid Stock Thickness: 36pt, 48pt, Custom
Finishing Types
Lamination: Gloss, Matte, Sandy Matte, Soft Touch, Linen
Coating: Gloss AQ, Satin, Varnish, Spot UV, Flood UV
Features
Foil Stamping
Embossing
Debossing
Die Cutting
Metallic Inks
Custom Size
Other Options
Ribbons
Handles
Window Cutouts
Hang Tab
Scoring and Gluing
Custom Perforation
Magnetic Locks
Velcro
SKU#
CP-001
Ultimate Guide to Apparel Packaging: Tips and Best Practices for Every Brand 
The term 'apparel packaging' is often used to refer to different types of packaging used to store, protect, and display clothing and accessories. Apparel packaging encompasses a variety of packaging solutions, such as shopping bags, custom-printed boxes, pouches, and hang tags. While apparel packaging is a functional solution for storing and transporting clothing, it also plays a vital role in marketing and promoting your brand. With the help of suitable packaging, clothing or accessories can be presented in an appealing and eye-catching way that attracts potential customers and helps to build brand recognition and loyalty.
Here are some important tips and practices for apparel packaging that can help enhance product sales:
Use Eye-Catching Designs: Use unique and creative designs that draw attention and create a memorable first impression on your customers.
Incorporate Branding: Use packaging to reinforce your brand identity by incorporating brand colors, logos, and design elements.
Emphasize Product Benefits: Highlight product benefits, such as quality, style, or eco-friendliness.
Use Quality Materials: Use high-quality packaging materials that reflect the quality of the product and enhance the overall customer experience.
Make It User-Friendly: Ensure that the packaging is easy to open, close, and use and is designed to protect the product during storage and transportation.
Prioritize Sustainability: Use eco-friendly packaging materials that demonstrate your commitment to sustainability and environmental responsibility.
Personalize Packaging: Personalize packaging for each customer for an enjoyable shopping experience and create a sense of exclusivity.
Offer Incentives: Offer coupons, samples, or other incentives in the packaging to encourage repeat purchases and create a positive customer experience.
Following these tips and best practices can enhance your product sales and build customer loyalty through attractive and functional packaging. There are several types of packaging that apparel fashion brands commonly use based on their specific requirements and customer needs:
Garment Bags: Garment bags are long, rectangular bags designed to hold clothing items, such as dresses or suits, without causing wrinkles or damage.
Boxes: Boxes are typically made of sturdy cardboard and can be folded for easy storage and shipping. They are ideal for storing and presenting apparel items. A wide range of box styles is used for clothing packaging, ranging from lightweight folding cartons for retail displays to corrugated boxes for shipping purposes.
Shopping Bags: Shopping bags are one of the most popular types of packaging used for apparel products. They can be produced in various sizes and shapes and can be customized to include brand logos or other custom design elements.
Product sleeves and Belly Bands: A product sleeve or belly band is a type of packaging that wraps around a product to provide additional protection and brand exposure. It is often made from paper or cardboard and can be customized with a variety of design elements including brand logo and colors. Product sleeves are more cost-effective than other types of packaging solutions and can be produced in high volumes, making them a popular option for brands and businesses looking to reduce packaging costs.
Tissue Paper: Tissue paper is commonly used to wrap apparel items and can help protect them from damage during shipping or storage. Tissue paper can be customized to match your specific brand color scheme and design.
Hangtags: Hangtags are small cards attached to clothing items using a string or plastic loop. They often include the brand name, logo, and other important product information.
Shipping Envelopes: Shipping envelopes are used for shipping small, lightweight items such as accessories or small clothing items. They are often made of durable materials such as poly mailers or Tyvek.
Mailer Boxes: Mailer boxes made from corrugated sheets can be used to safely ship apparel items directly to your customers. By using custom-designed mailer boxes, you can enhance customer loyalty and create a pleasant unboxing experience.
Other Consumer Product Packaging