Custom Quote Request Form
Nail Polish Packaging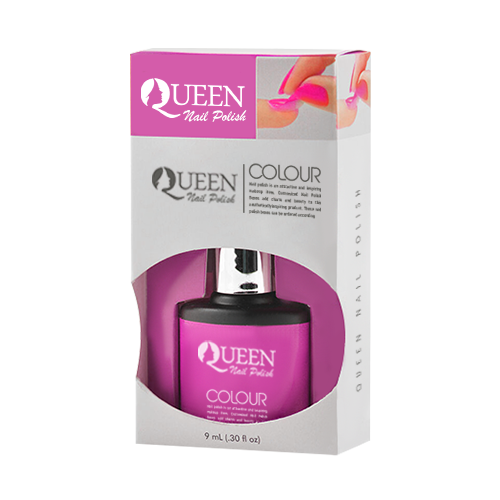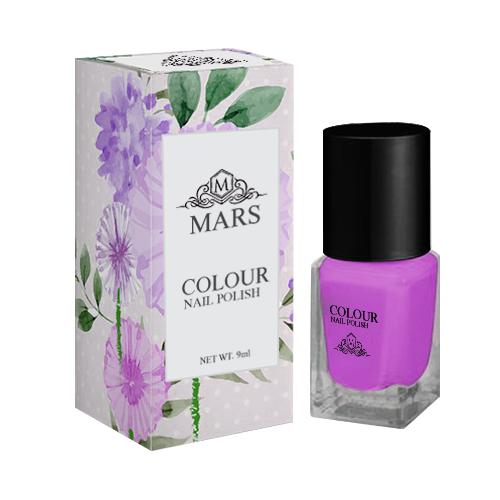 Specification
Description
Reviews
Material
White: SBS (C1S), SBS (C2S), Uncoated Stock, Textured Stock
Metalized Card: Silver, Gold, Holographic
Brown: Natural Brown Kraft Card Stock
Material Thickness
Cardstock Thickness: 12pt, 14pt, 18pt, Custom
Finishing Types
Lamination: Gloss, Matte, Sandy Matte, Soft Touch, Linen
Coating: Gloss AQ, Satin, Varnish, Spot UV, Flood UV
Features
Foil Stamping
Embossing
Debossing
Die Cutting
Metallic Inks
Custom Size
Other Options
Window Cutouts
Scoring and Gluing
Custom Perforation
SKU#
CS-013
The colorful world of Nail Polish Packaging
Nail polish packaging is essential to marketing and presenting nail polish products at point-of-sale stations and other retail outlets. It combines design, functionality, and aesthetics to create a visually appealing consumer experience. In addition, the packaging serves various purposes, such as protecting the contents and communicating the brand's identity. Unique nail polish packaging and box specs can vary depending on the brand's preferences, target audience, and marketing strategies. These features help distinguish a brand from its competitors and create a memorable customer experience. Unique customizable specifications of nail polish packaging and boxes include:
Custom Bottle Shapes: Some brands choose uniquely shaped nail polish bottles to stand out. Unconventional bottle shapes can create a strong visual impact, making the product more recognizable and memorable.
Textured Packaging: Incorporating textures, such as embossing or debossing, into the packaging design can add a tactile element that enhances the overall customer experience. It is applied to nail polish bottles and secondary packaging, such as folding cartons.
Holographic or Metallic Accents: Using holographic or metallic elements in the packaging design can create a visually striking effect. It can be achieved through foil stamping, metallic inks, or holographic stickers on the bottles or boxes.
Limited-Edition Designs: Offering limited-edition packaging designs or collaborations with artists, designers, or celebrities can create a sense of exclusivity and attract collectors. These designs can be applied to both the nail polish bottle and the secondary packaging.
Personalization Options: Brands personalize their nail polish packaging with custom labels, monograms, colors, and finishes of the bottles and caps.
Multi-functional Packaging: Some nail polish boxes are designed to serve a secondary purpose, such as doubling as a display stand or storage container. It adds value to the packaging and encourages customers to keep and reuse it.
Common forms of primary and secondary nail polish packaging types include:
Glass Bottles: The most prevalent type of bottle used for nail polish is made of glass. Glass bottles are sturdy, maintain product integrity, and allow customers to see the polish color and consistency. They come in various shapes and sizes, from traditional round or square bottles to custom designs that help brands stand out.
Custom Boxes: Nail polish brands also invest in custom box designs that reflect their unique brand identity. It can involve commissioning one-of-a-kind box shapes, using high-quality materials, or incorporating intricate design elements that set their products apart from the competition.
Organza or Velvet Bags: Some nail polish brands use organza or velvet drawstring bags as secondary packaging, especially for gift sets or limited-edition products. These bags provide a touch of luxury and can be reused by the customer for other purposes.
Magnetic Closure Boxes: These premium boxes have a magnetic closure mechanism that provides a luxurious feel. Magnetic lock boxes are made of high-quality rigid cardboard and can be used to package individual nail polishes or gift sets. The magnetic closure ensures a secure and elegant packaging solution.
Sleeve Boxes: Sleeve boxes have two parts: an outer sleeve and an inner tray or box holding the nail polish bottle. The sleeve can slide over the tray, providing additional protection and an upscale presentation. Cardboard, paperboard, or even plastic is used to produce sleeve boxes and can be customized with branding and design elements.
Gift Boxes: Nail polish gift boxes are designed to hold multiple nail polish bottles or a combination of nail polishes and accessories. These boxes are made of various materials, such as cardboard, rigid board, or tin, and feature attractive designs, making them suitable for gifting.
Nail Polish Pouch: A nail polish pouch is a portable, often stylish storage solution for holding nail polish bottles and related accessories. Nail polish pouches come in various sizes, materials, and designs, making them popular for organizing and transporting nail polish collections. Nail polish pouches are made of different materials, such as fabric, faux leather, or vinyl.
Other Cosmetics Packaging