Custom Quote Request Form
Packaging Inserts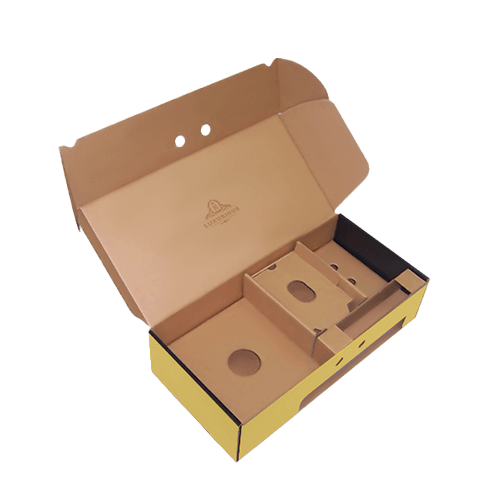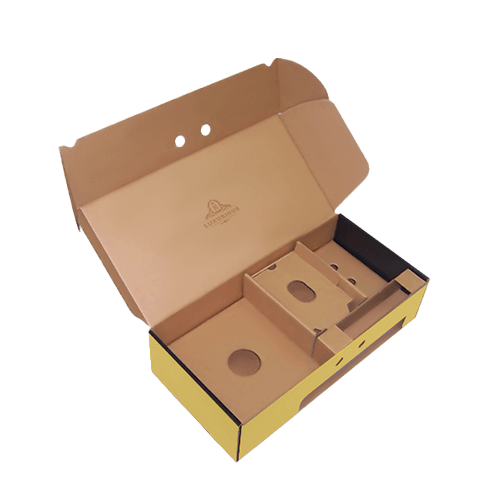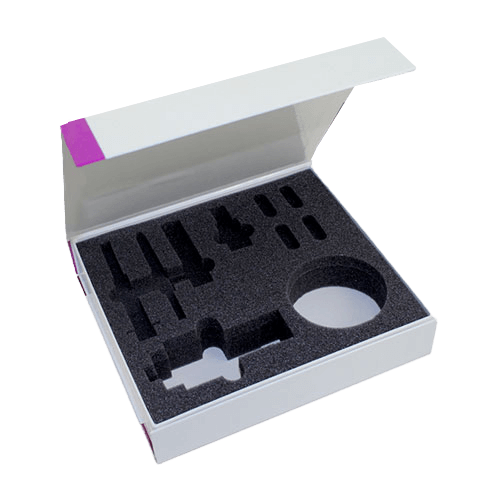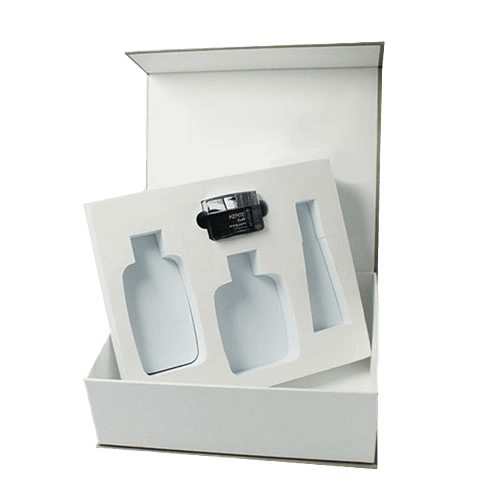 FAQ's
Specification
Description
Reviews
Q:
Can you make custom inserts for my boxes?
A:
Yes. If you do not have a die-line for the insert, we can create one by using product measurements provided by you. In addition, you can send us a sample of your products so that we can custom design inserts to fit them perfectly. Well-designed inserts ensure that your products fit well in the boxes. If you have additional questions, please contact us for more information and we will be happy to guide you through the process.
Q:
What are custom die-cut foam inserts?
A:
Die-cut foam inserts are a popular choice for packaging fragile items. Foam inserts are also an excellent choice for protecting products that are prone to scratches. Foam inserts also insulate your products from heat or extreme temperature changes. These inserts are extremely light and easy to customize to your exact specifications.
Q:
What are corrugated inserts?
A:
Corrugated inserts are made from corrugated cardboard and are custom designed to fit your box perfectly. Corrugated inserts are sturdy and offer excellent protection for products during shipping and handling.
Q:
Do you offer cardboard inserts?
A:
Cardboard inserts are thinner than foam or corrugated inserts. Cardboard inserts do not offer the same level of protection as foam or corrugated inserts but are a good choice if you are looking for an inexpensive insert to add to your packaging. Cardboard inserts can be easily printed on and thus can be made to match your overall packaging theme.
Q:
What types of custom box inserts can Packagingblue produce?
A:
We can produce many different types of packaging inserts and we will be happy to produce a free mockup for your review and suggest the right type of insert material. Here is a partial list of the different types of inserts that we can produce:
Cardboard Inserts
Foam Inserts
Corrugated Inserts
Plastic Tray Inserts
Material
White: SBS (C1S), SBS (C2S), Uncoated Stock, Textured Stock
Metalized Card: Silver, Gold, Holographic
Brown: Natural Brown Kraft Card Stock
White Front Colored Back: CCNB (Grey Back), CCKB (Kraft Back)
Shipping Boxes: White or Brown Corrugated Stock or Forte
Material Thickness
Cardstock Thickness: 12pt, 14pt, 18pt, 24pt, Custom
Corrugated Stock: 3-ply corrugated
Finishing Types
Lamination: Gloss, Matte, Sandy Matte, Soft Touch, Pattern
Coating: Gloss AQ, Satin, Varnish, Spot UV, Flood UV
Features
Foil Stamping
Embossing
Debossing
Die Cutting
Metallic Inks
Custom Size
Other Options
Window Cutouts
Hang Tab
Scoring and Gluing
Custom Perforation
SKU#
PI-1
Enhancing Customer Experience with Custom Packaging Inserts: A Comprehensive Guide
A packaging insert is a component included in a box to safeguard the packaged product, enrich the unboxing process, and deliver promotional messages to consumers. Custom inserts are commonly used in packaging cosmetics, electronics, industrial components, medical devices, and other delicate or valuable items. These inserts are designed to hold a single product or multiple products and can be tailored to meet products' specific needs, the type of shipping methods being utilized, and any particular storage conditions.
When designing packaging inserts, it is essential to consider both practical and aesthetic factors. The type of product being packaged will determine the design of the insert, with fragile items requiring more padding than lightweight items. The overall shape and size of the product will also affect the structure. As the unboxing experience is crucial to customer satisfaction, packaging inserts should present the product in an aesthetically appealing manner. By ensuring that the inserts are easy to assemble, informative, and consistent with your brand image, your custom packaging inserts can help enhance customer experience and promote your brand.
Understanding Custom Packaging Inserts: Types and Uses
Using the right material for packaging inserts (also sometimes referred to as box inserts) is essential for achieving the desired level of product protection while also minimizing packaging costs. Common types of custom box inserts that are typically used by manufacturers to safely package and ship their products include:
Foam Inserts: Made from foam, these inserts are cut and shaped to fit the specific contours of a product. During handling and shipping, they are commonly used to protect fragile items, such as electronics or medical devices.
Corrugated cardboard Inserts: These inserts are made from durable corrugated cardboard, which can be cut and shaped to fit the specific requirements of a product. They are typically used to hold and protect items during shipping and storage.
Molded Inserts: Made from molded pulp or plastic, these inserts can be molded into various shapes and sizes to fit specific products. They are often used for heavy or bulky items, such as industrial components or automotive parts.
Fence Partitions: Fence partitions, also known as dividers or grid partitions, are a type of packaging insert made from cardboard, corrugated material, or sometimes plastic. Fence partitions can help separate and secure individual items within larger displayor shipping
Punch Partition: A punch partitionis a packaging insert that provides individual compartments or slots for products within a larger package. The name "punch partition" comes from the fact that these inserts are created by punching out sections from a flat sheet of material, typically cardboard or corrugated material, to create openings that can then be used to insert individual products.
While packaging inserts are a great way to enhance the unboxing experience, using them effectively is essential. Inserts produced using excessively complicated designs and overly expensive materials can substantially increase overall product packaging and shipping costs. The key is to ensure that your product, box, and insert work together to create a cohesive and enjoyable unboxing experience for your customer. Here are some do's and don'ts to keep in mind when designing packaging inserts:
Do's:
Consider the product's needs when choosing the type and design of the insert.
Prioritize a good fit to protect the product during transit and present it effectively when the box is opened.
Design the inserts thoughtfully to contribute to the overall unboxing experience. Incorporate brand design and color theme.
Use inserts to provide helpful information, such as care instructions, user manuals, or brand information.
Don'ts:
Don't use complex inserts that are difficult to navigate or remove.
Don't neglect quality, as low-quality inserts can harm your brand's reputation and result in damaged products.
Don't overuse inserts, as too many inserts can make overall product packaging cluttered and overwhelming.
In short, it is always good to remember that packaging inserts aim to secure the product, add value to the customer's purchase and encourage further engagement with your brand. Therefore, it is essential to consider your target audience and what type of inserts they may find most appealing during the unboxing experience.
Other Packaging Inserts