Custom Quote Request Form
Cupcake Packaging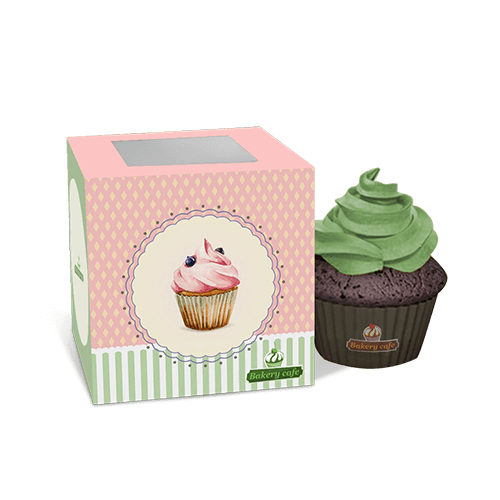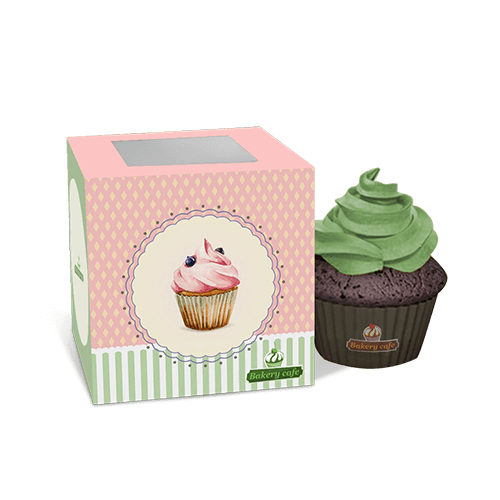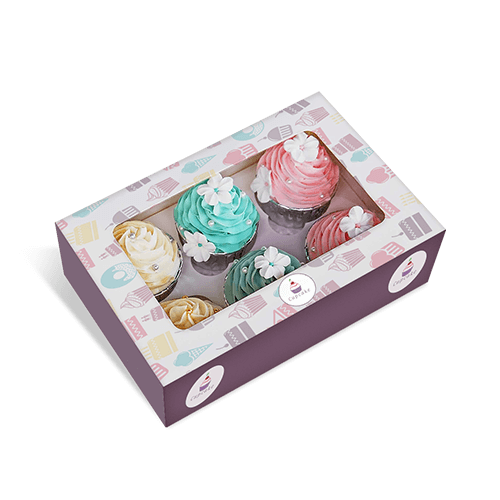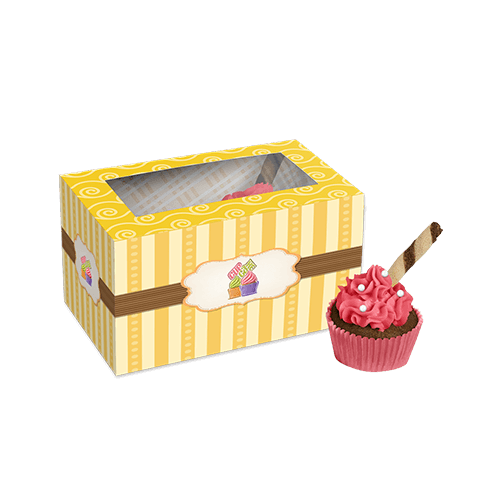 Specification
Description
Reviews
Material
White: SBS (C1S), SBS (C2S), Uncoated Stock, Textured Stock
Brown: Natural Brown Kraft Card Stock
White Front Colored Back: CCNB (Grey Back), CCKB (Kraft Back)
Material Thickness
Cardstock Thickness: 12pt, 14pt, 18pt, Custom
Finishing Types
Lamination: Gloss, Matte, Sandy Matte, Soft Touch, Linen
Coating: Gloss AQ, Satin, Varnish, Spot UV, Flood UV
Features
Foil Stamping
Embossing
Debossing
Die Cutting
Metallic Inks
Custom Size
Other Options
Window Cutouts
Scoring and Gluing
SKU#
FP-010
The Art of Cupcake Packaging: Innovative Designs Tips That Inspire
Cupcake packaging refers to the various materials and designs used to encase, protect, and present cupcakes. This packaging not only ensures that the cupcakes remain fresh and intact during transportation and display but also plays a significant role in attracting customers and enhancing the overall appeal of the cupcakes. Innovative packaging designs can help your cupcakes and other bakery products stand out and create a memorable customer experience.
Ideas to inspire when creating unique and captivating packaging designs for cupcakes and other bakery-oriented products include:
Theme-Based Design: Customize your packaging to reflect a specific theme or occasion, such as weddings, birthdays, holidays, or seasonal events. Adding a personal touch makes the cupcakes more attractive and enjoyable for customers.
Minimalist Approach: Embrace a minimalist design with clean lines, simple colors, and elegant fonts. This approach can help your packaging stand out by focusing on the beauty of the cupcake itself.
Bold Colors and Patterns: Use striking colors and eye-catching patterns to make a statement. It will help your product grab attention and create a lasting impression.
Die-Cut Windows: Incorporate a die-cut window in your packaging to showcase the cupcakes. It allows customers to see the cupcakes without opening the box.
Sustainable Materials: Use eco-friendly packaging materials such as biodegradable or recyclable options to show your commitment to sustainability and appeal to environmentally conscious customers.
Creative Shapes: Experiment with unique shapes for your packaging, such as heart-shaped boxes, triangular containers, or cylindrical tubes. It adds an element of surprise and delights to the unboxing experience.
Playful Illustrations: Add hand-drawn illustrations or whimsical graphics to your packaging to evoke emotions and create a memorable customer experience.
Personalization: Provide custom packaging choices for those looking to make their gifts extra special with options like personalized labels, monograms, or notes.
Interactive Elements: Incorporate interactive elements, such as puzzles, games, or origami instructions, to engage customers and make the packaging more memorable.
Mix and Match: Combine different materials, textures, and finishes to create a unique, multi-dimensional packaging design. For example, use foil stamping, embossing, or textured paper to add depth and interest to your packaging.
A variety of cupcake packaging options are available, such as:
Single cupcake boxes: Designed to hold one cupcake, these boxes are perfect for gifting or individual sales. They often include a cupcake insert to keep the cupcake in place.
Multi-cupcake boxes: These boxes can accommodate multiple cupcakes (e.g., 4, 6, 12) and are ideal for larger orders or party favors. Like single boxes, they may include inserts to secure the cupcakes.
Cupcake wrappers and liners: These paper or foil liners protect the cupcake and add a decorative touch. They come in various colors, patterns, and materials to suit different themes and occasions.
Clear plastic containers: Transparent plastic containers showcase the cupcake's design while providing a secure and sturdy enclosure. These containers can hold single or multiple cupcakes.
Eco-friendly packaging: Made from biodegradable or recyclable materials like kraft paper, cardboard, or plant-based plastics, this packaging is designed to minimize environmental impact.
Innovative cupcake packaging should be visually appealing and functional, keeping the cupcakes fresh and intact during transportation and display. Incorporating these tips into your design process allows you to create distinctive and inspiring packaging that will help set your cupcakes apart from the competition.
Other Food Packaging