Custom Quote Request Form
Chocolate Packaging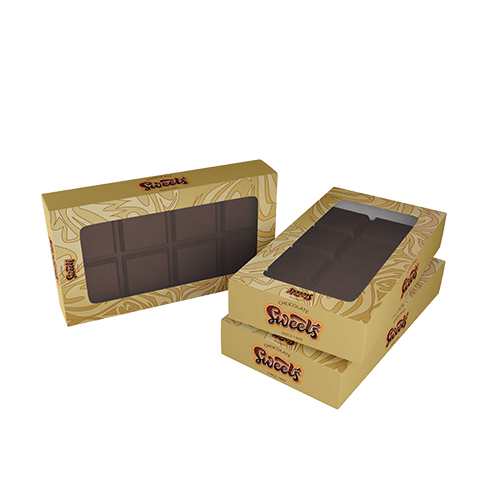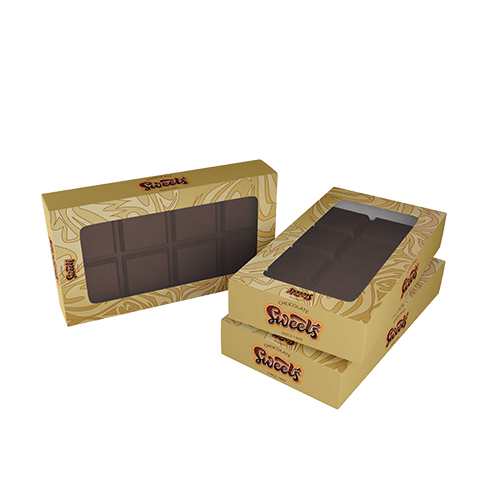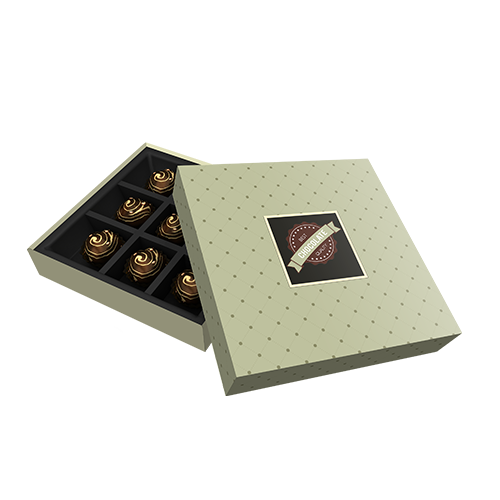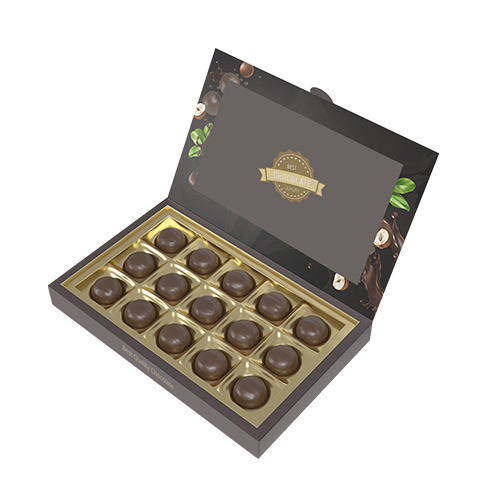 Specification
Description
Reviews
Material
White: SBS (C1S), SBS (C2S), Uncoated Stock, Textured Stock
White Front Colored Back: CCNB (Grey Back), CCKB (Kraft Back)
Material Thickness
Cardstock Thickness: 12pt, 14pt, 18pt, Custom
Finishing Types
Lamination: Gloss, Matte, Sandy Matte, Soft Touch, Linen
Coating: Gloss AQ, Satin, Varnish, Spot UV, Flood UV
Features
Foil Stamping
Embossing
Debossing
Die Cutting
Metallic Inks
Custom Size
Other Options
Window Cutouts
Scoring and Gluing
SKU#
FP-007
Build a Strong Brand Identity with Customized Chocolate Packaging
Chocolate packaging refers to the materials and design used to package and present chocolate products for retail sale or distribution. Chocolate packaging comes in various forms, such as product boxes, bags, wrappers, pouches, labels, or sleeves. In addition, chocolate packaging can be made from different materials, including paper and cardboard. The design and labeling of chocolate packaging is essential to attracting customers and providing product information, such as branding, ingredients, nutritional information, and allergen warnings.
Ways to establish a strong brand identity and maximize profit with cost-effective custom packaging solutions include:
Use eco-friendly materials: Environment-friendly packaging materials, such as recycled paper or biodegradable cardboard, can be cost-effective and appeal to environmentally conscious customers.
Optimize packaging design: Streamline the packaging design to reduce material usage and minimize costs. Simple, minimalist designs can often be as effective as more complex, expensive options.
Use cost-effective printing methods: Consider using cost-effective printing methods. Digital printing can be more cost-effective than traditional printing methods for small runs and limited editions while the offset printing method is suitable for larger quantities.
Use seasonal packaging: Create seasonal packaging designs that can be reused yearly to save on design and printing costs. Due to custom design, they also attract customers and help to increase sales.
Optimize shipping and storage: Optimize shipping and storage practices to reduce handling and shipping costs and maximize space utilization.
Offer bundle deals: Offer bundle deals that combine multiple chocolate products into one package to increase sales and reduce packaging costs.
Premium positioning: High-quality packaging design can position a chocolate product as a premium offering, increasing its perceived value and making it more attractive to customers.
There are various types of chocolate packaging options available in the market, including:
Chocolate Boxes: Custom printed boxes are the most common type of packaging and come in different shapes and sizes, usually made from cardboard or paperboard. They may feature a clear window to showcase the chocolates inside, and some may be decorated with ribbons or bows for a more premium look.
Shopping Bags: Shopping bags are made of different materials, such as glossy paper, cardboard, or cloth, and come in various sizes and shapes. They are used to take away both individually wrapped chocolates and large quantities. They are commonly printed with seasonal or holiday-themed designs.
Chocolate Bars and Wrappers: Chocolate bars and wrappers are used for individually wrapped chocolate bars or tablets. They are usually made of aluminum foil or paper and feature a colorful, eye-catching design to attract customers.
Chocolate Pouches: Chocolate pouches are flexible plastic or paper bags that can be resealed after opening, making them ideal for multiple servings or sharing. They may feature a clear window to showcase the chocolates inside and can be decorated with different designs.
Chocolate Gift Baskets and Hampers: Chocolate gift baskets and hampers are large gift boxes containing various chocolate products. To enhance their aesthetic appeal, they are frequently decorated with ribbons, bows, and other decorative features.
In summary, various types of chocolate packaging are available, each designed to suit different types of chocolate products and customer preferences.
Other Food Packaging