Custom Quote Request Form
Hexagon Boxes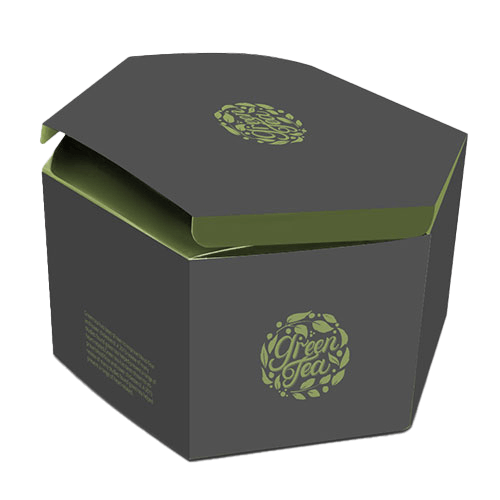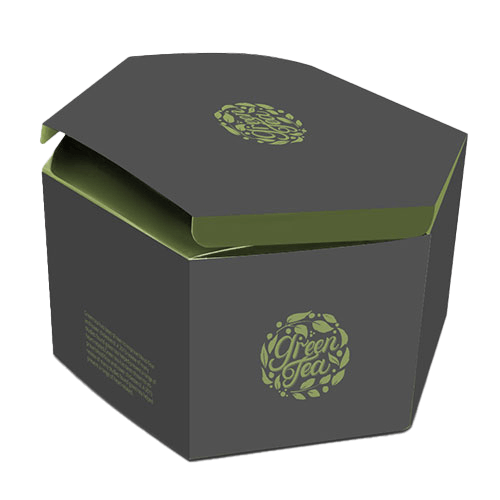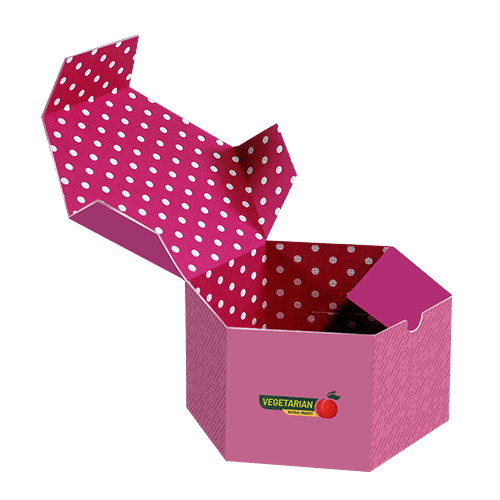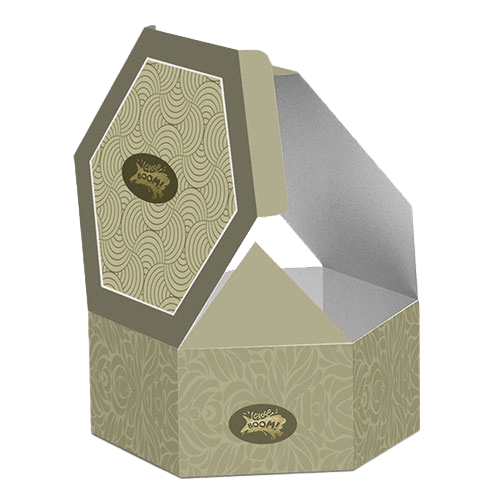 Specifications
Description
Reviews
Material
White: SBS (C1S), SBS (C2S), Uncoated Stock, Textured Stock
Metalized Card: Silver, Gold, Holographic
Brown: Natural Brown Kraft Card Stock
White Front Colored Back: CCNB (Grey Back), CCKB (Kraft Back)
Material Thickness
Cardstock Thickness: 12pt, 14pt, 18pt, Custom
Finishing Types
Lamination: Gloss, Matte, Sandy Matte, Soft Touch, Linen
Coating: Gloss AQ, Satin, Varnish, Spot UV, Flood UV
Features
Foil Stamping
Embossing
Debossing
Die Cutting
Metallic Inks
Custom Sizes
Other Options
Window Cutouts
Scoring
Self-Adhesive Tapes
SKU#
FB-003
The Many Uses of Hexagon-Shaped Boxes: From Food to Fashion Accessories
Hexagonal boxes offer a unique packaging option with their six-sided, hexagonal shape. They can be made from various materials such as paperboard, cardboard, or plastic and can be customized to fit a wide range of products. Hexagon boxes can have flat tops and bottoms or be designed with a tuck-in top to make them easy to open and close. In addition, the hexagonal shape of the box creates a visually appealing appearance, drawing attention to the product on store shelves and making it a sought-after choice for packaging various items.
Hexagon boxes offer several benefits for businesses and consumers, including:
Unique shape: The hexagon shape of the box is visually appealing and provides a distinctive look compared to standard-shaped boxes.
Customizable: These boxes can be easily customized with various designs and branding options, allowing businesses to promote their brand and create a unique packaging experience for their customers.
Sturdy: These custom boxes are sturdy and can withstand shipping and handling, making them ideal for transporting delicate products.
Space-saving: These boxes are designed for efficient stacking and storage, reducing the amount of space required during transportation and storage.
Versatile: This box can be used for various products, from food and beverages to cosmetics and electronics, making them a versatile packaging solution for businesses in multiple industries.
Sustainable: When made from eco-friendly materials, this sustainable packaging solution is ideal for environmentally-conscious businesses and consumers.
Overall, hexagon boxes provide businesses and consumers with a visually appealing, sturdy, and unique packaging solution that can be customized to fit many products and branding needs. Some examples of how these boxes can be used in various industries are:
Food and Beverage Industry: These are perfect for packaging food and beverages such as tea, coffee, candy, chocolates, and confectionery. The unique shape of this box provides a point of difference, making the product stand out on the shelves.
Cosmetics Industry: These boxes are ideal for packaging cosmetics such as perfumes, skincare products, and makeup. The boxes can be customized to match the brand's identity, making it stand out in a competitive market.
Fashion Industry: These boxes are perfect for packaging fashion accessories such as jewelry, watches, and sunglasses. The boxes can be designed to match the brand's style and provide customers with a unique, unboxing experience.
Electronics Industry: You can use these boxes for packaging electronics such as mobile phones, headphones, and portable speakers. The hexagon box's sturdy construction protects delicate electronics during shipping and handling.
Home Decor Industry: These boxes can be used for packaging home decor items such as candles, diffusers, and potpourri. The unique shape provides an aesthetic appeal that can complement any home decor.
Wedding Industry: They are perfect for packaging wedding favors such as candies, chocolates, candles, and small gifts. You can customize these boxes to match the wedding theme and provide a memorable gift for guests.
Pharmaceutical Industry: Many consumers use these boxes for pharmaceutical packaging products such as pills and capsules. By using a tamper-evident seal along with the boxes can help ensure the safety and integrity of the enclosed products.
Stationery Industry: These boxes are ideal for packaging stationery items like pens, pencils, and markers. They can be personalized with custom designs and branding elements, enhancing their visual appeal and helping them stand out on store shelves.
Overall, hexagon boxes are a versatile packaging solution used in various industries. They offer a unique shape, customization options, and sturdy construction, making them an ideal choice for different products.
Other Custom Packaging