Custom Quote Request Form
Shopping Bags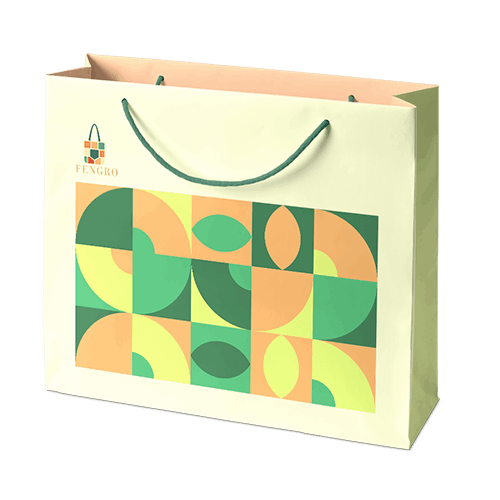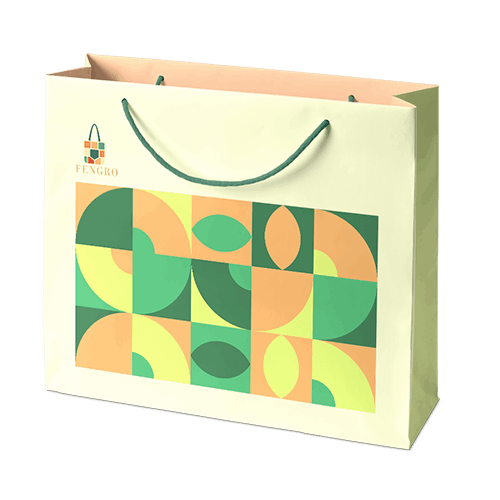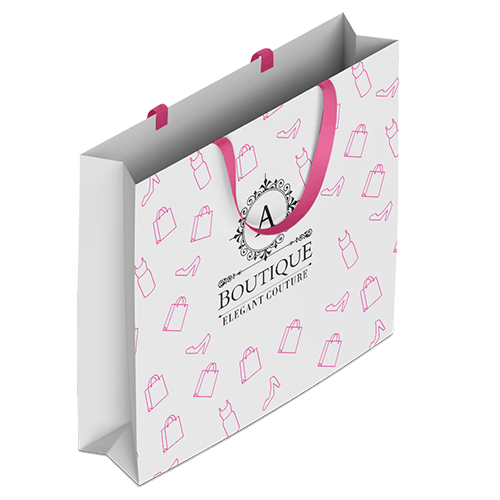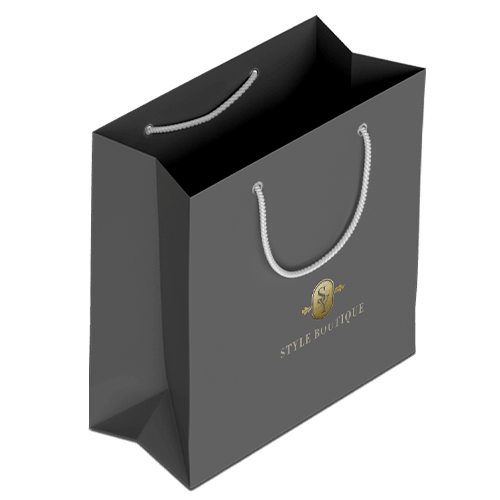 FAQ's
Specification
Description
Reviews
Q:
A:
Shopping bags, generally known as paper bags, paper carry bags, and paper gift bags are made of various paper & card stocks. These bags are easy to store & handle, eco-friendly, cost-effective, and help improve the customer experience.
Q:
What paper and size options are available for branded shopping bags?
A:
We can produce paper bags using natural brown kraft paper, white textured paper, or white coated paper. You can also choose form card stocks such as natural brown kraft card or plain white card. Multiple weight and thickness options are available for both paper and card stocks. In addition, shopping bags can be produced in any custom size that fit your requirements.
Q:
What printing options are available and can I print on the inside of the paper bags?
A:
You can choose to have spot colors printed as well as full color printing on your paper bags. We can print both on the inside and outside of the bags. Please contact our support team for available options based on your selection of paper or card stock.
Q:
Can you do foil stamping on custom paper bags?
A:
Yes, we can do foil stamping on our entire range of stocks used for paper bags. In addition, we can also do spot UV coating and soft touch lamination on certain stocks. Your design consultant can help guide you through the available options.
Q:
What is a gusset and a baseboard?
A:
A gusset is a fold at the bottom of the bag that allows the bag to expand in order to provide more room. A baseboard is a flat card that is added to the bag's bottom in order to provide additional support.
Q:
What measurements do you need for shopping bags?
A:
You can provide us the required height, width, and depth (gusset) of a fully expanded paper bag and our design team can create a free mock-up for your approval.
Q:
What are my options for bag handles?
A:
You can choose from a range of ribbon and string handles. You can also choose to have cutouts instead handles. Please contact our sales team to explore available options for ribbons, strings, cut-out handles, and tassels.
Material
White: SBS (C1S), SBS (C2S), Uncoated Stock, Textured Stock
Brown: Natural Brown Kraft Card Stock
Material Thickness
Cardstock Thickness: 10pt, 12pt, 14pt, Custom
Finishing Types
Lamination: Gloss, Matte, Sandy Matte, Soft Touch, Linen
Coating: Gloss AQ, Satin, Varnish, Spot UV, Flood UV
Features
Foil Stamping
Embossing
Debossing
Die Cutting
Metallic Inks
Custom Size
Other Options
Window Cutouts
Ribbons
Handles
Scoring and Gluing
Reinforced Edges
Gusset
SKU#
RP-034
How to design branded custom shopping bags?
Here are some steps you can take to design branded custom shopping bags:
Determine the size and shape of the bag that you want to create. Consider factors such as the intended use of the bag (e.g., grocery shopping, retail purchases, etc.) and the types of items that will be placed inside the bag.
Choose the material for the bag. Common options include paper, plastic, and reusable materials such as canvas or non-woven polypropylene.
Decide on the design for the bag. This could include your brand's logo, colors, and any other imagery or text you want to include.
Select a printing method. Options include screen printing, offset printing, and digital printing. While there are some advantages and disadvantages of each method, choose the one that best suits your needs.
Work with a printing company to produce the bags. Be sure to provide them with clear instructions and high-quality artwork files to ensure that the bags will turn out exactly as you want them.
Once the bags are printed, inspect them carefully to make sure they meet your standards.
Distribute the bags to your customers.
Note that many printing companies can help you with the entire process and guide you through each step. Be sure to review samples, shipping, payment terms, and production lead time before committing to a supplier.
Several types of shopping bags are commonly used in retail:
Paper bags: These bags are made from paper and are often used in department stores and shopping malls.
Reusable bags: These bags can be made from various materials, such as cloth or nylon, and are designed to be used multiple times. They are becoming increasingly popular as a more environmentally-friendly alternative to single-use bags.
Boxes: Some retail stores may use boxes for packaging items for the customer, especially fragile items.
Totes: Tote bags are durable cotton or canvas bags with two handles. They are commonly used for promotional giveaways or as a reusable alternative to single-use bags.
Plastic bags: These are the most common type of shopping bag and are often used in supermarkets and convenience stores.
Other Retail Packaging