Custom Quote Request Form
Cardboard Packaging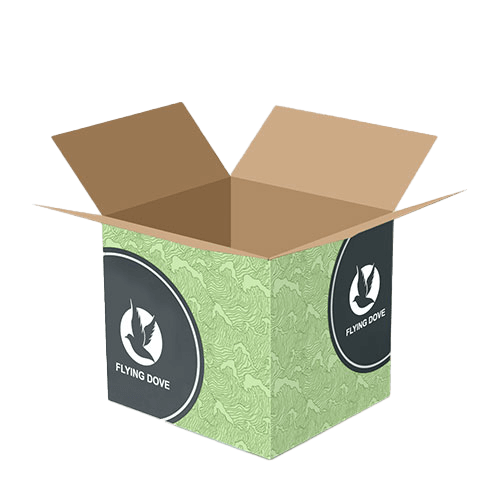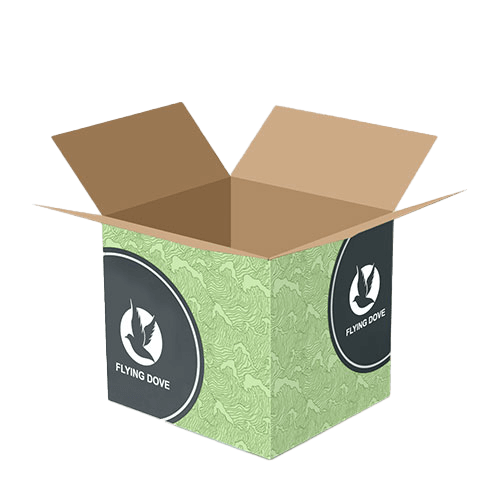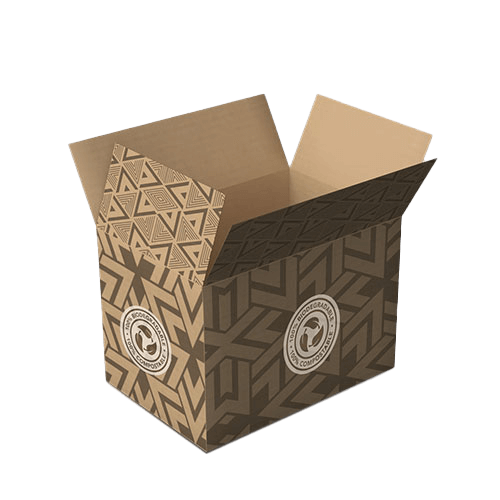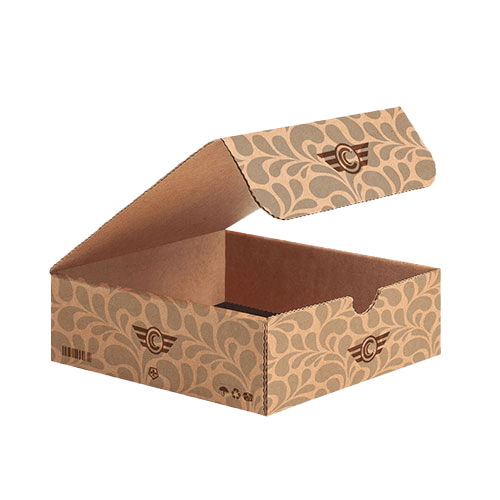 FAQ's
Specification
Description
Reviews
Q:
What is the difference between corrugated and cardboard?
A:
Corrugated and cardboard are made from the same paper material, but have a different structure. Corrugated cardboard is thicker and sturdier, which means it is ideal for storing and transporting heavier items. Cardboard is thinner and smoother, with a more attractive appearance and is more suitable for product packaging.
Q:
Is my artwork checked for errors and technical issues such as image resolution?
A:
Yes. We include a free artwork check with every order. Your artwork is checked for technical issues before printing. Any issues found are either fixed or we will contact you if further action or your input is needed. Please do note that this is only a technical check and any spelling, grammatical, or positioning issues are not checked for during this process.
Q:
Can you send me samples of your custom cardboard boxes?
A:
We can send samples of our recently printed cardboard boxes and packaging. Please submit a sample request and our sales representative will be in touch so that appropriate samples can be sent.
Material
White: SBS (C1S), SBS (C2S), Uncoated Stock, Textured Stock
Metalized Card: Silver, Gold, Holographic
Brown: Natural Brown Kraft Card Stock
White Front Colored Back: CCNB (Grey Back), CCKB (Kraft Back)
Shipping Boxes: White or Brown Corrugated Stock or Forte
Rigid: Paper + Grey Board
Material Thickness
Cardstock Thickness: 12pt, 14pt, 18pt, 24pt, Custom
Corrugated Stock: 3-ply corrugated
Rigid Stock Thickness: 36pt, 48pt, Custom
Finishing Types
Lamination: Gloss, Matte, Sandy Matte, Soft Touch, Linen
Coating: Gloss AQ, Satin, Varnish, Spot UV, Flood UV
Features
Foil Stamping
Embossing
Debossing
Die Cutting
Metallic Inks
Custom Size
Other Options
Window Cutouts
Hang Tab
Scoring and Gluing
Magnetic Locks
Velcro
SKU#
RP-008
How to Enhance Brand Recognition with Custom Cardboard Boxes
There are several ways to enhance brand recognition with custom cardboard boxes:
Use brand colors: Use your brand's colors and logo prominently on the box. It will make it easy for customers to recognize your brand and associate it with their purchased product.
Design: Utilize packaging design to reflect the overall aesthetic of your brand. This will help create a cohesive and consistent image for your brand, making it more memorable for customers.
High quality materials: Use high-quality materials for your custom boxes to give them a premium This can help to associate your brand with quality and value, which can be beneficial for building customer loyalty.
Add packaging accessories: Consider adding additional branding elements to your custom boxes, such as a branded seal or sticker. This can help to make your brand stand out from the competition and increase the likelihood that customers will remember it.
Unique unboxing experience: Offer a unique experience to your customer. Offer them a product unboxing experience that they will remember with your branded packaging.
Environment friendly packaging: Incorporate eco-friendly elements into your custom boxes. This can help to appeal to customers who are conscious of environmental issues, and it can also help to differentiate your brand from competitors.
By utilizing these strategies, you can increase brand recognition and customer loyalty, ultimately leading to more sales and greater success for your business.
Several luxury finishing solutions can be used to enhance the look and feel of custom printed cardboard boxes. Some popular options include:
Hot foil stamping: This process involves using a heated die to apply metallic foil to the surface of the box, creating a raised, shiny design. This technique can be used to create a luxurious, elegant look and can be used to add text or logos to the box.
Embossing: This process involves using a metal die to create a raised design on the surface of the box. This can be used to create a tactile, three-dimensional effect that can add a sense of luxury and elegance to the box.
Debossing: This process is similar to embossing, but instead of creating a raised design, it creates a recessed design on the surface of the box. This can be used to create a subtle, sophisticated look.
Spot UV: This process involves applying a gloss coating only to certain areas of the box, creating a contrast between the glossy and matte areas. This can be used to highlight certain parts of the design and build a unique, luxurious look.
Matte/Gloss lamination: Lamination is a process of adding a thin film on the box surface, which protects the surface and creates a nice and smooth finish. Matte or gloss lamination are excellent finishing to create a luxury look and feel.
Hand-made craftsmanship: Using craftsmanship such as hand-made finishing, Ribbon, and bow, adding velvet lining, or using velvet touch paper to the box, will create luxury and one-of-a-kind packaging.
By incorporating these luxury finishing solutions, you can create a high-end, upscale look for your custom printed boxes that will help to elevate your brand and increase the perceived value of your products.
Other Retail Packaging