Custom Quote Request Form
Kraft Packaging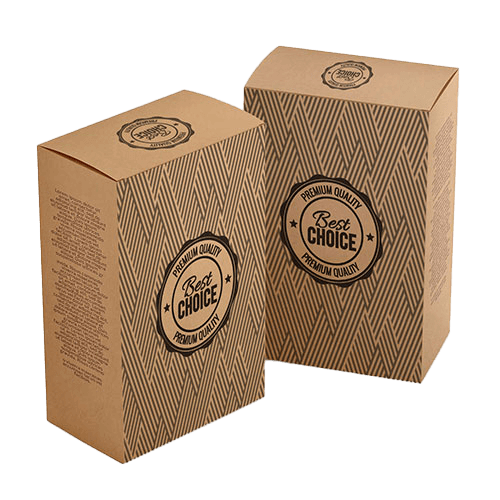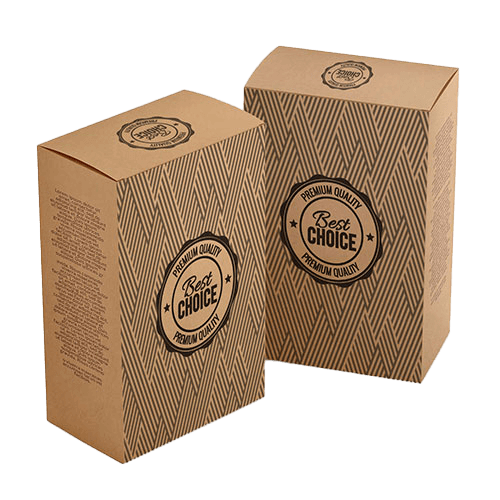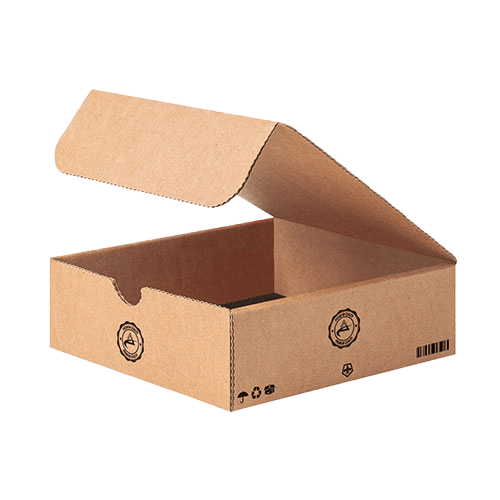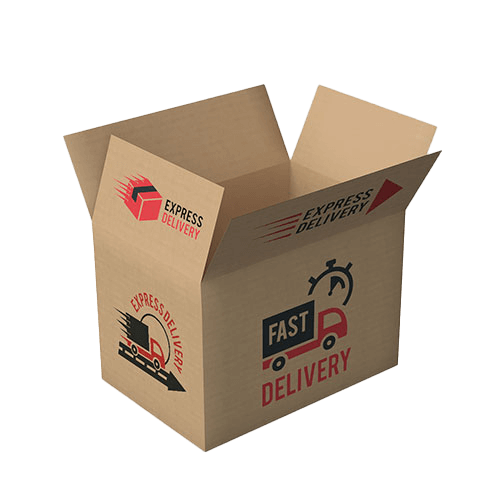 FAQ's
Specifications
Description
Reviews
Q:
Which sides of kraft boxes can be customized?
A:
All sides of the boxes are fully customizable including the front, back, top, bottom, outside, and the flaps. In addition, inside panels can also be custom printed for an additional charge.
Q:
The proof for my kraft boxes looks blurry. Will it print that way?
A:
No. The emailed proofs only show how the graphics align on the printed boxes. The final print is much sharper provided that vector or high-resolution graphics have been used in your design file. Our design team will review your file before printing and you will be contacted if your graphics appear to be at too low a resolution.
Q:
Is kraft packaging eco-friendly?
A:
Yes, kraft cardstock is eco-friendly and is typically made of 60-100% recyclable content. The color of the kraft cardstock is a natural brown and thus eliminates the need for printing a base color.
Q:
Is my artwork checked for errors and technical issues such as image resolution?
A:
Yes. Your artwork is checked for technical issues before printing and or we will contact you if any action is needed. Please do note that this is only a technical check. Any spelling, grammatical, or positioning issues are not checked during this process.
Material
Brown: Natural Brown Kraft Card Stock
Material Thickness
Cardstock Thickness: 12pt, 14pt, 18pt, 24pt, Custom
Finishing Types
Lamination: N/A
Coating: Spot UV
Features
Foil Stamping
Embossing
Debossing
Die Cutting
Metallic Inks
Custom Size
Other Options
Window Cutouts
Ribbons and Handles
Hang Tab
Scoring and Gluing
Custom Perforation
SKU#
EB-002
A guide to using Kraft Boxes in Retail and E-commerce Businesses
Kraft boxes are cardboard boxes made from kraft paper. Kraft card is made using the kraft pulping process which requires less energy and chemicals than other papermaking processes, resulting in a lower environmental impact. The boxes are often used for packaging and shipping products, providing superior protection and cushioning for the items inside. Kraft card boxes are also biodegradable, making them an excellent choice for environmentally conscious consumers. Kraft paper and card products can be recycled which helps to minimize waste and conserve natural resources.
As an important part of e-commerce packaging, kraft boxes have become an integral part of the shipping business. They are an ideal choice for businesses that require durable packaging for fragile and delicate products. These boxes offer several benefits for shipping and e-commerce businesses, including:
Durability: These boxes are made from strong and durable kraft paper, which can withstand rough handling during shipping and protect the contents from damage.
Lightweight: These custom-printed boxes are lightweight, which can help reduce shipping costs and make it easier to handle and transport large volumes of products.
Eco-Friendly: These eco-friendly boxes are made from recyclable materials and are biodegradable, making them environmentally friendly packaging.
Customizable: These custom boxes can be easily customized with logos, branding, and other designs to create a unique and recognizable packaging solution for e-commerce businesses.
Cost-effective: These boxes are generally affordable and cost-effective, making them an ideal choice for businesses seeking to minimize packaging costs.
Versatility: Kraft boxes can be manufactured in various shapes, sizes, and styles, making them ideal for various products and shipping needs.
Customer Satisfaction: Using high-quality and sustainable packaging, such as kraft card boxes, can help improve customer satisfaction and brand loyalty by showing a commitment to eco-friendliness and quality.
Kraft card packaging is available in various types and is used to package and showcase a diverse array of products. Some widely used packaging options include:
Kraft Cardboard Boxes: These are rigid and sturdy boxes made from kraft cardand are typically used to package various products, including food items, cosmetics, and electronics.
Kraft Gift Boxes: These boxes are often used for packaging small gift items. They can be produced in various shapes, styles, and sizes and can be decorated with ribbons, stickers, and other embellishments to add a personal touch.
Kraft Paper Bags: These are lightweight and eco-friendly bags made from kraft paper, used to package various products, including groceries, clothing, and accessories.
Corrugated Kraft Boxes: Kraft corrugated boxes are used to ship and store retail products. They are made from corrugated cardboard and are strong and durable.
Kraft Bubble Mailers: These mailers are ideal for shipping items that require additional protection. They are constructed using kraft paper and feature a bubble wrap lining that offers added cushioning.
Kraft Envelopes: These envelopes are used to package and send letters, invitations, and other documents. They can come in various sizes and be customized with branding and artwork.
Kraft Card Sleeves: Product sleeves are utilized to package and safeguard various products, such as CDs, DVDs, and small electronic devices. They are tailored to feature branding and other designs, resulting in a distinctive and recognizable packaging solution.
Overall, kraft card packaging is highly customizable, enabling businesses to craft distinctive and identifiable packaging solutions that mirror their brand and principles.
Other Eco-friendly Packaging