Custom Quote Request Form
Slide and Match Boxes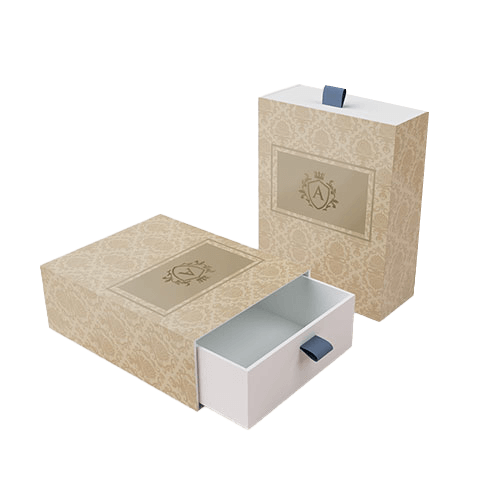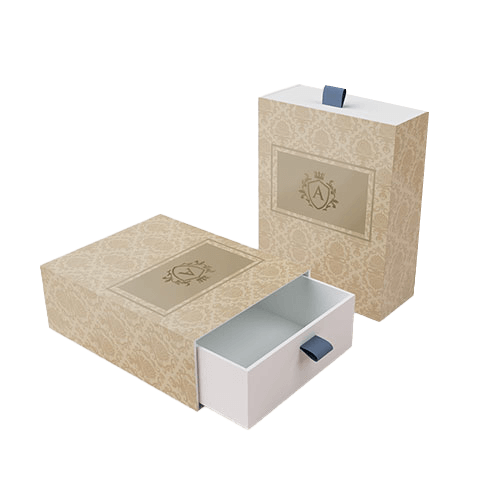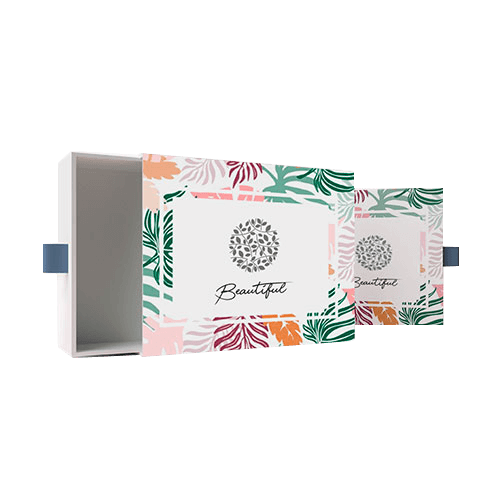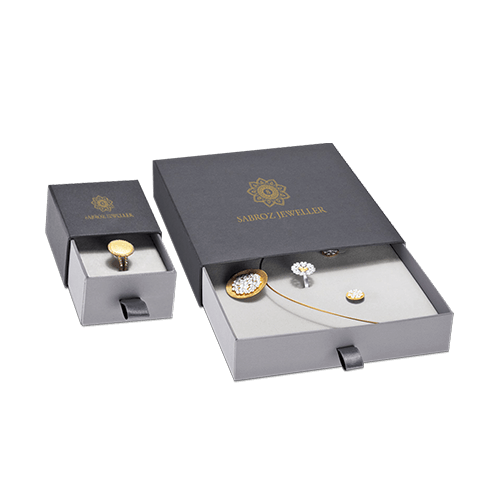 FAQ's
Specification
Description
Reviews
Q:
What type of boxes are rigid slide and match boxes?
A:
Branded rigid slide boxes, also commonly referred to as rigid match boxes, rigid tray and sleeve boxes, and rigid drawer boxes, have a sleeve enclosure and a separate tray that slides in and out. The boxes are similar to a match box in their shape and function. In addition, the tray part can also have optional custom inserts and sections made of foam, cardstock or rigid cardstock.
Q:
What are the different types of custom rigid slide boxes?
A:
In general, there are two types. The first type is shaped like a regular box that has one side open. This open side is used to slide the tray part in and out. The second variant has both sides open similar to a match box and the tray can be inserted or removed from either side.
Q:
How is a split drawer box different from a regular rigid slide box?
A:
A split drawer rigid box, also referred to as a split slide rigid box, has two sleeve parts that go on from either side of the tray and meet in the middle. The length of two sleeves can be identical as well as varying depending upon design requirements.
Q:
Are slide and match boxes easy to open?
A:
High end slide boxes have a ribbon attached to the tray part to pull it out effortlessly. Alternatively, the sleeve part can also have strategically placed thumb cutout in order to hook the tray and slide it out.
Material
Rigid: Coated Paper + Grey Board
Rigid: Uncoated Paper + Grey Board
Rigid: Textured Paper + Grey Board
Material Thickness
Stock Thickness: 36pt, 48pt, Custom
Finishing Types
Lamination: Gloss, Matte, Sandy Matte, Soft Touch, Pattern
Coating: Gloss AQ, Satin, Varnish, Spot UV, Flood UV
Features
Foil Stamping
Die Cutting
Metallic Inks
Other Options
Window Cutouts
Ribbons and Handles
Scoring and Gluing
Velcro
SKU#
RP-052
Features of Effective Slide and Match Rigid Boxes
A slide and match rigid box is constructed with a sliding lid that can be easily removed and replaced. The lid and base of the box are designed to fit together snugly, creating a secure and protective enclosure for the box's contents. These boxes are often used for packaging luxury or high-end products, as they provide a high-quality and visually pleasing appearance. The slide and match design allows for easy access to the box's contents.
An effective slide and match rigid box should have several key features, including:
Durability: The box should be made of sturdy materials that can withstand handling and shipping without becoming damaged or falling apart.
Secure closure: The lid and base of the box should fit together tightly and securely to ensure that the box's contents are protected during transportation and storage.
Ease of use: The sliding lid should be easy to remove and replace, and the box should be easy to open and close.
Attractive appearance: The box should have a visually pleasing design that is appropriate for its product and will appeal to customers.
Customizable size and design: The box should be available in different sizes and can be customized to fit the product and the brand.
Cost-effective: The cost of production should be reasonable, and the box should be cost-effective for the customer.
Eco-friendly: The box should be made from eco-friendly materials and can be recycled.
Branding: The box should have the ability to be branded with the company's name and logo.
Luxury finishes for slide and match rigid boxes can include:
Foil stamping: Applying metallic foil to the box can add a sleek and high-end look.
Embossing or debossing: Creating a raised or recessed design on the box can add a tactile element to the design.
Spot UV: Applying a glossy coating to specific areas of the box can create a contrast between the glossy and matte areas and make sure design elements stand out.
Varnishing or lamination: Applying a clear coating to the box can protect the design and give the box a smooth and polished look.
Pantone matching: Matching the box to specific Pantone colors to match a brand's color scheme.
Die-cut windows: Creating a cut-out window on the box can provide a glimpse of the product inside, adding a sense of intrigue.
Textured materials: Using textured materials such as linen or leather to create a unique look and feel.
Unique closures: Using unique closures like magnets or ribbon ties to add a touch of elegance.
These finishes can make the box look more luxurious and premium and help differentiate the product from others in the market.
Other Rigid Packaging