Custom Quote Request Form
Folding Cartons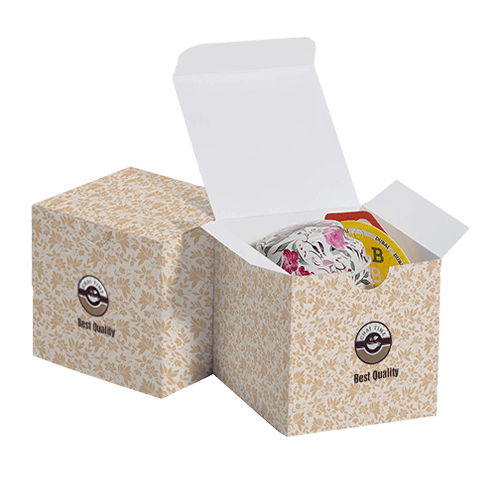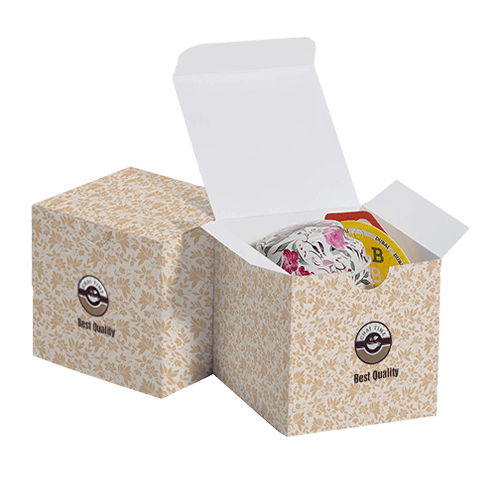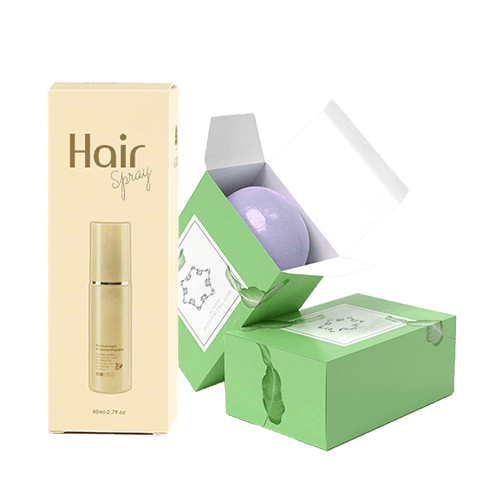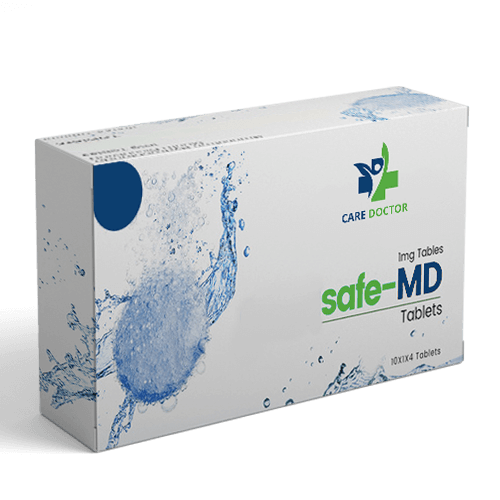 FAQ's
Specification
Description
Reviews
Q:
Which types of custom folding cartons can Packagingblue produce?
A:
We can produce numerous styles of folding cartons including:
Q:
Is white counted as a printed colour?
A:
The simple answer is that it depends. As white is the default colour of most cardstocks, it is simply recognized as the absence of any ink and not counted as a printed colour. However, when using non-white cardstock, such as kraft cardstock, white ink may be need to be used if any text or graphic requires it. In this case, the white colour will be counted as a printed colour.
Q:
What options do I have if I am not satisfied with the final result?
A:
In the unlikely event of defects with your order, we will work with you to rectify any issues arising from any mistakes in our production processes. Please contact your sales representative with the issue details so that we can review the order details and find the best possible solution.
Q:
What is a window cut-out?
A:
A window cut-out is a custom shape that has been die-cut and stripped from the carton. This create a see-through window that allows the packaged products to be seen from the outside without opening the cartons.
Q:
How much time is required for producing custom printed folding cartons?
A:
Order for a single sample can take 6-8 business days to produce and ship. Bulk orders of branded folding cartons take approximately 10-12 business days to print. Shipping transit time is an additional 3-4 business days.
Please note that these are approximate production times and can vary depending on the complexity of the project. If you have timelines that you need to meet, please make sure to discuss any specific requirements with your account representative.
Material
White: SBS (C1S), SBS (C2S), Uncoated Stock, Textured Stock
Metalized Card: Silver, Gold, Holographic
Brown: Natural Brown Kraft Card Stock
White Front Coloured Back: CCNB (Grey Back), CCKB (Kraft Back)
Material Thickness
Cardstock Thickness: 300 gsm, 350 gsm, 450 gsm, Custom
Finishing Types
Lamination: Gloss, Matte, Sandy Matte, Soft Touch, Linen
Coating: Gloss AQ, Satin, Varnish, Spot UV, Flood UV
Features
Foil Stamping
Embossing
Debossing
Die Cutting
Metallic Inks
Custom Sizes
Other Options
Window Cutouts
Scoring and Gluing
Custom Perforation
SKU#
RP-003
What is a folding carton?
A folding carton is a pre-made cardboard box that can be easily folded and assembled for packaging. The carton is made by folding and gluing together several panels of paperboard to create a box. Folding cartons are used for a wide variety of products, including food, cosmetics, and household items. They are typically made from a combination of paperboard and other materials such as aluminum or plastic, depending on the product and intended use. Folding cartons can be printed and decorated with a variety of techniques, including offset printing, digital printing, embossing, foiling, and can be made in different shapes and sizes to fit different products.
Here are a few tips to consider when designing folding cartons:
Keep it simple: Simple, clean packaging design can be more appealing and easier to understand for customers. Avoid using too many colours, fonts, or graphics, and consider using minimalistic, white space to create a sense of sophistication.
Use high-quality materials: The materials used for packaging should be of high quality and suitable for the product. For example, skin care products that are sold in jars or pots should be packaged in materials that are durable and resistant to breaking.
Consider the function of the packaging: The packaging should be functional and easy to use. For example, packaging for a face wash should have a dispensing mechanism that allows the product to be easily dispensed without making a mess.
Use appropriate labeling: Labeling should be clear and easy to read and should provide information about the product's ingredients, usage instructions, and any warnings.
Think about sustainability: Consumers are increasingly looking for environmentally friendly packaging options. Consider using materials that are recycled, recyclable, or biodegradable for your skin care packaging.
Consider the target audience: The packaging should be designed to appeal to the target audience for the product. For example, packaging for a high-end, anti-aging skincare line should be more sophisticated and luxurious than packaging for a more budget-friendly, everyday skincare line. 
The most common paperboard materials used to produce folding cartons are:
SBS (Solid Bleached Sulfate): A lightweight, durable, and cost-effective folding carton material, SBS is the most commonly used paperboard material for folding carton production.
CCNB (Clay Coated News Back): A heavier, more rigid option than SBS, CCNB is often used for larger folding cartons and for applications that require a higher level of durability.
Folding Boxboard: Folding boxboard is a heavier and stiffer paperboard material that is often used for high-end retail packaging and specialized applications.
White-Lined Chipboard: White-lined chipboard is a lightweight and cost-effective paperboard material that is often used for short-run production of folding cartons.
Kraft Board: Kraft board is a heavier and more rigid paperboard material that is often used for food packaging, as it provides excellent moisture resistance and strength.
Custom Printed Seal End Boxes
The box with the auto bottom is a widely used terminology in the packaging world, so it needs a little clarification.  These form of boxes shipped as flat like many other types of custom boxes to save space and transport costs. These boxes have to be inflated before goods are to be packaged in them. The auto bottom boxes save a lot of aggregate time when they are assembled giving a serious boost to labor efficiency. Not just that, it also saves scores of glue and tapes that eventually brings down the cost of the product. Auto bottom boxes are the ones that takes a position and the bottom of these come snuggly in to shape when they are assembled and formed in to a box shape.
The Seal End Auto Bottom box has one end in the auto botto9m form while the other end is sealed some sort of a bonding like glue, cement or tape making it completely secure  for the sake of protection and safety.
These kinds of boxes are very popular with packaging a host of different kinds of foodstuff. The foodstuff can range from ice cream to pasta and many more food items. This type of a packaging solution provides a firm base of safety and protection against tampering and contamination.