Custom Quote Request Form
Eyeliner Packaging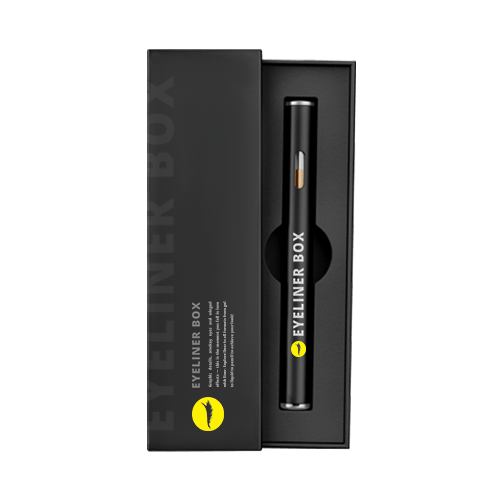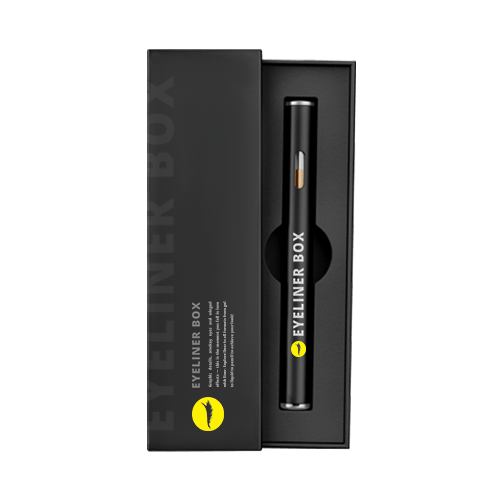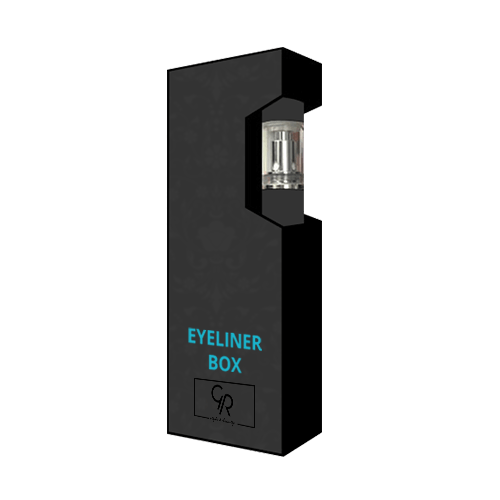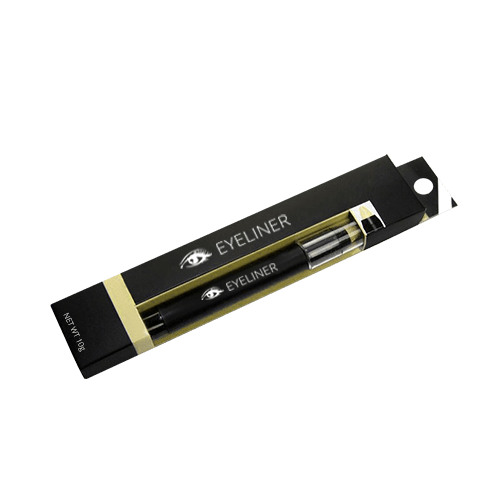 FAQ's
Specification
Description
Reviews
Q:
A:
Compact and lightweight, eyeliner boxes are made of eco-friendly cardboard material and are designed to protect and store eyeliner products. These packaging boxes are customisable to meet the unique branding needs of cosmetic companies, making them a popular choice in the industry.
Q:
What are the benefits of using cardboard eyeliner boxes?
A:
Using cardboard eyeliner boxes for packaging is a practical choice for various reasons. These boxes are not only cost-effective and eco-friendly but also offer high flexibility in customization. Opting for cardboard packaging for your eyeliner products enables you to showcase your brand through top-quality designs while ensuring safe handling and shipping. So, whether you are a small business or a well-established company, choosing cardboard eyeliner boxes aligns with environmentally responsible business practices while providing an affordable and versatile packaging solution.
Q:
How can eyeliner boxes be customised to fit specific branding needs?
A:
You can customize their cardboard eyeliner boxes in multiple ways to suit your specific branding requirements. We can print your brand logos, slogans, and product information, emboss or deboss the surface, apply foil stamping for a metallic finish, add windows or cutouts, and utilize different cardboard thicknesses and finishes to make your packaging unique. Additionally, we can create custom shapes or sizes and include extra features like inserts or compartments. By utilizing these options, you can create distinctive packaging that reflects your brand and products.
Q:
What sizes are available for eyeliner boxes?
A:
We offer eyeliner boxes in various sizes to fit different eyeliner shapes and packaging requirements. The size of the box is usually determined by the product's dimensions. You can choose any size that meets your needs. We recommend seeking advice from our packaging experts to determine the ideal size for your specific eyeliner product requirements.
Q:
What different styles are available for eyeliner packaging?
A:
When it comes to eyeliner packaging, there is a wide range of styles to choose from. These styles include slide and match boxes, tuck-end boxes, two-piece boxes, display boxes, magnetic closure rigid boxes, and more. Each style has its own distinct design features and customization options, enabling you to create packaging that aligns with your brand values and caters to your specific requirements. These packaging styles are available in different sizes, ranging from small ones for individual eyeliner pencils to larger ones for eyeliner sets or kits.
Q:
What materials are used to make eyeliner boxes?
A:
Different types of cardstock material with thicknesses ranging from 300 gsm to 600 gsm can be used to make eyeliner boxes. The commonly used types of cardstock options include SBS, CCNB, Kraft paper, and rigid stock. Kraft boxes are environmentally friendly since they are made from recycled paper pulp. SBS is suitable for cosmetic packaging because of its smooth printing surface. Rigid stock, on the other hand, is ideal for luxurious packaging. All these stocks come in varying thicknesses.
Q:
Can I order environmentally friendly eyeliner boxes?
A:
It is possible to request eco-friendly stocks and recycled cardstocks for your eyeliner packaging. We also have FSC-certified cardstock options available. These options are great for promoting sustainability and reducing the impact on the environment. By choosing these eco-friendly materials, you can also promote sustainable business practices.
Q:
Can I order high-quality cardboard eyeliner boxes?
A:
You can choose high-quality rigid setup boxes for your eyeliner products. These boxes are manufactured using a sturdier cardstock material, which provides added stability and support. These boxes are perfect for premium products and can be customised with various finishes and design options to create a luxurious and high-end packaging solution for your eyeliner products.
Q:
Can cardboard eyeliner boxes be shipped flat to save on storage space?
A:
Yes, cardboard eyeliner boxes can be shipped flat to save on storage space. Flat-packed boxes take up less space and are easier to handle and transport. Flat-packed boxes can also save on shipping costs, as they can be packed more efficiently. When the boxes arrive, they can be easily assembled into their final shape and size, ready for use in packaging eyeliner products.
Material
White: SBS (C1S), SBS (C2S), Uncoated Stock, Textured Stock
Metalized Card: Silver, Gold, Holographic
Brown: Natural Brown Kraft Card Stock
Rigid: Paper + Grey Board
Material Thickness
Cardstock Thickness: 300 gsm, 350 gsm, 450 gsm, Custom
Rigid Stock Thickness: 700 gsm, 1200 gsm, Custom
Finishing Types
Lamination: Gloss, Matte, Sandy Matte, Soft Touch, Linen
Coating: Gloss AQ, Satin, Varnish, Spot UV, Flood UV
Features
Foil Stamping
Embossing
Debossing
Die Cutting
Metallic Inks
Custom Size
Other Options
Window Cutouts
Ribbons
Hang Tab
Scoring and Gluing
Custom Perforation
Magnetic Locks
Velcro
SKU#
CS-001
Role of Eyeliner Packaging in Product Branding
Eyeliner packaging plays a vital role in product branding because it is the first thing customers see when browsing products on store shelves or online marketplaces. The packaging can help to communicate the brand's message, aesthetic, and values to the customer. Customised eyeliner packaging can help to differentiate the product from competitors and create a unique brand identity. It includes shape, size, design, materials, and printing techniques. Attractive and well-designed packaging can grab customers' attention and create a positive first impression.
The packaging can include branding elements such as the company's logo, brand colours, and messaging. It can increase brand awareness and recognition, making it easier for customers to identify and remember the product.
Effective eyeliner packaging should have several key features:
Protection: The packaging should protect the product from external factors such as light, air, and humidity, which can affect the quality and shelf life of the eyeliner.
Convenience: Eyeliner boxes should be easy to open and close, allowing easy product access.
Branding: This packaging should include the company's logo, brand colours, and messaging to increase brand awareness and recognition.
Design: These boxes should be visually appealing and well-designed, which can grab the customer's attention and create a positive first impression.
Durability: The packaging should be made of sturdy and durable materials that can withstand normal wear and tear during shipping and handling.
Information: The boxes should include relevant information such as the ingredients, expiry date, and instructions for use.
Eco-friendly: The packaging should be made of eco-friendly materials or be recyclable.
Innovation: It is important to have interactive features such as QR codes or augmented reality to create an immersive and interactive brand experience.
Conformity: The packaging should comply with regulations, safety, and labeling
 By incorporating these features, eyeliner packaging can protect the product, attract customers, and communicate the brand's message and values.
Other Cosmetics Packaging