Custom Quote Request Form
Lotion Packaging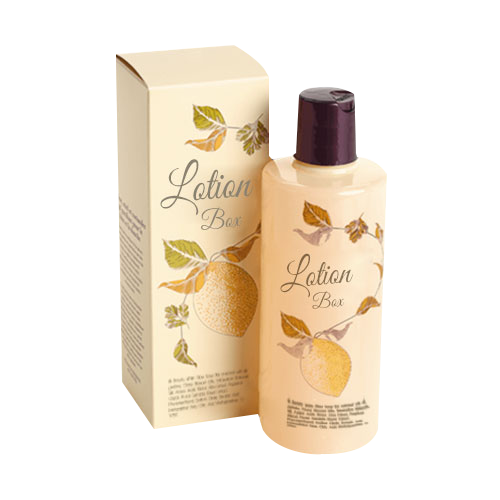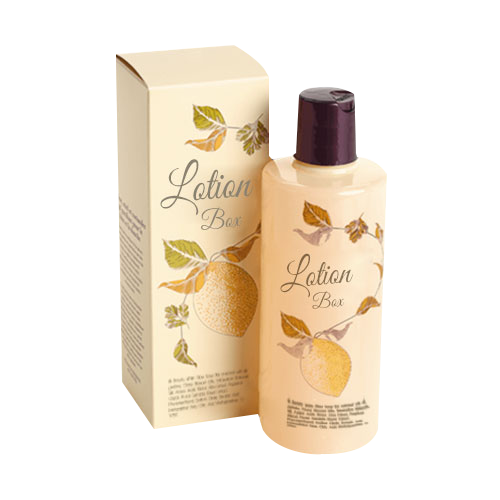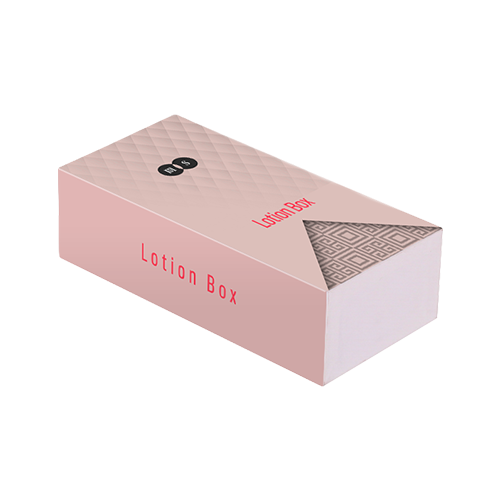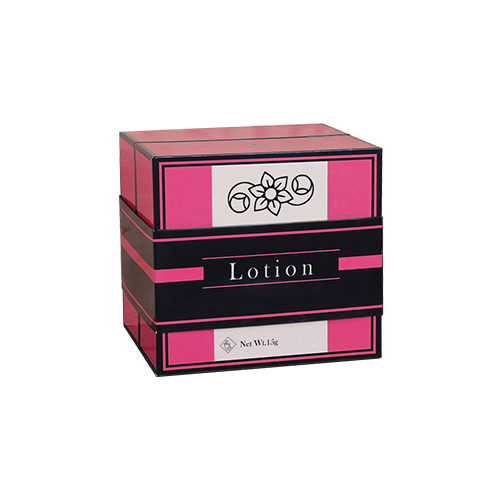 FAQ's
Specification
Description
Reviews
Q:
What types of custom printed boxes are available as lotion packaging?
A:
Custom printed lotion packaging is typically manufactured using reverse or straight end tuck boxes and auto-lock boxes.
Q:
What cardstocks options can be used for manufacturing lotion packaging?
A:
The standard stock for manufacturing lotion packaging is SBS C1S. In addition, eco-friendly options such as kraft and uncoated cardstocks are also available upon request.
Q:
Does lotion packaging need to be assembled after delivery?
A:
No. Tuck boxes and auto lock boxes come glued and ready to use.
Q:
What finishing options are available for lotion packaging?
A:
Branded lotion boxes can have a gloss, matte, or soft touch lamination. Gloss AQ, varnish, and satin coatings are also available upon request. In addition, Spot UV, embossing, and foil stamping features can also be used to further enhance your branding.
Material
White: SBS (C1S), SBS (C2S), Uncoated Stock, Textured Stock
Metalized Card: Silver, Gold, Holographic
Brown: Natural Brown Kraft Card Stock
Material Thickness
Cardstock Thickness: 300 gsm, 350 gsm, 450 gsm, Custom
Finishing Types
Lamination: Gloss, Matte, Sandy Matte, Soft Touch, Linen
Coating: Gloss AQ, Satin, Varnish, Spot UV, Flood UV
Features
Foil Stamping
Embossing
Debossing
Die Cutting
Metallic Inks
Custom Size
Other Options
Window Cutouts
Scoring and Gluing
Custom Perforation
SKU#
CS-010
Exploring Premium Finishes and Design Techniques for Eye-Catching Lotion Packaging
Lotion is a skincare product designed to moisturize, soothe, and protect the skin. A lotion box is the packaging used to contain and sell lotion-based products. It serves a functional purpose and plays a vital role in the product's overall presentation and branding. Lotion packaging and boxes come in various shapes, sizes, and materials, depending on the size and shape of the lotion's primary container and the lotion manufacturer's preferences.
Designing a lotion box involves several key steps and considerations to ensure that the packaging looks attractive, aligns with your brand identity, and appeals to your target audience. Here is a short guide on how to design lotion packaging:
Determine the box dimensions: Measure the size of your lotion container and determine the appropriate dimensions for your box. Consider the container's width, height, and depth, and allow for some extra space to accommodate any additional components or inserts.
Choose a box style: Select a box style that fits your product and brand image. Some popular options include tuck-end boxes, two-piece boxes, or slide-and-match boxes. Also, consider whether you want a window cutout to showcase the product or a completely enclosed box.
Develop a design concept: Make an idea that shows your brand's style and attracts your customers. Consider colour schemes, patterns, images, and typography that convey the desired message and aesthetic. You can work with a professional graphic designer or use design software to create your concept.
Incorporate branding elements: Integrate your logo, name, and tagline into the design. Position these elements strategically on the box to ensure they are easily visible and make a lasting impression.
Add essential information: Include important product information on the box, such as ingredients, usage instructions, and any relevant warnings or precautions. It helps consumers make informed decisions about whether a product is suitable for their needs and preferences.
Create a prototype: Before committing to a large-scale production run, work with us to create your custom lotion packaging prototype in order to review for design accuracy and overall appearance.
Following these steps, you can customize a lotion box that protects your product and enhances its presentation, communicates essential information to consumers, and contributes to your brand's identity and marketing efforts. In addition, premium finishes can elevate the appearance of lotion packaging, making it more appealing and visually striking. Such premium touches can add a sense of sophistication and exclusivity to your product, enhancing the overall brand image.
Luxury finishes to consider for your lotion packaging include:
Foil Stamping: Foil stamping involves the application of metallic or coloured foil to the box using heat and pressure. This technique can add a shiny, reflective effect to logos, text, or patterns, creating a luxurious and eye-catching appearance.
Embossing or debossing: Embossing raises selected areas of the design while debossing presses them into the material. Both techniques can add depth and texture to logos, text, or patterns, giving the box a more tactile and visually appealing look.
Spot UV coating: Spot UV involves the application of a high-gloss UV coating to specific areas of the box, such as logos, text, or images. This finish creates a shiny, reflective effect that contrasts with the surrounding matte or semi-matte surface, adding visual interest and dimension.
Soft-touch lamination: The coating gives the box a velvety, smooth texture. This finish not only enhances the tactile experience of the packaging but also adds a premium, sophisticated feel.
Holographic effects: Holographic finishes can be achieved through foils or laminates, creating a multi-dimensional, iridescent appearance that changes with light and viewing angles. This eye-catching effect can be used to highlight logos, text, or patterns on the box.
Magnetic closures: Incorporating magnetic closures into your box design can add functionality and elegance. These closures create a secure and satisfying seal, making the unboxing experience more luxurious and enjoyable.
Custom inserts or lining: Add inserts made from premium materials, such as velvet, silk, or satin, to cradle the lotion container and create a luxurious, high-quality presentation.
By incorporating one or more of these luxury finishes into your box design, you can create an impressive and memorable packaging experience that conveys a sense of exclusivity and quality, setting your product apart from the competition.
Other Cosmetics Packaging