Custom Quote Request Form
Lipstick Packaging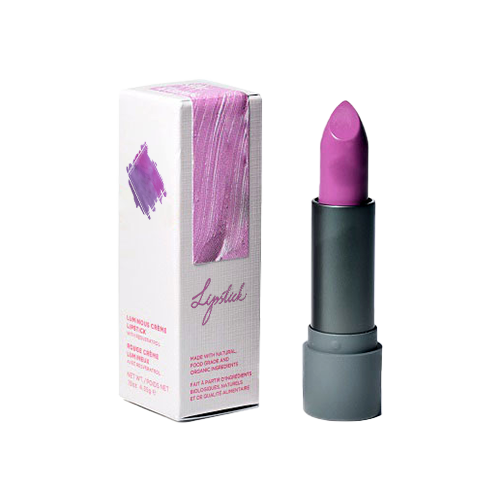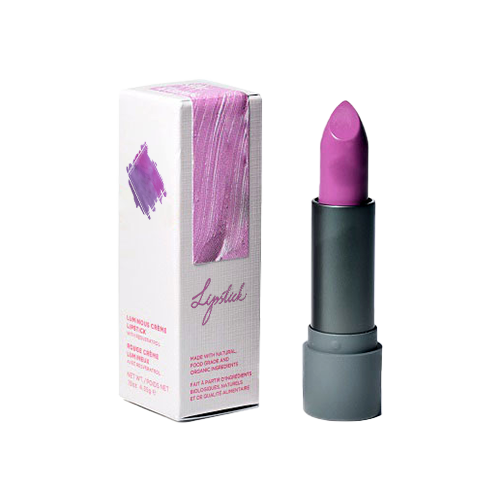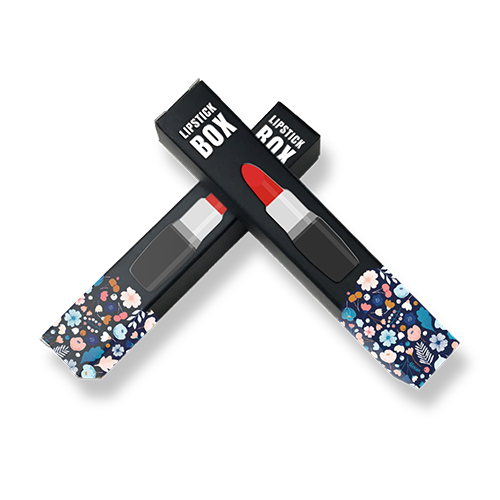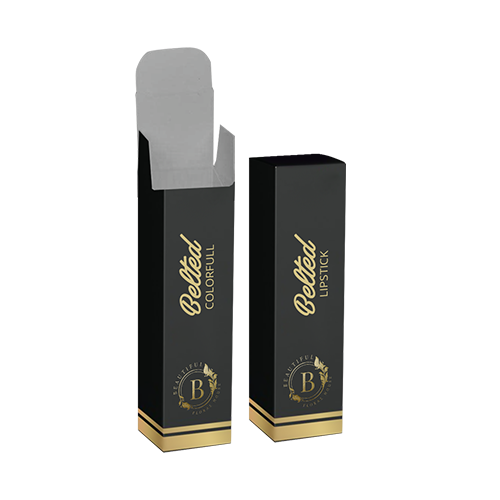 FAQ's
Specification
Description
Reviews
Q:
What box sizes and styles are available for branded lipstick packaging?
A:
Lipstick packaging or branded lipstick boxes generally do not have any standard sizes. The size of the box is specific to the size of the packaged lipsticks. While the most common packaging style used for lipsticks is a tuck box, any box style can be produced to fit your specific size and branding requirements.
Q:
Can barcodes be added to custom printed lipstick packaging?
A:
Yes, you can provide us the barcode file or the barcode number and our art team will be happy to setup your specific barcode on the design template.
Q:
Can multiple designs be ordered at the same time?
A:
Yes, for lipstick boxes that are of the same size, multiple designs can be produced as part of one order.
Material
White: SBS (C1S), SBS (C2S), Uncoated Stock, Textured Stock
Metalized Card: Silver, Gold, Holographic
Brown: Natural Brown Kraft Card Stock
Material Thickness
Cardstock Thickness: 300 gsm, 350 gsm, 450 gsm, Custom
Finishing Types
Lamination: Gloss, Matte, Sandy Matte, Soft Touch, Linen
Coating: Gloss AQ, Satin, Varnish, Spot UV, Flood UV
Features
Foil Stamping
Embossing
Debossing
Die Cutting
Metallic Inks
Custom Size
Other Options
Window Cutouts
Scoring and Gluing
Custom Perforation
Multiple Designs
SKU#
CS-009
Custom Printed Lipstick Packaging & Boxes
It goes without saying as to how much important a lipstick is for a woman. Lipstick is, no doubt, the most important cosmetics item and at times it proves to be the one and only makeup item in the beauty arsenal of a woman. This unparalleled importance gives birth to an unparalleled demand and supply of lipstick: hence the massive custom lipstick boxes demand.
Why Get Custom Lipstick Boxes?
Custom lipstick boxes are not only needed to preserve and protect the item from natural impact but mainly for the branding purposes. At times your custom lipstick box can be your T.V. commercial, your newspaper ad, your brochure and your pitch to prospects. Your potential clients will get to learn a lot from your box; it will tell them the ingredients used in the box, the instructions for use and most importantly it will let them feel proud of the brand they use. A custom lipstick box is your competitive edge and it is what may make your item stand out from the crowd.
What is in a Personalised Lipstick Box?
We call it a personalised lipstick box because it has no similarity with hundreds of other lipstick brands available in the market; it is unique and totally different. What brings in such a uniqueness to these personalised lipstick boxes is the 100% freedom to choose how they look, how they feel, how they open, how they close and what impact they make on the customer. Material, size, shape, colour, design and special features are a few customizations that PackagingBlue.Com offers to its customers.
We have a totally customisable model of lipstick box packaging which allows our customers to choose from the materials that we have; corrugated cardboard, Kraft and Bux Board are to name a few. Then it comes to the structure and shape. By shape, we do not only mean the looks of the box but how it looks like from the open and closed ends, how the bottom gets adjusted and other options such as die-cut window, gold/silver foil, spot UV, PVC sheet, raised ink, debossing, embossing and a lot of other options.
We take pride in mentioning that our customers often get confused by the presence of so many options on the table. However, this is where our seasoned sales team comes to rescue them and explains the use and edge of each option. With their help, our customers soon get to the point where they finalize the details of their custom boxes.
Why Get Customised Lipstick Boxes from PackagingBlue.Com?
It all trickles down to the competitive edge; you cannot sell a lipstick if your brand is not unique and if it does not have something extra to offer to your customers. Likewise, PackagingBlue.Com should be your sane lipstick packaging choice because of the competitive edges that we have. We have already mentioned the plethora of options that we offer to prospects. However, this is not it. We offer 100% free shipping to our customers and we give a 100% customer satisfaction guarantee. Apart from our sales team and seasoned packaging experts, we also have a customer support team to provide a post-sale assistance to our respectable clients. Moreover, our packaging solutions are eco-friendly and without any cruelty to animals.
Still got some questions in mind? No problem, if you want to learn more about our custom cosmetics packaging, please contact our 24/7 customer support team right now.
Other Cosmetics Packaging