Custom Quote Request Form
Chinese Food Packaging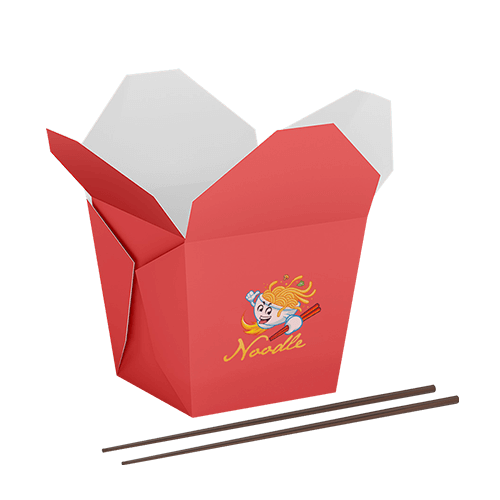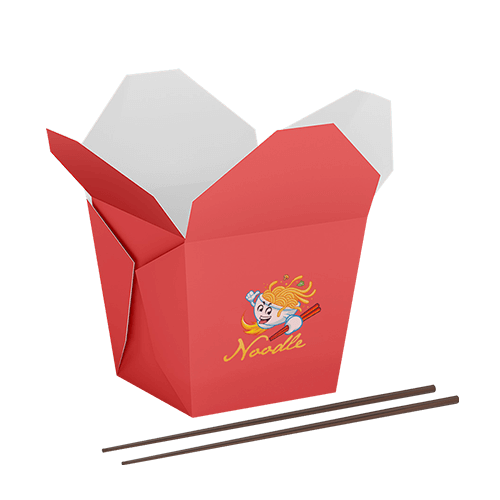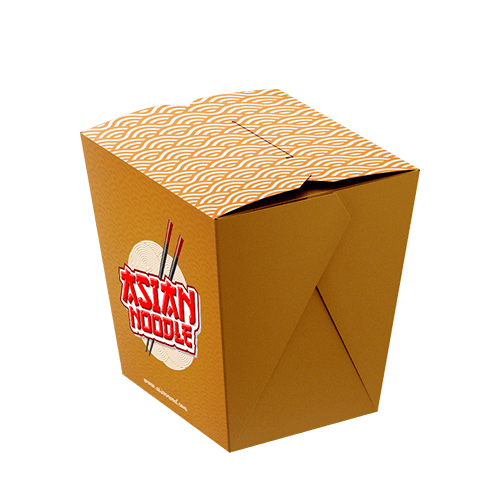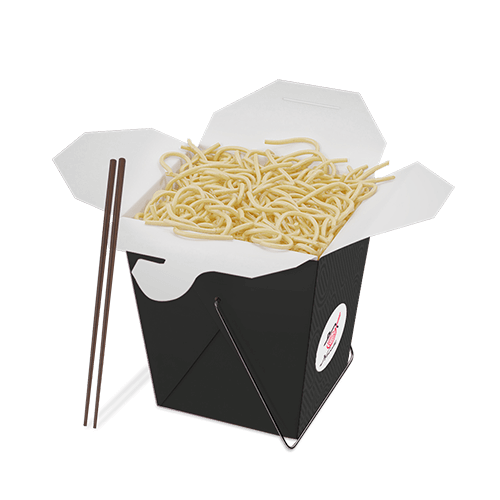 Specification
Description
Reviews
Material
White: SBS (C1S), SBS (C2S), Uncoated Stock, Textured Stock
White Front Coloured Back: CCNB (Grey Back), CCKB (Kraft Back)
Material Thickness
Cardstock Thickness: 300 gsm, 350 gsm, 450 gsm, Custom
Finishing Types
Lamination: Gloss, Matte, Sandy Matte, Soft Touch, Linen
Coating: Gloss AQ, Satin, Varnish, Spot UV, Flood UV
Features
Foil Stamping
Embossing
Debossing
Die Cutting
Metallic Inks
Custom Size
Other Options
Scoring and Gluing
SKU#
FP-006
Custom Printed Chinese Food Packaging & Boxes
Who does not love Chinese food; we all do. However, the biggest problem with Chinese food is its perishable nature. For some reason, most of the Chinese cuisines are more perishable than any other type of cuisines. The only way to deal with this challenge is to get the custom Chinese food boxes which will not only increase the shelf life of the Chinese food, but also boost the sale appeal of the food package. Unless you underrate the importance of packaging in marketing, you must know that packaging's 'P' is now considered one of the most important among five P's of marketing.
Why Get Custom Chinese Food Boxes?
Well, the main purpose of packaging is to pack, ship and display the products, and for that matter, one can be perfectly fine with readymade packaging. However, this is a very limited concept of packaging, and one without any consideration given to the latest methods of food preservation and marketing. Packaging is not only the packaging anymore; it has evolved into the most impressive and compelling branding device. For this purpose and for other goodies, you must consider custom-made Chinese food packaging.
What is in a Personalised Chinese Food Box?
The personalised Chinese food boxes receive applause from the sellers as well as buyers because they are masterfully done with a view to mesmerize the target customers and lure them into buying the products packed inside them. Have a look at different customizations done to custom Chinese food boxes:
Material – The materials are the foremost consideration to make. There are just too many materials if you go for the custom-made Chinese food boxes. Corrugated fiberboard, Kraft, and cardboard are just to mention a few.
Colours – The colour options are not limited to one. Actually, most of the good quality packaging companies offer two or more colour models e.g. CMYK and Pantone.
Shape & Structure – When it comes to the shape and structure of the custom designed Chinese boxes, the choices are many. For example, you can go to auto-bottom, 123-bottom, straight tuck end and reverse tuck end etc. Apart from them, there are choices pertaining to display lid, window pane and treys etc.
Design & Finish – Design and finishing of the custom designed food boxes affix the stamp to the brand appeal. The choices in this category are almost unlimited. Expect options like gloss or matte finish, gold or silver or black and silver foil, PVC sheet or die cut window pane etc., if and whenever you choose customised Chinese food packaging for your business.
Why Get Customised Chinese Food Boxes from PackagingBlue.Com?
You can get custom designed Chinese food boxes from any good quality packaging company in the USA, but there are certain reasons why you would like to play smart and prefer us to others:
Affordable Pricing – The prices that we apply at PackagingBlue.Com are only highly competitive.
Free Shipping – We do not charge for shipping at all. Rest assured you will not pay a cent extra than the agreed rate for the packaging.
Professional Offset Printing – The standard of offset printing at PackagingBlue.Com is only of high industrial standard.
Fast Turnaround Time – As compared to our competitors we do not take an entire week to ship the merchandise that we are paid for; our turnaround time is only 3 to 4 business days.
Customer & Sales Support – We have highly efficient and empathetic sales and customer support staff to take care of your pre and post-sale queries, concerns and grievances.
Ecofriendly Packaging – We believe in contributing to the planet we live on and environment that nurtures us. This is why the materials used at PackagingBlue.Com are 100% biodegradable and harmless to the environment as well as animals.
Still got some questions in mind? No problem, if you want to learn more about our custom toy packaging, please contact our 24/7 customer support team right now.
Other Food Packaging