Custom Quote Request Form
Cardboard Packaging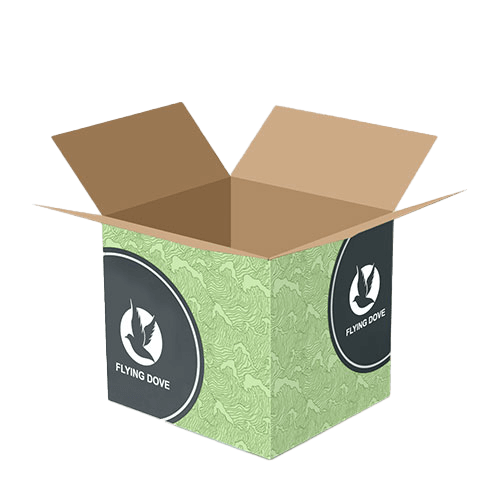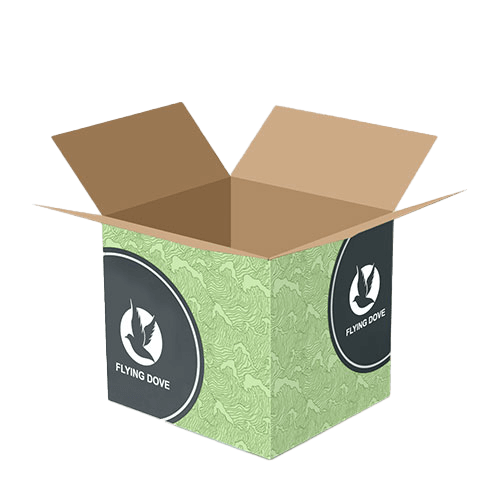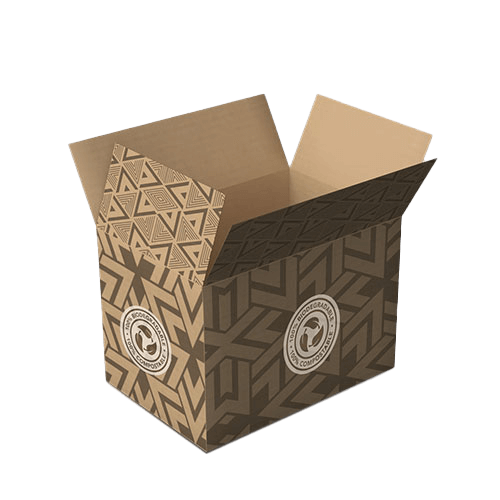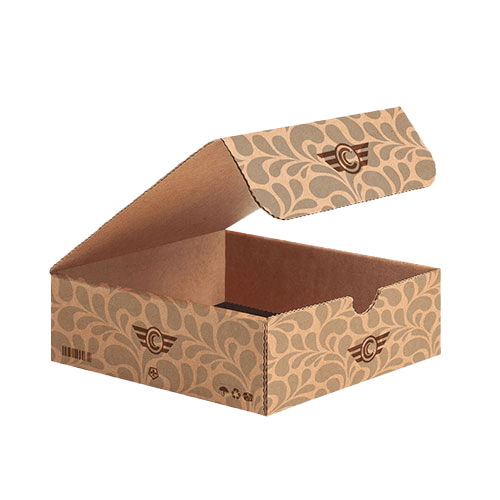 FAQ's
Specification
Description
Reviews
Q:
What is cardboard packaging?
A:
Cardboard packaging is a commonly used type of packaging that is manufactured from paper-based materials. Prized for its durability, strength, and versatility, cardboard packaging is frequently utilized to package and transport a wide array of goods, including food items, retail products, and electronics. Both businesses and consumers prefer cardboard packaging due to its ability to be easily customised to fit different shapes and sizes, as well as its capacity to be printed on with branding and marketing materials aimed at promoting products and services.
Q:
Can cardboard boxes be printed on?
A:
Yes, it is possible to print on cardboard boxes with your brand logo, product details, or any other information that you would like to share with customers. The incorporation of a custom design can add a premium feel to your packaging, distinguishing it from competitors and potentially boosting sales.
Q:
What types of cardboard stock are used for manufacturing product packaging?
A:
There are various types of cardboard stocks that are used for manufacturing product packaging, including corrugated cardboard, paperboard, chipboard, and recycled cardboard. Each type has its own unique qualities and printing properties. Special attention should be paid when selecting the cardboard material in order to meet any specific packaging requirements.
Q:
What is the main difference between cardboard and corrugated boxes?
A:
While the terms 'cardboard' and 'corrugated' are often used interchangeably, they are actually two different materials. Cardboard is a thicker and stiffer paper-based material, while corrugated stock is made up of multiple layers of paper with a wavy layer added in between for added strength and durability. Boxes made from corrugated sheets are typically used for shipping and transportation, while cardboard boxes are often used for retail packaging and display.
Q:
Can cardboard packaging be used for heavier items?
A:
It depends on the weight of the item and the thickness of the cardboard. As cardboard boxes are generally not as strong as corrugated boxes, they may not be suitable for very heavy items. However, if the cardboard is thick and sturdy enough, it can be used for moderately heavy items. It is always a good idea to consult and share the packaged item's weight with one of our consultants to ensure that the desired packaging solution is appropriate for the item being packaged.
Q:
Is cardboard packaging water-resistant?
A:
Cardboard packaging is not inherently water-resistant. However, there are methods to create water-resistant packaging, such as coating or laminating the boxes in order to protect against moisture or minor splashes. It is important to note that coating or lamination does not make cardboard packaging completely waterproof and boxes will be damaged if exposed to water or moisture for an extended period of time or in large amounts. If you need to ship or store items that are sensitive to moisture, it may be best to consider using a different packaging material or seeking advice from our team of packaging experts for an optimal solution.
Q:
Can cardboard packaging be used for food items?
A:
Cardboard packaging can be used for packaging food items, but it is important to ensure that the packaging is food-grade and meets all necessary safety and regulatory requirements. It is also important to consider the specific food items being packaged and whether the packaging will maintain the quality and freshness of the product.
Q:
Can cardboard packaging be recycled?
A:
Yes, most cardboard packaging can be easily recycled. It is always a good idea to eliminate any non-recyclable components by breaking down the cardboard boxes and removing any non-recyclable materials such as packaging tape, plastic handles, and vinyl windows or labels.
Q:
What precautions should be taken in order to securely store excess cardboard packaging?
A:
Proper storage of cardboard packaging is crucial to maintaining its condition and ensuring that the boxes remain usable. We recommend storing cardboard-based packaging in a cool and dry location that is free from any moisture or potential water exposure. Prior to storage, it is also important to ensure that the boxes are clean and dry. Flattening the boxes can help save space, but it is imperative to fold them neatly to avoid damage or unwanted creasing.
Material
White: SBS (C1S), SBS (C2S), Uncoated Stock, Textured Stock
Metalized Card: Silver, Gold, Holographic
Brown: Natural Brown Kraft Card Stock
White Front Coloured Back: CCNB (Grey Back), CCKB (Kraft Back)
Shipping Boxes: White or Brown Corrugated Stock or Forte
Rigid: Paper + Grey Board
Material Thickness
Cardstock Thickness: 300 gsm, 350 gsm, 450 gsm, 600 gsm, Custom
Corrugated Stock: 3-ply corrugated
Rigid Stock Thickness: 700 gsm, 1200 gsm, Custom
Finishing Types
Lamination: Gloss, Matte, Sandy Matte, Soft Touch, Linen
Coating: Gloss AQ, Satin, Varnish, Spot UV, Flood UV
Features
Foil Stamping
Embossing
Debossing
Die Cutting
Metallic Inks
Custom Size
Other Options
Window Cutouts
Hang Tab
Scoring and Gluing
Magnetic Locks
Velcro
SKU#
RP-008
How to Enhance Brand Recognition with Custom Cardboard Boxes
There are several ways to enhance brand recognition with custom cardboard boxes:
Use brand colours: Use your brand's colours and logo prominently on the box. It will make it easy for customers to recognize your brand and associate it with their purchased product.
Design: Utilize packaging design to reflect the overall aesthetic of your brand. This will help create a cohesive and consistent image for your brand, making it more memorable for customers.
High quality materials: Use high-quality materials for your custom boxes to give them a premium This can help to associate your brand with quality and value, which can be beneficial for building customer loyalty.
Add packaging accessories: Consider adding additional branding elements to your custom boxes, such as a branded seal or sticker. This can help to make your brand stand out from the competition and increase the likelihood that customers will remember it.
Unique unboxing experience: Offer a unique experience to your customer. Offer them a product unboxing experience that they will remember with your branded packaging.
Environment friendly packaging: Incorporate eco-friendly elements into your custom boxes. This can help to appeal to customers who are conscious of environmental issues, and it can also help to differentiate your brand from competitors.
By utilizing these strategies, you can increase brand recognition and customer loyalty, ultimately leading to more sales and greater success for your business.
Several luxury finishing solutions can be used to enhance the look and feel of custom printed cardboard boxes. Some popular options include:
Hot foil stamping: This process involves using a heated die to apply metallic foil to the surface of the box, creating a raised, shiny design. This technique can be used to create a luxurious, elegant look and can be used to add text or logos to the box.
Embossing: This process involves using a metal die to create a raised design on the surface of the box. This can be used to create a tactile, three-dimensional effect that can add a sense of luxury and elegance to the box.
Debossing: This process is similar to embossing, but instead of creating a raised design, it creates a recessed design on the surface of the box. This can be used to create a subtle, sophisticated look.
Spot UV: This process involves applying a gloss coating only to certain areas of the box, creating a contrast between the glossy and matte areas. This can be used to highlight certain parts of the design and build a unique, luxurious look.
Matte/Gloss lamination: Lamination is a process of adding a thin film on the box surface, which protects the surface and creates a nice and smooth finish. Matte or gloss lamination are excellent finishing to create a luxury look and feel.
Hand-made craftsmanship: Using craftsmanship such as hand-made finishing, Ribbon, and bow, adding velvet lining, or using velvet touch paper to the box, will create luxury and one-of-a-kind packaging.
By incorporating these luxury finishing solutions, you can create a high-end, upscale look for your custom printed boxes that will help to elevate your brand and increase the perceived value of your products.
Other Retail Packaging