Custom Quote Request Form
Eye Shadow Packaging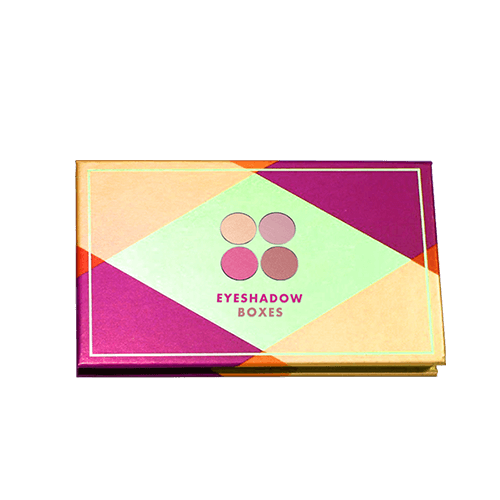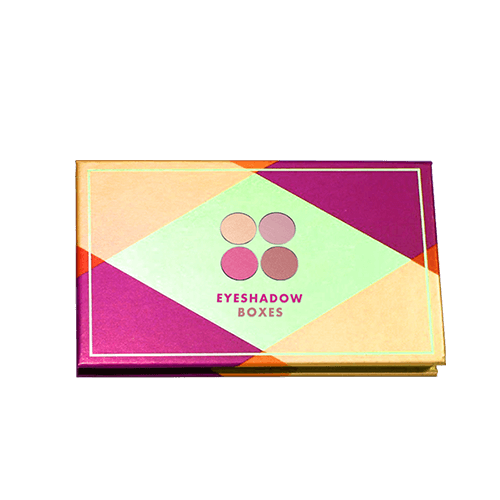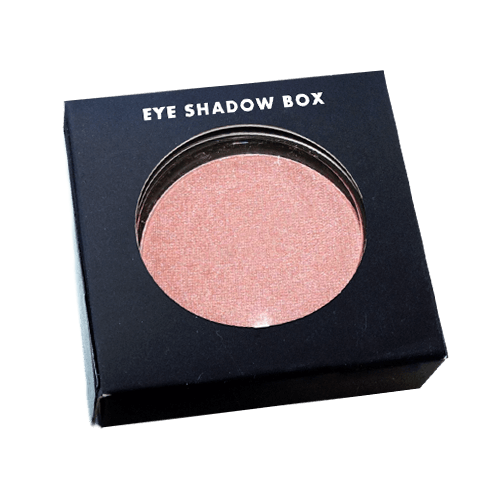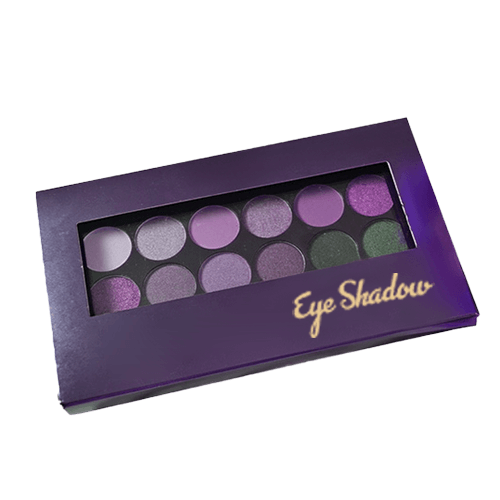 FAQ's
Specification
Description
Reviews
Q:
What is an 'eye shadow box'?
A:
The term 'eye shadow boxes' refers to packaging that is specifically designed to protect and display eye shadow products. Eye shadow packaging can often be customised to meet the unique branding needs of specific cosmetic companies.
Q:
What benefits come with using cardboard eyeshadow packaging?
A:
Cardboard based eye shadow packing is both cost-effective and eco-friendly along with being highly customisable. By selecting cardboard packaging for your eye shadow products, you can showcase your brand through unique designs while ensuring safe handling and shipping. This packaging option is ideal for both small businesses and established companies alike as it aligns with environmentally responsible business practices and offers an affordable and adaptable solution.
Q:
How can I customize eye shadow packaging to align with my brand identity?
A:
We offer a range of customization options to meet your branding requirements. We can print your logos, slogans, and relevant product information, emboss or deboss the surface, and incorporate foil stamping for a metallic finish. Additionally, we can create custom shapes and sizes using inserts or compartments, utilize different thicknesses and finishes of cardboard material for the box, and even incorporate windows or cutouts. With these versatile options at your disposal, your packaging will be able to accentuate your brand and products.
Q:
What key aspects should be considered when choosing the size of eye shadow boxes?
A:
We offer a diverse range of box sizes to accommodate different shapes and packaging specifications. Our box sizes are determined by the dimensions of the product, allowing you to select the most suitable size to meet your specific needs. Our team of packaging experts is available to provide guidance and recommend the optimal size for to fit your product specifications.
Q:
What are some examples of the various eye shadow packaging styles that are available?
A:
We offer a range of packaging styles including:
Q:
What materials are commonly utilized in the production of eye shadow boxes?
A:
Eye shadow packaging can be made from a variety of cardstock materials including SBS, Kraft card, and rigid stock. Kraft paper is eco-friendly, while SBS offers a smooth printing surface for high-quality graphics. Rigid stock lends a luxurious feel to any product. Each material comes in varying thicknesses to suit different packaging requirements.
Q:
What finishing options are available?
A:
An array of finishing options is available including matte, glossy and metallic finishes. Additionally, we also offer foil stamping and embossing options to help you promote your brand.
Q:
What is the turnaround time for custom eye shadow packaging orders?
A:
For most orders, it typically takes 12-14 working days to complete production. However, the final production timeline may be subject to variations based on the intricacy and scope of the project requirements. If the order is more complex or larger in scale, it may require additional time for completion. In order to guarantee that we can meet your desired schedule, kindly inform our team of any specific timeframe requirements during the ordering process.
Material
White: SBS (C1S), SBS (C2S), Uncoated Stock, Textured Stock
Metalized Card: Silver, Gold, Holographic
Brown: Natural Brown Kraft Card Stock
Rigid: Paper + Grey Board
Material Thickness
Cardstock Thickness: 300 gsm, 350 gsm, 450 gsm, Custom
Rigid Stock Thickness: 700 gsm, 1200 gsm, Custom
Finishing Types
Lamination: Gloss, Matte, Sandy Matte, Soft Touch, Linen
Coating: Gloss AQ, Satin, Varnish, Spot UV, Flood UV
Features
Foil Stamping
Embossing
Debossing
Die Cutting
Metallic Inks
Custom Size
Other Options
Window Cutouts
Ribbons
Hang Tab
Scoring and Gluing
Custom Perforation
Magnetic Locks
Velcro
SKU#
CS-002
Beauty Unboxed: Emerging Trends in Eyeshadow Packaging and Boxes 
Eyeshadow packaging is essential for presenting and protecting eyeshadow-related products and encompasses the design, material, and functionality of containers, boxes, or palettes that store and display such products. As consumer preferences and market demands evolve, so do trends in eyeshadow boxes and packaging. Emerging trends in cosmetics packaging include:
Sustainable packaging: Eco-friendly packaging and processes are becoming increasingly important as consumers and brands focus on reducing their environmental impact. This trend includes using recycled or biodegradable materials, minimal packaging, and reducing plastic waste.
Customization and personalization: Unique and personalised packaging is gaining popularity as customers appreciate products tailored to their preferences. Custom designs, monograms, or limited-edition packages help a brand stand out and connect with consumers personally.
Multi-functional packaging: Eye shadow packaging that serves multiple purposes, hosts mirrors, built-in applicators, or storage compartments, is becoming more popular. This trend focuses on adding convenience and value for the customer.
Minimalist design: Clean, simple, and minimalist designs are becoming increasingly popular. This trend emphasizes negative space, limited colour palettes, and simple typography to create a sophisticated and modern aesthetic.
Textured finishes and tactile elements: Incorporating textured finishes adds depth and dimension to packaging. Noticeable features like raised patterns or soft-touch coatings enhance the sensory experience for the customer.
Transparent packaging: Showcasing the product through transparent packaging lets customers see the eyeshadow colours and textures directly. This trend uses transparent materials like acrylic or glass to create a sleek and modern look.
Eyeshadow boxes are used for packaging and protecting eyeshadow products before they reach the consumer. They can be customised to suit various product types and to reflect a brand's unique identity. Common types of eyeshadow packaging include:
Paper or cardboard boxes: These lightweight and affordable boxes are made from paper or cardboard. They can be customised with various colours, patterns, and finishes and are suitable for single eyeshadows, duos, trios, or multi-colour palettes.
Rigid boxes: These sturdy boxes are made from rigid materials, such as thick cardboard, providing extra protection for the eyeshadow products inside. Rigid boxes often have a premium feel and can are commonly used for high-end eyeshadow packaging.
Slide and Match Boxes: These boxes have an outer sleeve that slides over an inner tray. A slide-and-match box design adds an extra layer of protection and creates an exciting unboxing experience for the customer.
Window boxes: These boxes feature a transparent window, usually made from plastic or acetate, that allows customers to view the eyeshadow product inside without opening the box. Window boxes showcase the eyeshadow colours and packaging, making them more visually appealing.
Magnetic closure boxes: Magnetic closure boxes use magnets to keep the box securely closed. These boxes offer excellent protection for the eyeshadow products and can be designed with various materials and finishes for a premium look.
Eyeshadow palettes: These palettes contain eyeshadow colours, ranging from a single colour shade to extensive collections. They often include a mirror and can have various shapes, sizes, and designs.
Plastic or acrylic packaging: Plastic or acrylic packaging is durable and versatile, making it a popular choice for various eyeshadow formats. It can be transparent or opaque, with many design possibilities.
Instruction cards or booklets: Premium brands often choose to include instruction cards or booklets that provide tips, application techniques, or inspiration for creating different looks.
Each type of eyeshadow packaging offers unique features and benefits to cater to different brand identities, product formats, and customer preferences. In addition, these boxes protect the products and contribute to the overall user experience and brand image.
Other Cosmetics Packaging