Custom Quote Request Form
Magnetic Lock Boxes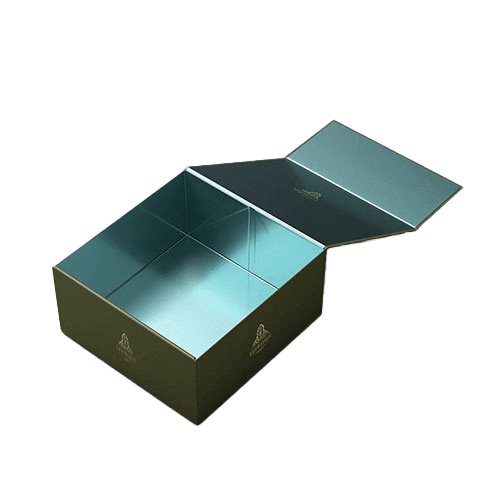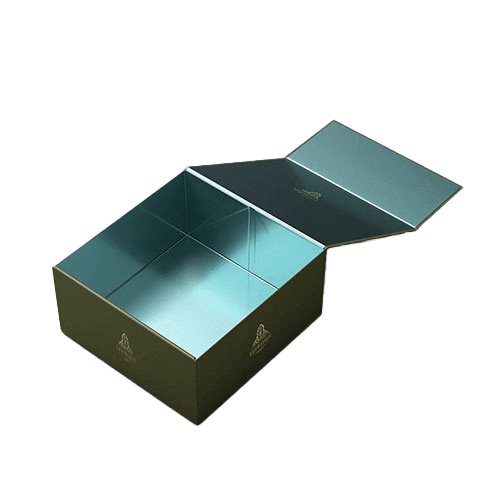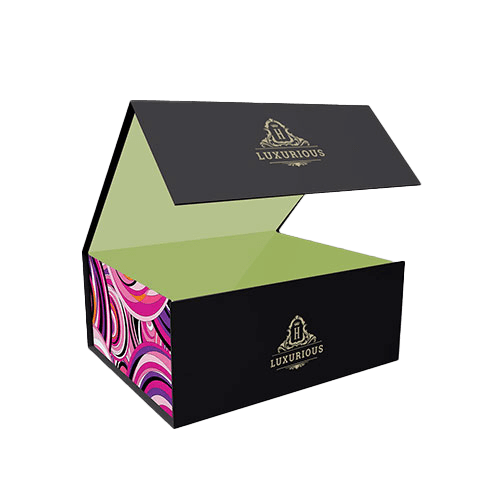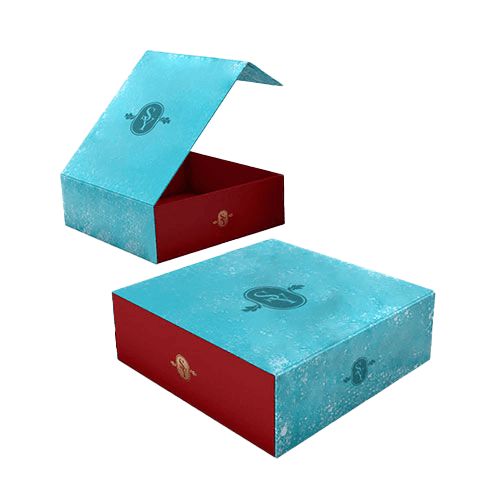 FAQ's
Specification
Description
Reviews
Q:
What are magnetic lock boxes?
A:
Rigid or set up boxes that use magnets to secure the closing flap of the box are commonly referred to as magnetic lock boxes.
Q:
Do branded magnetic lock boxes need to be assembled?
A:
Most custom magnetic boxes arrive ready to use. Minimal assembly maybe required in some specific cases.
Q:
Can multiple magnets be added to a rigid box?
A:
Yes, depending on the nature and size of the boxes, multiple magnets can be added to structurally strengthen the box.
Q:
Is it safe to ship magnetic lock boxes without any additional packaging?
A:
Custom magnetic lock boxes, as well as other branded rigid set up boxes, are high-end boxes meant to add value to your product. Hence, it is not safe to use these boxes as shipping boxes. We strongly recommend putting these boxes in corrugated shipping or custom mailer boxes.
Material
Rigid: Coated Paper + Grey Board
Rigid: Uncoated Paper + Grey Board
Rigid: Textured Paper + Grey Board
Material Thickness
Stock Thickness: 700 gsm, 1200 gsm, Custom
Finishing Types
Lamination: Gloss, Matte, Sandy Matte, Soft Touch, Pattern
Coating: Gloss AQ, Satin, Varnish, Spot UV, Flood UV
Features
Foil Stamping
Die Cutting
Metallic Inks
Other Options
Window Cutouts
Ribbons and Handles
Scoring and Gluing
Magnetic Button
SKU#
RP-051
Advantages of Magnetic Lock Rigid Boxes
A magnetic lock rigid box is a type of packaging that uses a magnetic closure mechanism to keep the lid securely closed. This type of box is typically made from rigid materials such as cardboard or plastic, and the lid is held closed by the strength of the magnets. A magnetic lock provides a secure and tamper-proof seal, making it suitable for packaging items such as apparel, cosmetics, jewelry or other high-value goods.
There are several advantages to using magnetic lock rigid boxes for packaging:
Convenience: Magnetic lock boxes are easy to open and close, making them convenient for consumers and packaging professionals.
Durability: Using rigid materials such as cardboard or plastic ensures that the box will maintain its shape and protect the contents during transportation and storage.
Customization: Magnetic lock rigid boxes can be customised with branding and other design elements, making them an effective marketing tool.
Eco-friendly: Magnetic lock boxes made of cardboard are recyclable and biodegradable, which makes them more environmentally friendly than other types of packaging.
Here are a few design ideas for customising magnetic lock rigid boxes:
Branding: Include your company's logo, colours, and other branding elements to make your boxes stand out on store shelves.
Product images: Include high-quality photos of the product on the box to give customers a clear idea of what they are buying.
Window: Incorporate a clear window on the lid or side of the box to showcase the product without opening the box.
Luxury finishes: Use luxury finishes such as spot UV, embossing, or debossing to add a tactile element to the box and make it more eye-catching.
Custom shapes: Create a custom shape for your box to make it more memorable and to distinguish it from your competition.
Interactive design: Add interactive elements like pull tabs, pop-ups, or fold-out sections to create a surprise and make the unboxing experience more engaging.
Sustainability: Use eco-friendly materials and printing methods, such as recycled paper and vegetable-based inks, to appeal to environmentally conscious customers.
QR code: Include a QR code to link to a website, a video, or a survey, to provide more information about the product or to gather customer feedback.
Other Rigid Packaging