Custom Quote Request Form
Hair Extension Packaging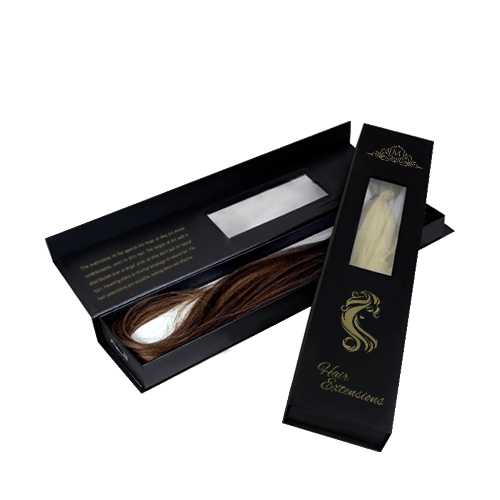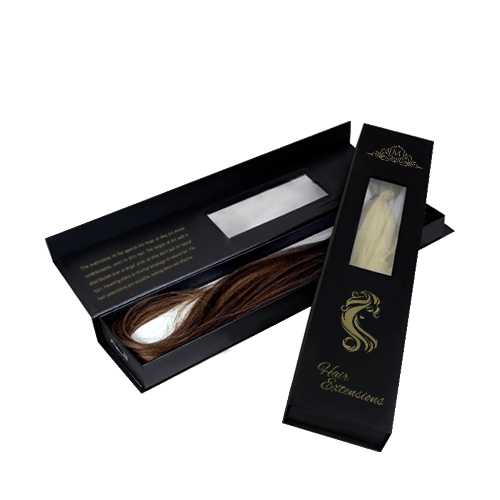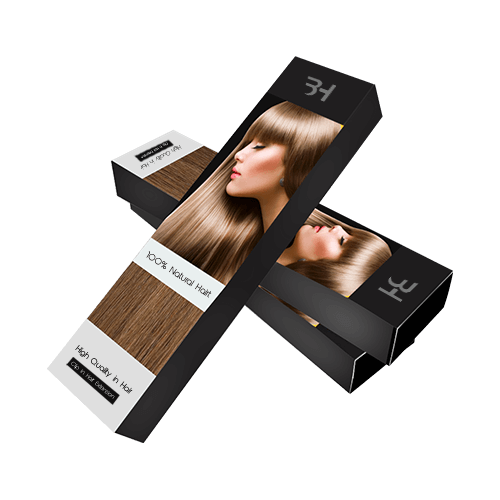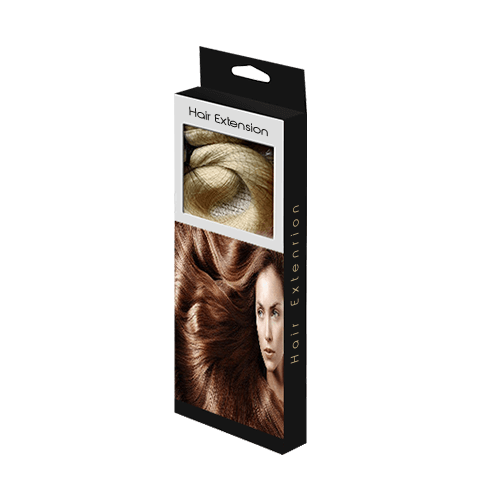 FAQ's
Specification
Description
Reviews
Q:
What types of hair extension boxes are available?
A:
We offer a wide range of custom printed hair extension packaging boxes that can be used for retail purposes. These boxes are typically manufactured using cardboard or rigid cardstock. In addition, shipping cartons designed specifically for shipping hair products are also available.
Q:
What affects the pricing of custom hair extension boxes?
A:
The price for custom hair extension packaging is primarily driven by the size of the desired boxes, required stock thickness, the number of printed colours, and the quantity required.
Q:
What are luxury hair extension boxes?
A:
Luxury hair extension boxes are produced using a high-quality rigid stock. These rigid setup hair extension boxes can be customised with window cutouts and custom finishes. In addition, custom sized compartments can be added in order to house user manuals and other accessories.
Material
White: SBS (C1S), SBS (C2S), Uncoated Stock, Textured Stock
Metalized Card: Silver, Gold, Holographic
Brown: Natural Brown Kraft Card Stock
Shipping Boxes: White or Brown Corrugated Stock or Forte
Rigid: Paper + Grey Board
Material Thickness
Cardstock Thickness: 300 gsm, 350 gsm, 450 gsm, Custom
Corrugated Stock: 3-ply corrugated
Rigid Stock Thickness: 700 gsm, 1200 gsm, Custom
Finishing Types
Lamination: Gloss, Matte, Sandy Matte, Soft Touch, Linen
Coating: Gloss AQ, Satin, Varnish, Spot UV, Flood UV
Features
Foil Stamping
Embossing
Debossing
Die Cutting
Metallic Inks
Custom Size
Other Options
Window Cutouts
Ribbons and Handles
Scoring and Gluing
Custom Perforation
Magnet Locks
Velcro
SKU#
CS-006
Custom Printed Hair Extension Packaging & Boxes
Hair extensions are hip, fun and attractive. They are in again. A fashion never gets old; it just takes a break and long hair is something that every girl loves to have. This need gives birth to another need: the need for hair extensions. Genetically speaking, it is not possible for every girl to have long, healthy and curly hair. So how get them? Hair extension is the answer to a girl's prayers. However, hair extensions are prone to acts of nature and this is what necessitates the massive production of custom hair extension boxes.
Why Get Custom Hair Extension Boxes?
A custom hair extension box is needed to preserve the hair extension and protect it from natural stimuli as well as from being damaged. However, this is not all to a custom hair extension box. The main purpose of having custom boxes is to give your product packaging a personalised look. You need the custom packaging services to establish a one to one relationship with your prospects and maintain an unbreakable connection. This is what a custom extension box accomplishes for hair extension businesses. So, when a prospect happens to look at your product's box, she cannot help but stare until she has a look at the product inside it.
What is there in a Customised Hair Extension Box?
A hair extension box will definitely bear hair extensions, but what's in it? What makes it so special and interesting? It is actually the level of customization provided by a company that makes the difference. At PackagingBlue.Com we strive hard to make a difference and we do it every day. A custom hair extension box is a product of a very thorough process. We die cut the material that our customer choose after much consideration, we discuss with them the colour, style, shape, fonts, finish and material and then offer a product which cannot easily be matched with any other personalised extension box available in the market.
Personalised Hair Extension Box
A personalised hair extension box is made after much consideration and attention paid to the details. Our design and implementation team makes sure that they listen closely to the customer, fully understand the details of the design that our customer has in their mind and then convey the same details to the packaging experts and engineers. These details include, but are not limited to, the design, added features, chosen material, finish details, shape, and size of the intended box. The industrial standards expect the companies have all the important details on their product boxes; these details include colour, texture, barcode, instructions, hazards (if any), materials used in making a product e.g. organic hair strands and pricing etc. We take care of all those details and deliver a product which is 100% same as demanded by our customers.
Our turnaround time is only 3 to 4 business days. We ship free of cost and we do not apply any hidden charges. We also consider the impact of our business on our environment. This is why we use 100% eco-friendly and biodegradable materials. Our products pose no harm to kids, adults and absolutely no cruelty to animals.
Still got some questions in mind? No problem, if you want to learn more about our custom cosmetics packaging, please contact our 24/7 customer support team right now.
Other Cosmetics Packaging