Custom Quote Request Form
Counter Top Display Boxes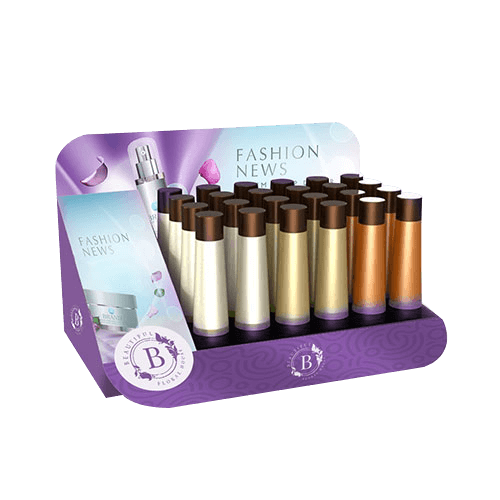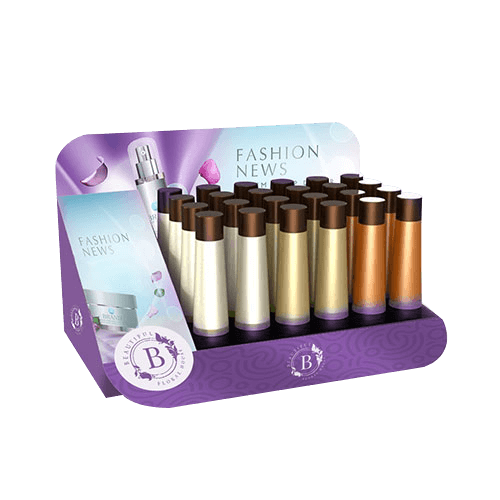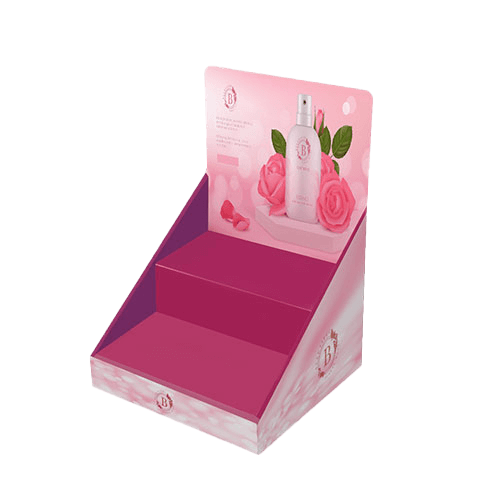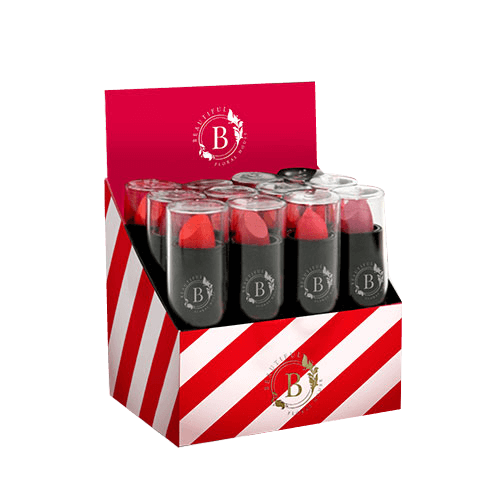 FAQ's
Specifications
Description
Reviews
Q:
Are display boxes the same as counter top boxes?
A:
Yes, display boxes are also referred to as counter top boxes. This type of packaging is generally used to display products on counters and at point of sale (POS) stations.
Q:
What box styles do branded display boxes generally come in?
A:
Display boxes typically come in the following styles:
Q:
Is there an extra charge to add perforation to display packaging?
A:
We can add any number of perforation lines to your box without any additional charges.
Q:
Can I also order custom inserts for my custom display packaging?
A:
Yes. We can design and manufacture cardboard, foam, or corrugated inserts to accompany your display packaging. These inserts can be used to hold your products in different arrangements or to create compartments within the display box.
Material
White: SBS (C1S), SBS (C2S), Uncoated Stock, Textured Stock
Brown: Natural Brown Kraft Card Stock
White Front Coloured Back: CCNB (Grey Back), CCKB (Kraft Back)
Shipping Boxes: White or Brown Corrugated Stock or Forte
Material Thickness
Cardstock Thickness: 300 gsm, 350 gsm, 450 gsm, Custom
Corrugated Stock: 3-ply corrugated
Finishing Types
Lamination: Gloss, Matte, Sandy Matte, Soft Touch, Linen
Coating: Gloss AQ, Satin, Varnish, Spot UV, Flood UV
Features
Foil Stamping
Embossing
Debossing
Die Cutting
Metallic Inks
Custom Size
Other Options
Scoring and Gluing
Custom Perforation
Self-Adhesive Tape
SKU#
Custom Printed Counter Display Boxes & Packaging
If you want an easy to use retail display box for your product's display at the local stores, Packagingblue.com can help you with custom counter display boxes in all shapes, sizes and designs that fully match with your business needs. Being the specialist in online custom packaging solutions , we offer counter displays made out of premium quality cover cardstock and die cut with super fine machines to ensure perfect finishing. These display panels help to grab attention of potential customers and to enhance sales greatly. We deal with almost all types of counter display boxes in wholesale.
Importance of Counter Display Boxes
To a layman, a counter display box is just a box, and he would not understand the importance of a custom countertop display boxes, but businessmen know this. A shop or big store's counter is not only a place to keep small items but a very important branding avenue for the manufacturer. A checkout counter is where people come with all their groceries and purchased items to pay for and where they have to wait for their turn until they pay for the items they purchased.
Worth of Our Counter Display Boxes
Now this brief or prolonged period is a golden branding and business opportunity. If your product's display box is catchy and attractive, not only it will impress the beholder and serve the branding purposes, but it would have better than best chances to sell. How about it? We bet that most of the businesses do not think so highly of a custom counter display box; we do, and this is what makes us different from others. We like to pay attention to details, because in today's business marathon, you do not lose the race by a foot or two, but by a millimeter.
Trust Our Expertise
Packagingblue.com is fully aware of the importance of a custom counter display box. As a matter of fact, from small retailers to big-shot chains, no one wants an ordinary, unimpressive and unlikely to sell display box on their counter. Trust us that the only thing common between you and retailers associated to you is the wish to sell the product. This is where Packagingblue.com comes into the play. We know, due to our experience and insights, that retailer never choose a display box for their counters unless the display box is a very compelling custom counter display box. You need the kind of box with an impressive and pressing call to action.
Whether you need corrugated counter display boxes,retail counter display boxes, retail counter display boxesor any other type of cheap cardboard counter display boxes, we are there to serve you.
Our Track Record
Our experts and engineers do this better than the companies with very high pricing and low level of service. Packagingblue.com is a business with a vision. We have been serving thousands of companies for over ten years, and our custom counter display boxes exude our expertise and attention to details. The problem with custom counter display boxes is the diverse nature of their contents. A display box might have dehydrated food in it, or eye ointment or a chapstick. This diversity makes it albeit a risky business. You never know why one's product fails to sell and another person's display box sells like hotcakes. Our counter cardboard display boxes are guaranteed to bring you increased sales disregarding anything that you may sell to a retailer.
We Understand You Better
Packagingblue.com have branding experts on its panel who understand how at times diversity can be dangerous. This is why we offer custom boxes tailored to the specific needs of business. We promise that from us, you will never get a food display box, which is better for an ornament or perfume . We know our gig, and we provide you exactly the kind of awesome box that you need for your awesome product.
We stand firm for with our commitment to provide you with the best quality material that ranges from cardboard counter display boxesto plain display counter boxes and much more.So, if you want to persuade your customers to purchase your items, it is time for you to consider ordering counter displays for your products. Packagingblue.com offers fully customised displays with sizes ranging from small and medium to as large as you require. Full-colour printing with added features such as embossing, foiling, spot/full UV and much more is offered at very reasonable pricing.
Why Get Customised Gable Boxes from PackagingBlue.Com?
Why our competitors can never provide as good packaging services as we do, it is because we have the kind of competitive edges that they do not have. Have a look at the most important reasons of why you should pick us and never look back:
Affordable Pricing – Our pricing is only very modest when compared to the quality of packaging that we offer .
Free Shipping – When we provide you packaging, we apply very reasonable costs for it, but when we ship your packs and boxes, it is entirely on us.
Professional Offset Printing – The standard of offset printing and packaging we offer is only highly professional.
Fast Turnaround Time – We do not only print and manufacture packaging boxes at affordable costs, but we also ship those products with the fastest turnaround time.
Customer & Sales Support – We have two teams to make sure that you enjoy the best customer support and post-sale support. This is not what every other packaging company does.
Ecofriendly Packaging – The materials that we use at PackagingBlue.Com are simply off par, and they are the most biodegradable packaging contents ever introduced to the people.
Free Sampling– We provide free samples and prototypes, and we begin mass production as soon as you are satisfied and grant us your approval.
Still got some questions in mind? No problem, if you want to learn more about our custom cosmetics packaging, please contact our 24/7 customer support team right now.
Other Display Packaging