Custom Quote Request Form
Product Packaging & Boxes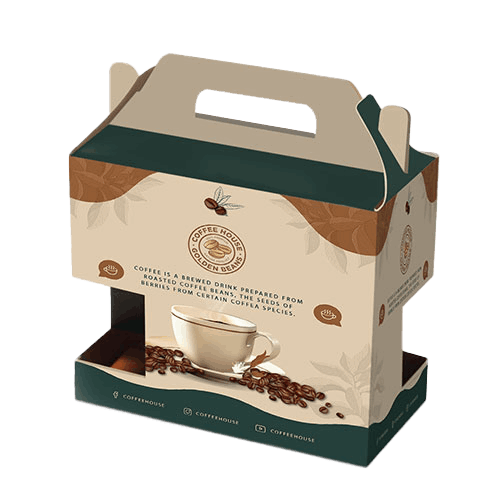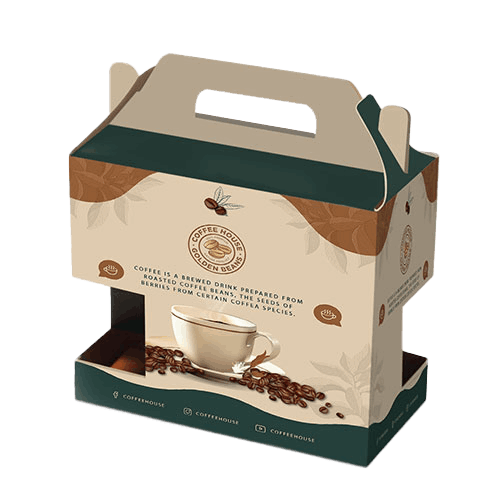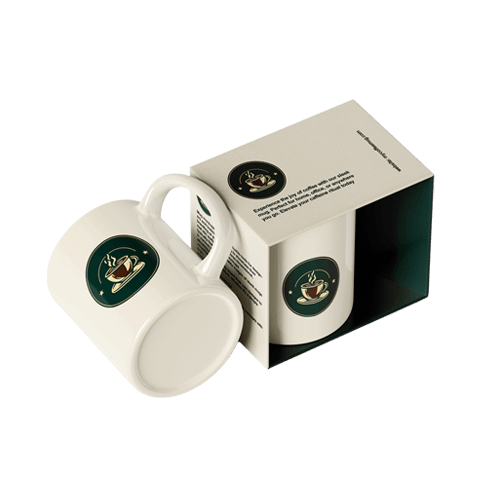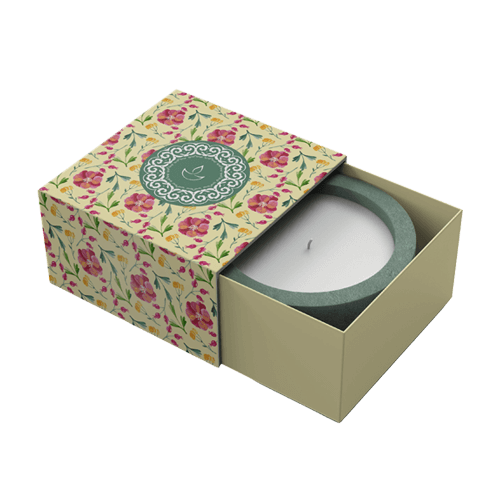 FAQ's
Specification
Description
Reviews
Q:
A:
Product boxes are containers used for packaging and transporting products. Typically made of cardboard, these boxes can be tailored to fit the specific product packaging requirements and can be printed with customised designs and logos.
Q:
What materials are used to manufacture product boxes and packaging?
A:
Common materials used for manufacturing product packaging include cardboard, corrugated cardboard, rigid fiberboard, and kraft cardstock. These materials offer different levels of durability, strength, and visual appeal, allowing for customization based on the product's needs and branding requirements. The choice of material depends on factors such as the product's weight, fragility, desired aesthetics, and environmental considerations.
Q:
Can I order custom-made product boxes?
A:
Yes, you can. This is an excellent opportunity to display your brand logo and designs, resulting in a unique and eye-catching appearance for your products that will increase product visibility and brand awareness. You have the option to select the box material, size, shape, colour, and printing techniques to achieve a personalised look that aligns with your branding and packaging needs.
Q:
How can I ensure the safety of my products that are packaged using product boxes?
A:
One effective means of ensuring the safety of your products inside product boxes is to include product inserts. These inserts not only help with organizing multiple products in a box but also ensure that your products are securely packaged and protected during shipping or storage. The types of insert options available include foam inserts, cardboard, and corrugated inserts. Collaborating with your account manager will help you determine the most suitable insert option for your specific products.
Q:
Can I add sleeves to my product packaging for extra protection?
A:
Yes, adding custom sleeve variants to your product boxes is a smart way of showcasing a product line that features multiple variants. Sleeves also offer additional protection while simultaneously enabling the display of diverse items and bolstering your product promotion efforts. Sleeves can be customised to your desired size and shape, and can even feature window cutouts.
Q:
Can product boxes be recycled?
A:
Definitely, product boxes can be crafted from recyclable or recycled cardstocks. It is advisable to consult with your local recycling guidelines or facilities. Some boxes may contain additional features such as coatings, laminations, or mixed material components that may impact their post-use recyclability. Should you have any such requirements, we kindly request that you notify your account manager so that we may develop an optimal solution.
Q:
Are there any additional fees for customising product boxes?
A:
We take great pride in providing customised product packaging solutions that are tailored to meet your specific needs at NO additional or hidden fees. When you collaborate with us, you have complete control over the size, shape, and finish of the box that best suits your requirements. Moreover, we offer pocket-friendly ways to enhance your boxes with premium features like foil stamping, embossing, spot UV coating, and an array of lamination options.
Q:
Can I order samples of product boxes before placing a large order?
A:
Certainly. You can order hard copy samples to ensure that you are satisfied with the design, quality, and fit of the boxes before proceeding with a large order. Please contact your account manager, who will be happy to assist you with your sample order. It is always prudent to confirm that you are receiving precisely what you want before committing to a substantial purchase.
Q:
Can I use product boxes for shipping fragile items?
A:
Yes, product boxes that are specifically made of corrugated material can be used for shipping fragile items. To ensure maximum protection during transit, it is advisable to include custom-designed inserts and suitable cushioning materials within the box. It is also recommended to label the box as fragile to alert handlers to exercise caution when handling it. If you need corrugated shipping cartons for your existing cardboard packaging, we can produce them for you also.
Q:
Are there any special storage requirements for product boxes?
A:
We recommend that you store your product boxes in a cool, dry environment. Avoid exposing them to excessive heat or direct sunlight to prevent colour fading or discolouration of the printed design. When stacking your boxes, please make sure that they are supported correctly to prevent crushing or any deformation. It is crucial to keep your product packaging away from areas that are prone to high humidity and water exposure, spills, dust, or dirt to help maintain their visual appeal. By following these general storage practices, you can help ensure your boxes remain in good condition until they are ready to be used for product packaging purposes.
Material
White: SBS (C1S), SBS (C2S), Uncoated Stock, Textured Stock
Metalized Card: Silver, Gold, Holographic
Brown: Natural Brown Kraft Card Stock
White Front Coloured Back: CCNB (Grey Back), CCKB (Kraft Back)
Shipping Boxes: White or Brown Corrugated Stock or Forte
Rigid: Paper + Grey Board
Material Thickness
Cardstock Thickness: 300 gsm, 350 gsm, 450 gsm, 600 gsm, Custom
Corrugated Stock: 3-ply corrugated
Rigid Stock Thickness: 700 gsm, 1200 gsm, Custom
Finishing Types
Lamination: Gloss, Matte, Sandy Matte, Soft Touch, Linen
Coating: Gloss AQ, Satin, Varnish, Spot UV, Flood UV
Features
Foil Stamping
Embossing
Debossing
Die Cutting
Metallic Inks
Custom Size
Other Options
Window Cutouts
Ribbons and Handles
Hang Tab
Scoring and Gluing
Custom Perforation
Magnetic Locks
Velcro
SKU#
RP-023
Basics of Marketing through Product Packaging
Marketing through product packaging is an essential aspect of branding and promoting a product. It aims to influence the consumer's perception of the product and, ultimately, their purchasing decision. By strategically designing packaging, businesses can effectively communicate the benefits and features of the product and create a strong brand identity. The packaging design should consider the target audience, the competition, and the product's unique selling points. It should also be visually appealing, informative, and easy to understand. Successful packaging can increase sales, build brand loyalty, and differentiate the product from its competitors.
If you are looking to improve your product's marketability, then it is crucial to understand the basics of marketing through product packaging. By creating packaging that reflects your brand's values and resonates with your target market, you can enhance your product's appeal and increase its chances of success in the marketplace. In short, product packaging serves as a powerful communication tool, vital not only for protecting the product but also for conveying a company's brand identity and the benefits of its products and influencing potential customers' purchase decisions.
Choosing the Best Product Packaging Type
In order to design the right type of packaging for your products, it is important to understand the three common types of product packaging that are currently being used in the marketplace:
Primary Packaging: This is the first layer of packaging that directly encloses the product. For example, a soda can or a toothpaste tube. It is often the packaging that a consumer directly interacts with.
Secondary Packaging: It groups one or several primary packages for display and transportation—for instance, a six-pack soda carrier or a display box that contains toothpaste tubes.
Tertiary Packaging: The exterior packaging facilitates the transportation, warehouse storage, and bulk management of secondary packaging. Common examples of this type of packaging are shipping boxes and crates.
Different types of product packaging serve different purposes based on the specific needs and characteristics of the product. Choosing the right packaging depends on factors like the product's nature, the brand's image, the desired customer experience, the distribution method, and environmental concerns. The following product packaging types are common and considered to be effective for various reasons:
Folding Cartons: These are the most common type of paperboard packaging. Folding cartons are used for various products, from food items to cosmetics.  Folding cartons are lightweight yet sturdy and can be printed quickly, making them ideal for many different product types.
Corrugated Boxes: Known for their strength and durability, corrugated boxes are often used for shipping and packaging heavier items. These boxes provide excellent protection and can be customised for various sizes, making them a versatile choice for many products.
Sleeves: Paperboard sleeves are often used with other packaging materials. For instance, a paperboard sleeve is used over a tray of food or to bundle multiple product units together.
Rigid Packaging: These sturdy boxes are used for luxury products due to their premium feel and high level of protection. Rigid Boxes can be customised with foiling, satin fabric, leather finish, and magnetic closures. 
Eco-friendly Packaging: With growing awareness of environmental issues, eco-friendly packaging made from recycled or easily compostable materials is becoming increasingly popular. Kraft packaging is a well know example of eco-friendly packaging that can be pleasing to environmentally conscious consumers.
Labeling: Product labels are pasted directly to the primary packaging or boxes. Labels can include relevant information, such as the brand's logo, design elements, list of ingredients or materials, instructions for use, manufacturing details, and warnings or precautions.
Hang Tags: Tags are attached to the product with a string. They are commonly used for clothing, bottles, and other items where a label may not be suitable for direct application. Hang tags often feature the brand logo, product sizing information, price, and care instructions.  Hang tags can be manufactured in various shapes and sizes. Common examples are bottle neck hang tags, keg collars, and growler tags.
Mylar Bags: This type of product packaging includes stand-up pouches, flat pouches, and gusset bags. These bags are lightweight and reusable, making them cost-effective. Mylar bags are especially popular in the food and agriculture industries. These bags are often used to package small food items, like dried fruit or nuts.
Windowed Boxes: These boxes are made of paperboard and have clear plastic windows that allow customers to view the contents easily. Window boxes are often used for bakery items, gift sets, or any other product that can benefit from being partially visible.
Trays: Cardboard trays are used extensively in food packaging. They are suitable for ready meals and are used with a plastic or film cover and often in combination with a product sleeve.
When making decisions about packaging, it's crucial to consider both the cost-effectiveness and environmental impact. Nevertheless, it's equally important to ensure that the packaging aligns with your product requirements, brand values, and customer expectations. By taking all of these factors into account, you can choose the ideal packaging solution that strikes the perfect balance between practicality and brand appeal.
Other Retail Packaging