Custom Quote Request Form
Book Style Boxes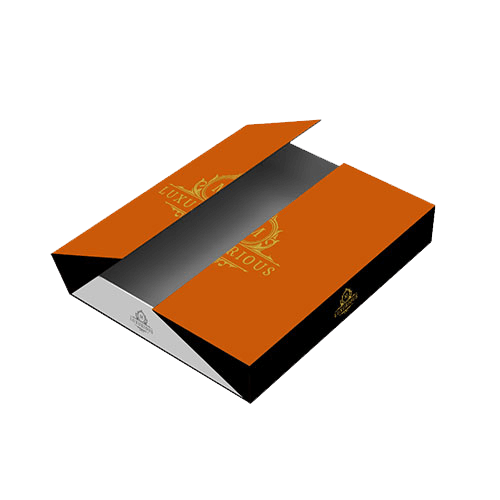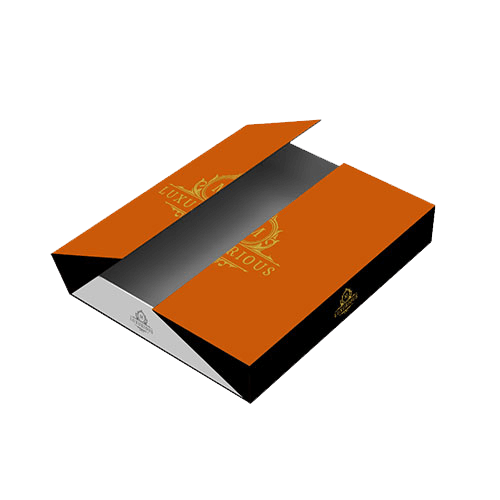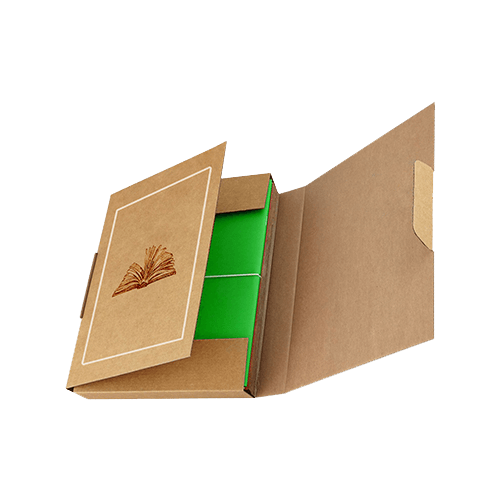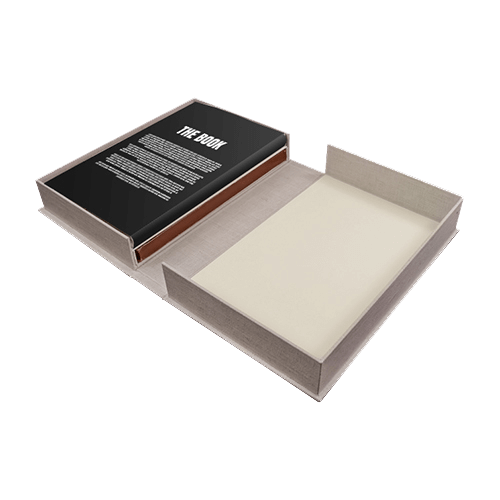 FAQ's
Specification
Description
Reviews
Q:
What are book style boxes?
A:
Book style boxes are designed to open like a book and provide an elegant way to package a number of products such as books, jewelry, and electronics.
Q:
What type of material is used for manufacturing custom book boxes?
A:
Premium quality cardboard is used for manufacturing book boxes. The thickness of the cardboard varies and can be adjusted to fit your specific requirements.
Q:
Do book style boxes require any assembly?
A:
Branded book style boxes are shipped assembled and ready to use.
Q:
Can book style boxes have a window cut-out?
A:
Yes, a window cut-out can be incorporated into the design of custom book style boxes. In addition, a clear PVC sheet can also be added on to the window cut-out area for added product protection.
Material
White: SBS (C1S), SBS (C2S), Uncoated Stock, Textured Stock
Metalized Card: Silver, Gold, Holographic
Brown: Natural Brown Kraft Card Stock
White Front Coloured Back: CCNB (Grey Back), CCKB (Kraft Back)
Rigid: Paper + Grey Board
Material Thickness
Cardstock Thickness: 300 gsm, 350 gsm, 450 gsm, 600 gsm, Custom
Rigid Stock Thickness: 700 gsm, 1200 gsm, Custom
Finishing Types
Lamination: Gloss, Matte, Sandy Matte, Soft Touch, Linen
Coating: Gloss AQ, Satin, Varnish, Spot UV, Flood UV
Features
Foil Stamping
Embossing
Debossing
Die Cutting
Metallic Inks
Custom Size
Other Options
Window Cutouts
Ribbons and Handles
Foam Inserts
Scoring and Gluing
Custom Perforation
Magnetic Locks
Velcro
SKU#
RP-006
Custom Printed Book Style Packaging & Boxes
Gone are the days when people could be found reading books during a commute, on a bus stop, in the office or at home; now the latest digital devices have taken their place. However, there still exist the diehard fans of printed books. The age of paper books will take a long time to completely fade away. Even those who have delved deeper into the world of LED screens cannot claim that they do not have paperback books at their home or that they never read such a book in past year. The book publishers have got choosier than ever, but they are still publishing books and this means that they still need custom book boxes.
Why Get Custom Book Boxes?
You need custom book boxes if you are a book publisher, retailer or librarian. Why? Because paperback books, as well as hardback books, have those cover and pack page corners which are vulnerable to a lot of outside stimuli; moist, bookworms and impact are to mention a few. Dirt is also a problem which does not only affect the corners or the covers, but also the plain and spotless whiteness of the pages. This issue can only be resolved with custom book boxes which protect the books from dirt, moist and other threats. Also, it is not very easy for the customers to pick a certain book out of hundreds of them. To resolve this issue, you need custom book boxes with details and image of books on them. This will help a person coming to a bookshop or a library to choose the book off the bat.
What is in a Personalised Book Box?
A personalised book box is better than premade book box. The reason is pretty simple; it is made on demand, and it bears a lot of features that a premade box does not have. First of all, a personalised book box bears the image of the book on it; this helps a prospect choose the book and buy it. Secondly, it bears the name of the publisher or library on it. Thirdly, it may contain instructions pertaining to the proper treatment of a book. And fourthly, it may have custom colours, design, finish and shape.
Speaking of the customizations mentioned in the last point, it is important to mention their detail. As far as materials are concerned, PackagingBlue.Com offers a wide array of choices. You can choose from corrugated cardboard, Bux Board, Kraft, and Cardstock etc. We offer two colour models to choose from CMYK and Pantone.  As far as design is concerned, you can either go with the ready-made models that we have or fashion your own style. We offer you different design variations such as die cut window pane, sleeve box style, a box with Velcro opening, reverse tuck, straight tuck and auto-bottom etc.
In terms of finish, we have many options on the table. We offer you gold and silver foil finish, gloss and matte finish, perforation, embossing, raised ink and debossing etc.
Why Get Customised Book Boxes from PackagingBlue.Com?
PackagingBlue.Com has been offering customised book boxes to a lot of book publishers and libraries. We are the best option because we love books and our experts know how to preserve the books. At PackagingBlue.Com we have highly qualified packaging experts and engineers to take care of even the biggest orders. We have dedicated customer support team to answer your queries, address your concerns, deal with your objections and provide you pre-sale and post-sale assistance.
Apart from our customer support team, we have sales experts to talk to you, listen to your expectations from our custom book packaging services and see to the delivery of the exact type of boxes that you demanded. It is because of their efficiency that we deliver any order within 3 to 4 business days. Apart from these experts, we have a quality assurance team, whose sole job is to assure that from number of boxes to the material, design, colour, and shape etc. everything is exactly what you asked for.
Also, we abide by a green environment policy.The materials that we use are 100% eco-friendly and biodegradable. These materials are free of any harm to children or any cruelty to animals.
Still got some questions in mind? No problem, if you want to learn more about our custom book packaging, please contact our 24/7 customer support team right now.
In addition to above information, books are a man's best friend; you should never spare them. Although, the technology has shaped and changed the reading landscape to an astonishing extent and the revolution continues. As the benefits behind the advent of the Internet unfold, the development of digital media and e-books is in full swing. Despite this, there are a significant number of people who still love to study and collect books in their physical form as it is still a fascinating learning medium. PackagingBlue.com provides solutions to confine and contain these books. As our products are used to store and keep physical books, some people go overboard and use our products to save their favorite magazines and newspapers as well as other publications.
Other Custom Packaging