Custom Quote Request Form
Donut Packaging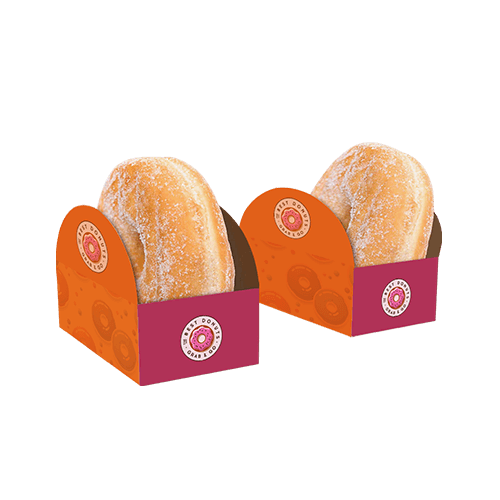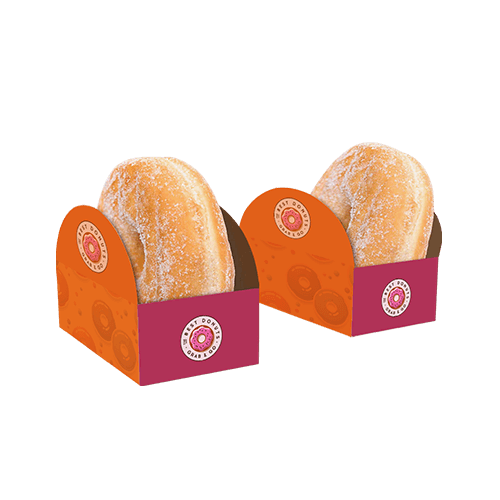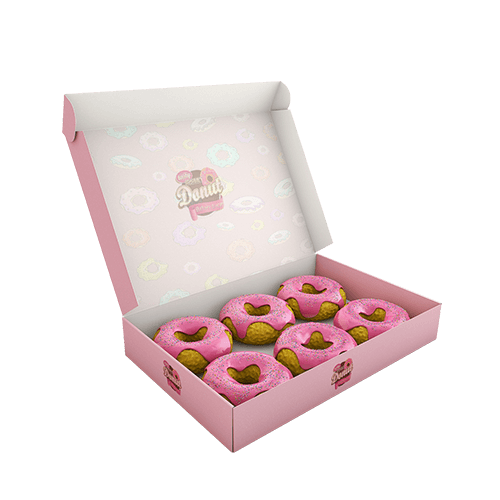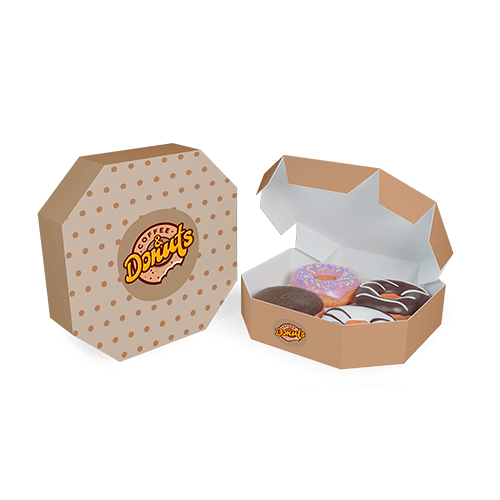 Specification
Description
Reviews
Material
White: SBS (C1S), SBS (C2S), Uncoated Stock, Textured Stock
White Front Coloured Back: CCNB (Grey Back), CCKB (Kraft Back)
Material Thickness
Cardstock Thickness: 300 gsm, 350 gsm, 450 gsm, Custom
Finishing Types
Lamination: Gloss, Matte, Sandy Matte, Soft Touch, Linen
Coating: Gloss AQ, Satin, Varnish, Spot UV, Flood UV
Features
Foil Stamping
Embossing
Debossing
Die Cutting
Metallic Inks
Custom Size
Other Options
Window Cutouts
Scoring and Gluing
SKU#
FP-011
Happiness in a Box: Unique Donut Packaging Ideas
Donut packaging plays a crucial role in ensuring donuts' freshness, quality, and visual appeal while also serving as a marketing tool for bakeries. The creation of effective donut packaging involves using various high-quality materials and visual elements to create an attractive and functional package that protects the donuts and captures the essence of the brand. Donut boxes and packaging come in various styles, catering to different preferences and needs:
Classic Window Boxes: These boxes feature a transparent window that allows customers to see the donuts inside. The window is often made of clear plastic or cellophane and is usually placed on the top or side of the box. Window cut-out packagingis popular because it showcases the donuts, helping to entice customers and maintain freshness.
Slide and Match Boxes: These boxes have a tray that slides in and out of an outer sleeve. This design provides a unique unboxing experience for customers and can create a sense of luxury or exclusivity. Slide-and-match boxescan also be made with or without a window to display the donuts.
Gable Boxes: Gable boxeshave a distinct shape, with a triangular top that forms a handle for easy carrying. These boxes are a popular choice for takeaway or gifting purposes, as they are easily transported and have a visually appealing design.
Bakery Bags: Bakery bagsmade from paper or plastic provide a casual, budget-friendly option for packaging donuts. These bags can be customised with branding and may include a transparent window to showcase the donuts. They are best suited for single donuts or small quantities.
Individual Donut Boxes: Individual donut boxes are designed to hold one donut, making them perfect for gifting or customers wanting to enjoy a single treat. These boxes can be made from various materials and customised with branding and designs.
Fence Partitions: Donut boxes include fence partitionsdesigned to hold each donut securely in place, similar to cupcake boxes. This style helps prevent the donuts from moving or getting damaged during transport, ensuring they reach the customer in perfect condition.
Tiered Boxes: Tiered display boxeshave multiple layers or trays, making them ideal for displaying and transporting more significant quantities of donuts. These boxes can be designed with a removable lid or a hinged opening for easy access.
Custom-Shaped Boxes: Creating packaging in the shape of donuts, your brand's logo, or other unique designs can make your products stand out and create a memorable customer experience. Custom packagingcan be made from various materials, such as paperboard, cardboard, or corrugated board.
Selecting the right packaging style for your donut boxes depends on your target audience, budget, and branding goals. Consider factors like functionality, visual appeal, and sustainability when choosing the perfect packaging for your donuts. Critical aspects of to keep in mind when designing donut packaging include:
Materials: Donut packaging materials should be food-safe, durable, and eco-friendly. Common materials include paperboard, cardboard, plastic, and, increasingly, sustainable and biodegradable alternatives.
Design: The design of donut packaging should consider the target audience, brand identity, and current trends. It uses eye-catching colours, patterns, illustrations, and typography to create a memorable and appealing package.
Functionality: Effective donut packaging should be easy to open and close, provide adequate protection against damage and contamination, and maintain the freshness of the product. It may involve using airtight seals, compartments for individual donuts, or materials that help regulate temperature and humidity.
Customization: Personalised and customisable donut packaging can help brands stand out and cater to specific customer needs. It involves creating unique packaging for special occasions, limited-edition designs, or even incorporating customer names or messages.
Innovation: As technology and design trends evolve, donut boxes constantly adapt to provide new and exciting customer experiences.
Combining these aspects, your custom-printed donut boxes can create a memorable and enjoyable customer experience while helping your brand differentiate itself in a highly competitive market.
Other Food Packaging