Custom Quote Request Form
Mascara Packaging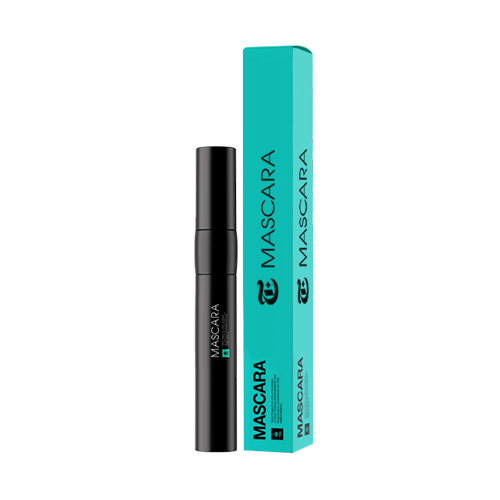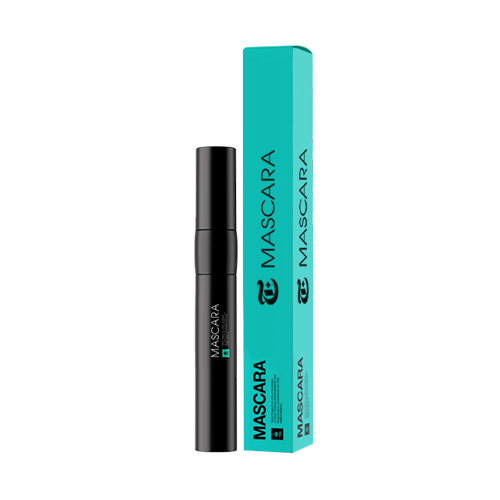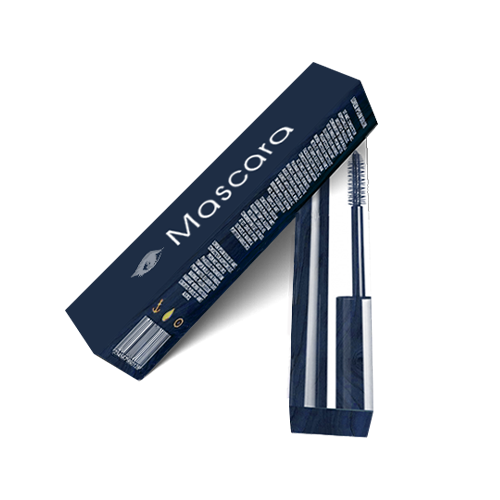 FAQ's
Specification
Description
Reviews
Q:
What packaging options are available for mascara products?
A:
Mascara packaging is typically manufactured using straight tuck or reverse tuck boxes printed with branded logos and custom designs. For a more luxurious feel, high-end rigid setup boxes are also an option.
Q:
Is it possible to add see-through windows on branded mascara packaging?
A:
Yes, see-through windows can be incorporated into the design of custom printed mascara packaging. Clear PVC sheets can also be added to these windows in order to provide added protection.
Q:
Are custom printed inserts available for mascara packaging?
A:
Custom inserts can be designed specifically to fit the size and shape of your mascara products. These inserts can also be printed in full-colour to reflect your branding requirements.
Material
White: SBS (C1S), SBS (C2S), Uncoated Stock, Textured Stock
Metalized Card: Silver, Gold, Holographic
Brown: Natural Brown Kraft Card Stock
Material Thickness
Cardstock Thickness: 300 gsm, 350 gsm, 450 gsm, Custom
Finishing Types
Lamination: Gloss, Matte, Sandy Matte, Soft Touch, Linen
Coating: Gloss AQ, Satin, Varnish, Spot UV, Flood UV
Features
Foil Stamping
Embossing
Debossing
Die Cutting
Metallic Inks
Custom Size
Other Options
Window Cutouts
Scoring and Gluing
Custom Perforation
SKU#
CS-011
Custom Printed Mascara Packaging & Boxes
A mascara liner is a very important makeup item and because of its thin and compact size, it can be easily kept even in the smallest pouch: just like lipstick. The mascara effect and its compact size make it an EDC item for women: hence this maddening demand for the mascara. This is why mascara liner manufacturers are in constant need for high quality and affordable custom mascara boxes
Why Get Custom Mascara Boxes?
Offset printed and highly customised mascara boxes are always in demand because of the branding value they offer to the mascara liner manufacturers. The reason for getting custom boxes is very obvious. Firstly the packaging must be just as catchy and compelling as the product inside it, secondly, one always need some good quality custom boxes to preserve and protect the brand and lastly, one needs to extend brand awareness in order to enhance the recognition of the brand and improve its image. A unique and highly appealing packaging would have more chances to sell among hundreds of other mascara boxes on the shelves.
What is in a Personalised Mascara Box?
A personalised mascara box extends the image of the brand by its impressive design and novel shape. To achieve this you use personalised boxes to make a sales pitch to the prospects and this you make possible by next level and intense personalization. What kind of personalization is it? Well, from scratch to finish you get to choose how your mascara box appears. At PackagingBlue.Com we offer diverse personalization features to our respectable clients.
Speaking of these features, we must mention that from material to finish you can get whatever you want to make the maximum sales appeal. For example, personalised mascara boxes are made of corrugated cardboard, Kraft, Bux Board and CardStock materials. You can choose whichever material you like.
Likewise, there is a wide range of finishing options. You can get a die cut window pane, gold/ silver foil, embossing, debossing, PVC sheet, raised ink, aqueous coating (to make packaging waterproof) and you can choose from colour models. Being a top-notch custom box printing company, we offer two options: CMYK model and Pantone colours. Last, but not the least, you may also decide as to whether your box will have a glossy finish or a matte finish.
Why Get Customised Mascara Boxes from PackagingBlue.Com?
PackagingBlue.Com is your silver lining and this is why you should get your custom mascara boxes from no other company but from PackagingBlue.Com. What makes us different from other businesses is our customer-friendly approach. We offer our impeccable printing services at very competitive rates and we ship without any shipping or hidden charges.
But this is not all of it. Our work ethics are geared towards perfection and creativity in whatever we do. We have an entire sales team to listen to your aspirations and your expectations and then deliver up to the mark. Then we have a customer support team to ensure a post-sale support to see if you have any concerns or issues to be addressed. Our printing press works 24/7 to deliver all the orders before the deadline exceeds, and our packaging experts and quality assurance team make it possible to deliver exactly what our clients expect from us.
Still got some questions in mind? No problem, if you want to learn more about our custom cosmetics packaging, please contact our 24/7 customer support team right now.
Other Cosmetics Packaging