Custom Quote Request Form
Cereal Packaging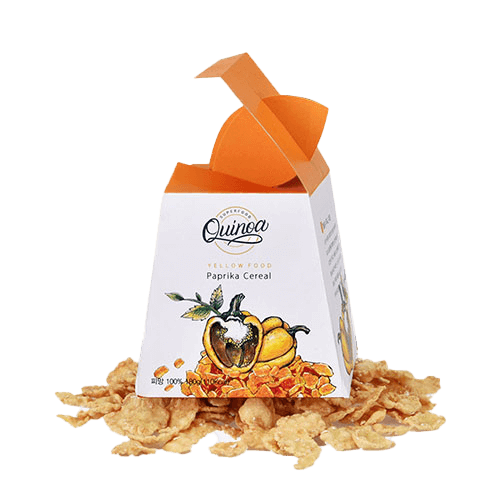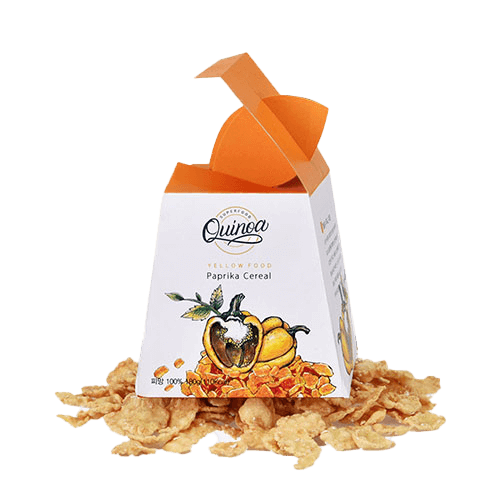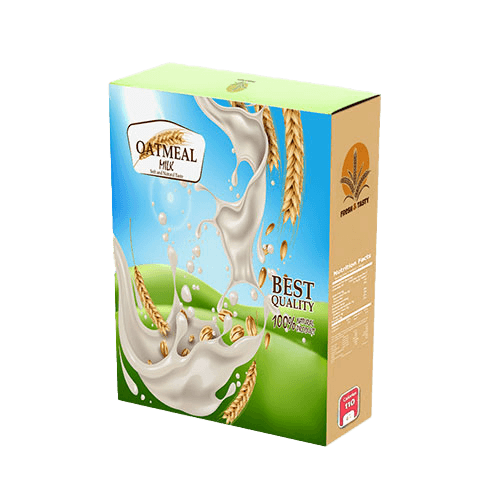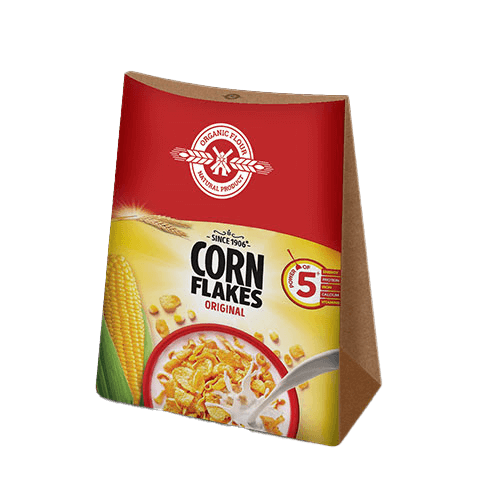 FAQ's
Specification
Description
Reviews
Q:
What are the usual materials that are used in the production of cereal packaging?
A:
Cereal packaging is typically crafted from cardboard based materials that offer a balance of lightweight construction and robust protection for the contents within. You might also consider kraft cardstock or white cardstock for your packaging needs. Regardless of the materials used, cereal boxes are designed to keep the cereal safe and fresh until your customers are ready to enjoy it.
Q:
Do you offer different packaging sizes to accommodate various cereal quantities?
A:
We offer complete customization of box dimensions to perfectly meet your unique packaging requirements.
Q:
Do you offer eco-friendly or sustainable packaging options?
A:
Yes, we are committed to offering eco-friendly options. These include using recycled as well as recyclable cardboard materials. Additionally, we can also offer FDA-approved cardstocks if your project requires it.
Q:
Can I purchase custom-designed cardboard cereal packaging?
A:
We specialize in manufacturing custom-designed cardboard based cereal packaging. You can provide your artwork or work closely with our design team to bring your unique branding vision to life.
Q:
What factors influence the pricing of custom cereal packaging?
A:
There are several factors that will influence the final pricing. The dimensions of the boxes, the intricacy of the design, and any special finishes or features that may be requested will all contribute to the overall cost. Moreover, ordering higher quantity volumes will typically result in a lower per-unit expense. If budgetary constraints are a concern, rest assured that our team of packaging specialists can collaborate with you to develop a solution that satisfies your specific requirements while delivering optimal value.
Q:
Can you print high-resolution images and intricate details on cereal packaging?
A:
Yes, we can reproduce even the most intricate artwork and fine text with precision and clarity. Our skilled team of experts is readily available to aid in any design-related obstacles, ensuring that your product images, graphics, and illustrations are visually appealing and engaging for your consumers.
Q:
Can I request packaging material samples to assess quality?
A:
We will be happy to send you samples of our packaging materials. These samples can help you in evaluating the quality, thickness, and printability of the materials.
Q:
Can I order limited-edition or seasonal designs for my cereal packaging?
A:
Yes, you can order limited-edition or seasonal designs for your cereal boxes. Whether it is a holiday theme or a special promotion, you can furnish us with your artwork, or we can craft custom designs that meet your unique specifications.
Q:
Do you offer expedited production plans for special events?
A:
Yes, our team is well-prepared to work closely with you to accommodate tight deadlines and ensure that your cereal packaging is manufactured within the stipulated timeframe. Kindly share your specific requirements with us, and we will be happy to discuss available expedited production options.
Q:
Can I add customizations to my cereal packaging?
A:
Absolutely, we offer a wide range of customization options for cereal boxes to make your packaging unique. You can select custom colour printing, allowing you to choose specific colours that align with your branding or design preferences. In addition, we also provide both matte and glossy finish options to achieve the exact look and feel you desire for your cereal packaging. Moreover, our customization options extend to special finishes such as embossing, foiling, and spot UV coating. These options can help add texture and a touch of luxury to your cereal packaging design.
Material
White: Uncoated Stock, Textured Stock
Brown: Natural Brown Kraft Card Stock
White Front Coloured Back: CCNB (Grey Back), CCKB (Kraft Back)
Material Thickness
Cardstock Thickness: 300 gsm, 350 gsm, 450 gsm, Custom
Finishing Types
Lamination: Gloss, Matte, Sandy Matte, Soft Touch, Linen
Coating: Gloss AQ, Satin, Varnish, Spot UV, Flood UV
Features
Foil Stamping
Embossing
Debossing
Die Cutting
Metallic Inks
Custom Size
Other Options
Window Cutouts
Scoring and Gluing
Self-Adhesive Tape
SKU#
FP-005
Types of Cereal Packaging
There are several types of cereal packaging, including:
Boxed packaging: Cereal is packaged in a cardboard box and is typically resealable.
Bag packaging: Cereal is packaged in a plastic or paper bag and may or may not be resealable.
Stand-up pouch packaging: Cereal is packaged in a stand-up pouch made of plastic or paper. These pouches are typically resealable.
Canister packaging: Cereal is packaged in a canister typically made of thick paperboard, metal or plastic. These canisters are typically not resealable.
Flexible packaging: Some cereal manufacturers use flexible packaging that is formed into the shape of the cereal. This packaging can be made of plastic, aluminum, and other materials, which can be resealable or not.
In addition to the packaging mentioned above, there are various designs, styles, and shapes of cereal packaging to capture the customer's attention and make them more convenient to use.
The essential elements of designing cereal packaging include:
Branding: The packaging should prominently feature the cereal brand name and logo.
Product name: The packaging should display the name of the cereal product.
Product photography: The packaging should feature high-quality, delicious images of the cereal product.
Nutritional information: The packaging should include information about the nutritional content of the cereal, such as the amount of calories, fat, and sugar per serving.
Ingredient list: The packaging should list all ingredients used in the cereal.
Serving size: The packaging should indicate the suggested serving size of the cereal.
Call to action: The packaging should encourage consumers to purchase the cereal by including a tagline or promotional offer.
Barcode and other legal information such as manufacturing and expiry dates.
Size and shape of packaging: it should be appropriate for the type and quantity of cereal it contains and easy for the customer to carry or store.
Attention grabber: The package should be designed to grab the consumers' attention from the shelf.
Other Food Packaging