Custom Quote Request Form
Subscription Mailers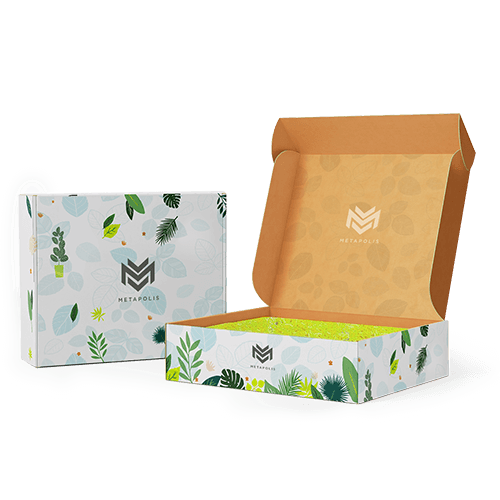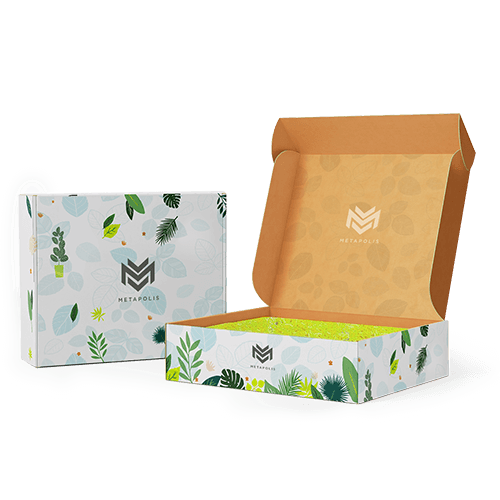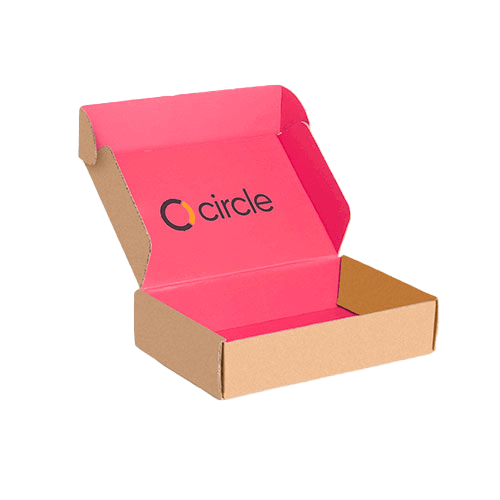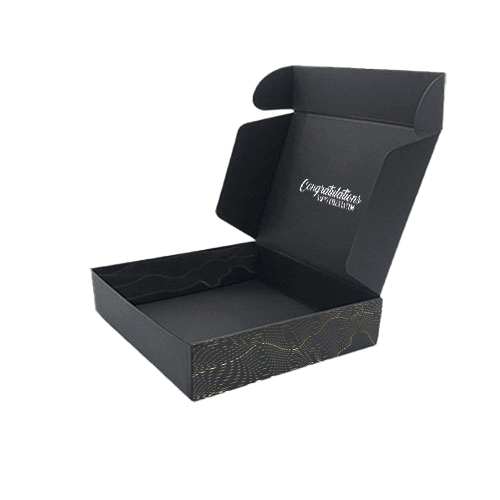 FAQ's
Specification
Description
Reviews
Q:
What box styles are typically used for subscription services?
A:
One piece mailer boxes, also simply referred to as 'mailer boxes' are typically used for subscription boxes. When made with corrugated stock, these boxes can be used for shipping. The double walls and dust flaps make mailer boxes stronger and more resistant to damage compared to other types of shipping boxes. To further secure the product, custom inserts can be utilized to keep the items safe during transit.
Q:
What are the key features of a corrugated subscription box?
A:
A mailer subscription box is a collapsible, paperboard packaging solution that is simple to assemble using interlocking tabs and thus eliminating the need for glue or adhesives. These boxes can be shipped and stored flat, which helps to reduce shipping and storage costs. Additionally, these boxes can be printed in full colour on both the outside and inside for an eye-catching appearance.
Q:
Which other types of cardboard can be utilized for the production of mailer boxes?
A:
While various types of cardboard can be utilized to create subscription mailer boxes, they are not considered suitable for direct shipping purpose. Stock options include:
SBS Board - a durable and moisture-resistant type of paperboard that is strong and resistant to bending
Chipboard - a cost-effective option made from recycled paper pulp
Kraft Paperboard - a strong, environmentally friendly material made from recycled paper
Rigid Stock – a strong and durable material suited for high end products
The choice of the cardboard material will depend on factors such as the desired level of protection, cost, environmental impact, and whether the boxes will also need to be utilized as primary packaging during the shipping process.
Q:
A:
The folding flaps located on either side of the center portion of the top lid are known as dust flaps. They provide additional protection against dust when tucked in along the sidewalls. These flaps also add additional vertical strength to the boxes.
Q:
What are 'cherry flap' or 'cherry lock' boxes?
A:
Generally, the fold over portion of the top lid of a mailer box has two small locking tabs. These tabs function as a locking mechanism of the top lid when inserted in between the side walls. These tabs are often referred to as cherry flaps or cherry locks and thus boxes with these flaps are known as 'cherry flap' boxes or 'cherry lock' boxes.
Q:
What are 'roll end tuck front' boxes?
A:
Mailer boxes equipped with both cherry flaps and dust flaps are commonly referred to as 'roll end tuck front' boxes.
Q:
What are 'roll end tuck top' boxes?
A:
Generally, mailer boxes without cherry flaps are commonly referred to as 'roll end tuck top' boxes to signify that the fold over portion of the top lid will have to be inserted on the inside of the front box panel to close the box.
Q:
Is there a minimum order quantity for subscription mailer boxes?
A:
No, there is no minimum order requirement for mailer boxes. You can order as few or as many boxes as needed. You can even order just a few boxes to try them out before making a larger order. Keep in mind that ordering in bulk can result in lower unit costs, as there are initial setup costs involved in printing. Your account representative can assist you in finding the most cost-effective solution for your project.
Q:
Is a proof file sent before the final printing process?
A:
A proof PDF file will be sent to you via email before the printing process begins. It is crucial to thoroughly review the proof for accuracy, including checking the text and the placement of the artwork. The colours in the final print output may vary from what is displayed on a screen as the artwork is printed using the CMYK or Pantone values in the design file. Hard copy proofs can also be obtained for an additional fee to preview the exact print result before finalizing a larger order.
Material
White: SBS (C1S), SBS (C2S), Uncoated Stock, Textured Stock
Brown: Natural Brown Kraft Card Stock
Shipping Boxes: White or Brown Corrugated Stock or Forte
Rigid: Paper + Grey Board
Material Thickness
Cardstock Thickness: 300 gsm, 350 gsm, 450 gsm, 600 gsm, Custom
Corrugated Stock: 3-ply corrugated
Rigid Stock Thickness: 700 gsm, 1200 gsm, Custom
Finishing Types
Lamination: Gloss, Matte, Sandy Matte, Soft Touch, Linen
Coating: Gloss AQ, Satin, Varnish, Spot UV, Flood UV
Features
Foil Stamping
Embossing
Debossing
Die Cutting
Metallic Inks
Custom Size
Other Options
Window Cutouts
Ribbons
Scoring and Gluing
Magnet Locks
Magnetic Locks
Velcro
SKU#
CP-013
Future of Subscription Boxes : Trends and Opportunities
Subscription boxes, which are packages of products that are delivered to customers on a recurring basis, have become more popular in recent years and are expected to continue to grow in the coming years. Some trends and opportunities in the subscription box market include:
Overall, the future of subscription boxes looks bright as more consumers seek out convenience, personalization, and sustainability in their product choices.
Other Corrugated Packaging