Custom Quote Request Form
Soap Packaging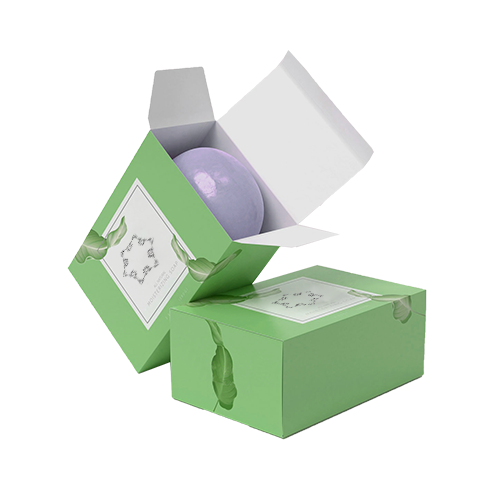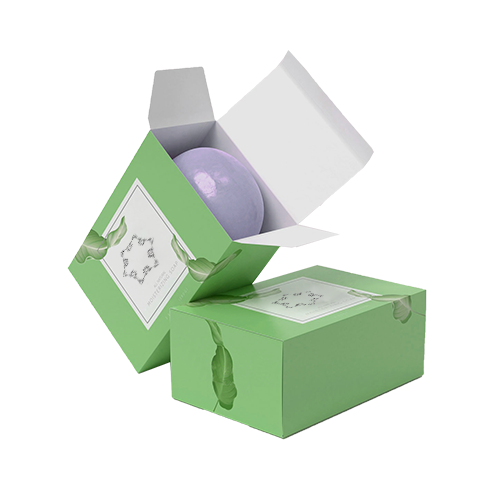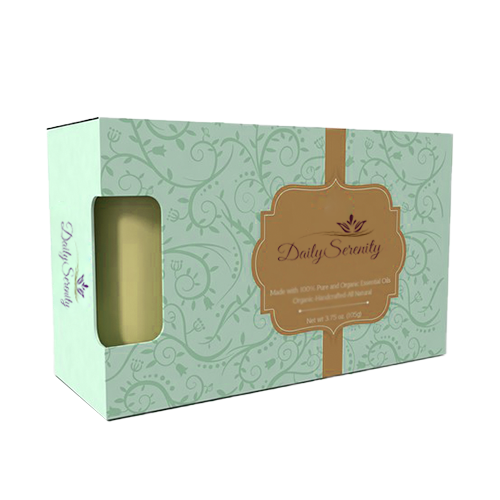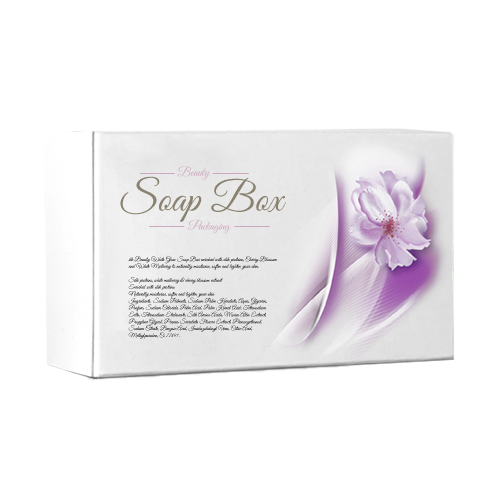 FAQ's
Specifications
Description
Reviews
Q:
What types of branded soap packaging options are available?
A:
Soap packaging typically includes custom printed tuck boxes, sleeves, and cardboard drawer boxes. These types of boxes can be produced in any custom shape and size. In addition, logo embossing, foil stamping, and a wide variety of other finishing options are also available.
Q:
What stocks options are available for producing custom soap packaging?
A:
Soap packaging is generally manufactured using coated cardstocks in various thicknesses. In addition, recyclable textured and kraft cardstocks can also be utilized to meet your specific requirements.
Q:
What is the purpose of adding a window cut-out on soap packaging?
A:
It may be a good idea to incorporate a window cut-out to your soap packaging design in order to allow customers to see and smell the enclosed soap products without damaging the packaging. The window cut-out can be placed on any box panel and can be customised to any shape and size to fit your specific requirements.
Material
White: SBS (C1S), SBS (C2S), Uncoated Stock, Textured Stock
Brown: Natural Brown Kraft Card Stock
White Front Coloured Back: CCNB (Grey Back), CCKB (Kraft Back)
Material Thickness
Cardstock Thickness: 300 gsm, 350 gsm, 450 gsm, 600 gsm, Custom
Finishing Types
Lamination: Gloss, Matte, Sandy Matte, Soft Touch, Linen
Coating: Gloss AQ, Satin, Varnish, Spot UV, Flood UV
Features
Foil Stamping
Embossing
Debossing
Die Cutting
Metallic Inks
Custom Size
Other Options
Window Cutouts
Scoring and Gluing
Custom Perforation
SKU#
Choosing the Right Type of Soap Packaging: A Guide for Soap Manufacturers
Soap packaging includes enclosing soap bars, liquid soap, or bath bombs in various forms of protective material to protect them from physical damage, moisture, and other external factors. Soap packaging is essential to maintaining the quality and extending the shelf life of the soap. Various types of soap packaging options are available to cater to different preferences, branding requirements, and environmental concerns. Popular types of soap packaging options include:
Cardboard Boxes: Versatile, recyclable, and easy to customize, cardboard boxes are a popular choice for soap packaging. They provide a canvas for unique designs, logos, and product information.
Paper Wrappers: Often used for artisanal soaps, paper wrappers, commonly called paper sleeves, provide a simple and cost-effective packaging option. They can be made from recycled paper or other sustainable materials and customised with stamps or labels.
Product Sleeves: A product sleeve is a type of soap packaging that uses a thin, usually rectangular-shaped material to wrap around the soap, exposing the ends of the soap. This packaging style offers a unique presentation, functionality, and numerous customization options.
Shrink Wrap: Typically made from plastic, shrink wrap offers a tight seal that helps protect the soap from moisture and external contaminants. This type of packaging is often used for mass-produced soaps.
Cloth Bags: Reusable and eco-friendly, cloth bags can make the soap look rustic or luxurious. They can be customised with screen printing or embroidery and are often used for handmade or organic soaps.
Plastic Tubes or Containers: Commonly used for liquid or cream soaps, plastic tubes, and containers provide a convenient, spill-proof option. They can be customised with labels, colours, and various closure options.
Compostable Packaging: Made from biodegradable materials such as cornstarch, this eco-friendly option breaks down naturally over time, reducing waste and environmental impact.
Kraft or Bamboo Boxes: These natural and sustainable packaging materials provide a rustic and earthy feel, suitable for organic or luxury soaps. Kraft boxes can be customised with embossing, foiling, or unique closures.
Zero Waste Packaging: Encouraging minimal waste, eco-friendly packaging includes reusable containers, recycled materials, or package-free options such as soap bars sold in bulk or wrapped in recyclable paper.
Fashion and beauty trends heavily influence consumer preferences, aesthetics, and purchasing behavior. Hence, soap packaging designers often take cues from the fashion and beauty industry, incorporating various artistic elements to create eye-catching and appealing designs. Ways in which fashion and beauty trends shape soap packaging include:
Colour trends: Each year, the fashion and beauty industry introduces new colour trends that captivate consumers' attention. These trends often find their way into soap packaging design, where unique colour combinations, gradients, and patterns can help a product stand out on the shelves.
Textures and patterns: Textures and patterns from the fashion world, such as animal prints, florals, or geometric designs, can be translated into soap packaging to create an appealing and contemporary look. These elements can add visual interest and depth to the packaging, making it more attractive to the target audience.
Typography and branding: Fashion and beauty brands often utilize bold, expressive typography and unique logos to create a strong brand identity. Soap packaging designers can take inspiration from these branding elements, using them to create a cohesive and easily identifiable packaging design.
Seasonal influences: Seasonal fashion and beauty trends can inspire soap packaging designs that evoke a particular mood or theme. For example, a soap brand might release limited-edition packaging inspired by spring, summer, fall, or winter colours and motifs.
Influencer culture: The rise of social media influencers in the fashion and beauty industry has increased the emphasis on visually appealing and photogenic packaging. As a result, soap packaging designers often focus on creating K-pop culture or Instagram-worthy designs that can generate buzz and attract a wider audience.
Other Cosmetics Packaging