Custom Quote Request Form
Bottleneck Hangers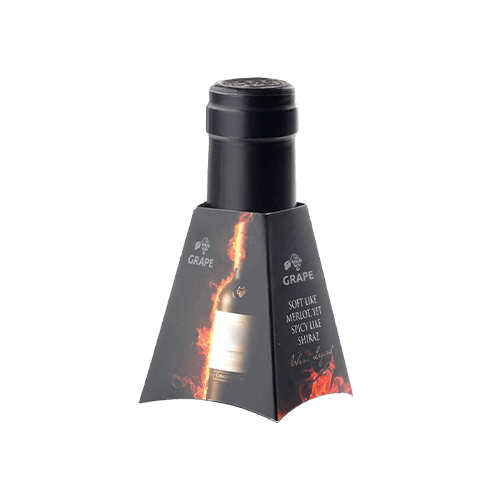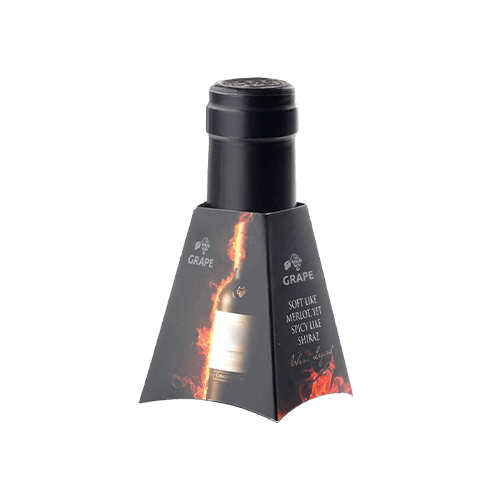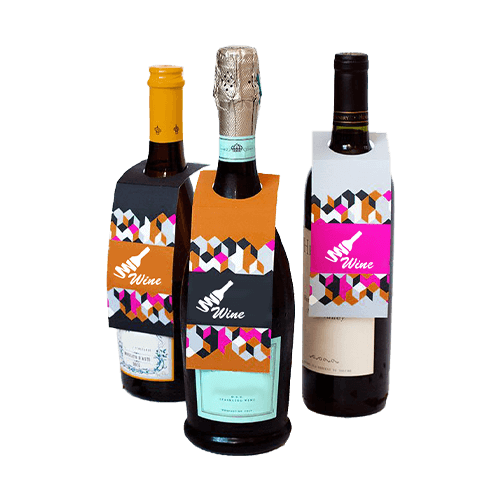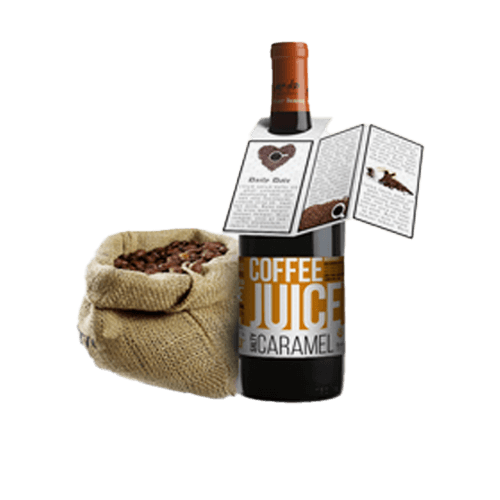 FAQ's
Specification
Description
Reviews
Q:
What are bottleneck hangers?
A:
Bottle neck tags or bottle neckers are an outstanding marketing accessory for items sold in bottles. Normally, these tags are printed on cardstock and generally have a die cut hole so that they can be placed around bottle necks.
Q:
What are the benefits of using Bottleneck hangers?
A:
Bottleneck hangers, tags and collars offer an additional opportunity to draw customers' attention and help influence buying decisions. These hangers great for all kinds of bottled items including boutique wines, soft drinks, cleaning products, perfumes, and even reusable water bottles.
Q:
Can you print on both sides of the bottleneck hangers?
A:
Yes, both sides of the bottleneck hangers can be customised to fit your specific branding requirements.
Q:
What can I do if I am not satisfied with the final result?
A:
Your satisfaction is important to us! In the unlikely event of defects with your order, we will work with you to rectify any issues related to any mistakes in our production process. Please contact your sales representatives with any issues that you identify so that we can work with you to find a solution.
Q:
How can I make my bottle neck hangers look more luxurious?
A:
These are the most commonly used options for creating luxurious bottleneck hangers:

Spot UV Varnish: An ultra-high gloss finish that can be applied over matte or soft-touch laminate in order to highlight specific areas. It can also look particularly effective when used to print a glossy logo over a flat colour.

Foil stamping: A shiny foil sheet is physically stamped with heat and pressure onto the card for an enhanced decorative look. You can consult with our sales representative for more details and specific colour availability.

Embossing & Debossing: This process leaves a relief imprint on the card by utilizing an engraved metal die. When such a die is pressed on the card with an appropriate level of pressure, it leaves an impression.
Material
White: SBS (C2S)
Brown: Natural Brown Kraft Card Stock
Stock Thickness: 300 gsm, 350 gsm , Custom
Size
Custom
Finishing Types
Lamination: Gloss, Matte, Sandy Matte, Soft Touch, Pattern
Coating: Gloss AQ, Satin, Varnish, Spot UV, Flood UV
Features
Foil Stamping
Embossing
Debossing
Custom Die-cut Shapes
Metallic Inks
Other Options
Custom Perforation
Both Side Printing
SKU#
BN-003
Custom Bottleneck Hangers
Brand your beverage bottles with custom printed bottleneck hangers. Promote your brand & products. Get started with free design help and quote! Free shipping!
Other Bottle Necker