Custom Quote Request Form
Vape Packaging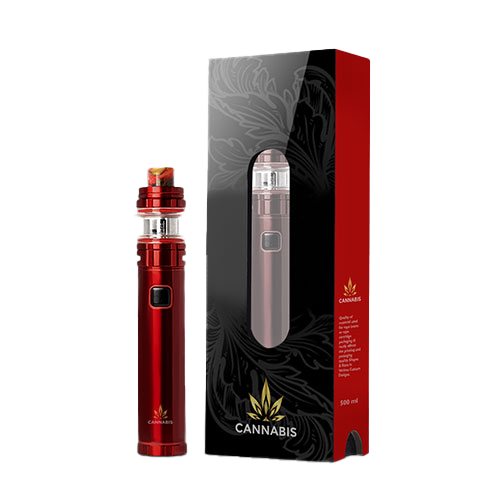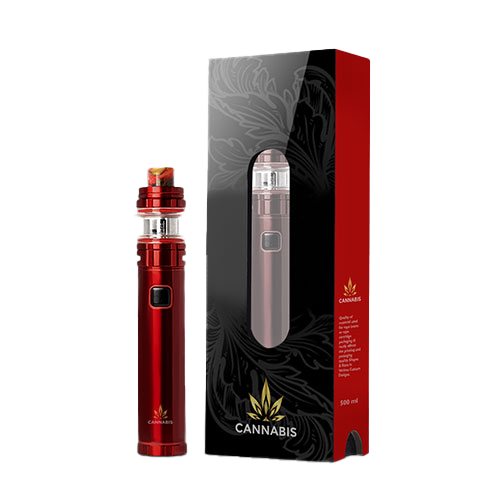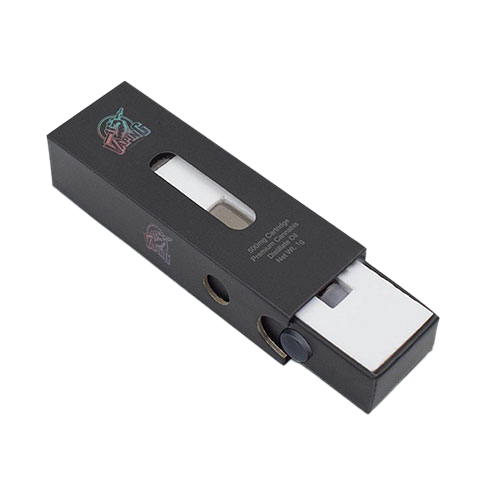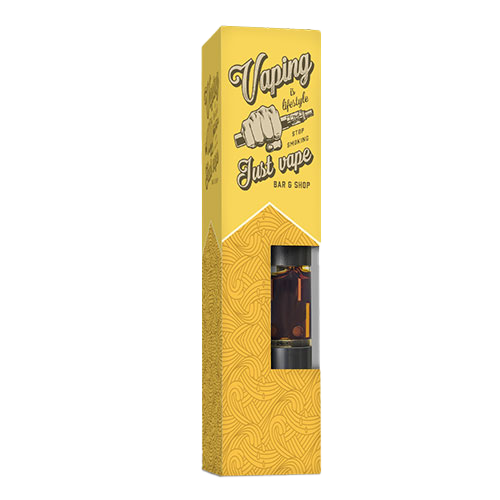 FAQ's
Specification
Description
Reviews
Q:
Which sides of the vape packaging can I customize?
A:
All sides of the boxes are fully customisable. The inside of the boxes can also be printed on for an additional charge. Please work with your account representative to discuss any specific requirements for your custom vape packaging.
Q:
A:
We can send samples of our recent print orders. Please submit a sample request we will be in touch so that appropriate vape product box samples can be sent.
Q:
What custom options can I use to personalize my vape boxes?
A:
Our designers can help you find the best features to customize yours vape boxes. These options include:
Spot UV Varnish: Spot UV varnish is an ultra-high gloss finish that can be applied over a matte or soft-touch laminate in order to make particular areas more prominent.
Foil stamping: Foil stamping involves applying a metallic foil on card stock by applying heat and pressure.
Embossing & Debossing: Embossing and Debossing is the process of creating a raised or recessed image on the printed surface.
Q:
What can I do if there are issues with my order?
A:
All orders go through an extensive quality check process before entering the shipping process. In the event that you find any issues with the delivered items, please contact our staff via email or phone and we will be happy to resolve any issues in a timely manner. Your satisfaction is an absolute priority for us.
Q:
Do you need a specific file format for my order?
A:
WE can work with all commonly used file formats. File formats such as AI, CDR, PSD, PDF or EPS vector based editable files are preferred in order to produce high quality print output. When it comes to a photographic content, the images need to be, at minimum, 300 DPI. If you have any questions in regards to file preparation, please feel free to contact your account representative.
Material
White: SBS (C1S), SBS (C2S), Uncoated Stock, Textured Stock
Metalized Card: Silver, Gold, Holographic
Brown: Natural Brown Kraft Card Stock
White Front Coloured Back: CCNB (Grey Back), CCKB (Kraft Back)
Shipping Boxes: White or Brown Corrugated Stock or Forte
Rigid: Paper + Grey Board
Material Thickness
Cardstock Thickness: 300 gsm, 350 gsm, 450 gsm, 600 gsm, Custom
Corrugated Stock: 3-ply corrugated
Stock Thickness: 700 gsm, 1200 gsm, Custom
Finishing Types
Lamination: Gloss, Matte, Sandy Matte, Soft Touch, Pattern
Coating: Gloss AQ, Satin, Varnish, Spot UV, Flood UV
Features
Foil Stamping
Embossing
Debossing
Die Cutting
Metallic Inks
Custom Size
Other Options
Window Cutouts
Ribbons and Handles
Hang Tab
Scoring and Gluing
Custom Perforation
SKU#
RP-035
Top Trends in Custom Vape Packaging and Boxes
Vape packaging is designed to be eye-catching and appealing to potential customers. It typically includes a box, sleeve, or pouch with the company logo and product information printed on it. The packaging may also include a window in the box or sleeve to display the product inside. It is also common for vape packaging to include additional items, such as a USB charger or an instructional manual. Vape packaging aims to protect the product from damage, provide customers with the necessary information about the product, and help promote the brand.
Some of the recent trends in vape related product packaging design are:
Eco-Friendly Materials: Using sustainable packaging materials, such as paper and plant-based plastics, is becoming increasingly popular among vapors.
Customisable Packaging: More and more companies are allowing their customers to customize their product packaging with their logos, branding, and artwork.
Child-Resistant Packaging: With the increasing popularity of vaping, more companies are turning to child-resistant packaging, which is designed to protect children and elders from accidental ingestion of vape products.
Sleek Designs: Many vape companies are creating elegant, modern packaging designs that stand out on store shelves and help capture the attention of their target customers.
Tamper-Evident Labels: To ensure product safety and authenticity, many companies use tamper-evident labels to protect their products from tampering and counterfeiting.
There are many different types of vape packaging available in the market, including:
Cardboard Boxes: These are one of the most common types of vape packaging, made from cardboard and decorated with colourful designs. They offer a great way to display your vape products and are available in various sizes and shapes.
Blister Packs: Blister packs are a great way to display your vape products securely and attractively.
Custom Packaging: Custom packaging is an increasingly popular option for vape manufacturers. You can get your vape products packaged how you want them and with a unique design.
Plastic Containers: Plastic containers are another popular option for packaging vape products. They are lightweight, durable, and come in many sizes and shapes.
Metal Tins: Metal tins are a great way to keep your vape products secure and give them a professional look.
Glass Jars: Glass jars are a great way to show off your vape products and keep them protected simultaneously.
Related Products