Custom Quote Request Form
Gift Box Packaging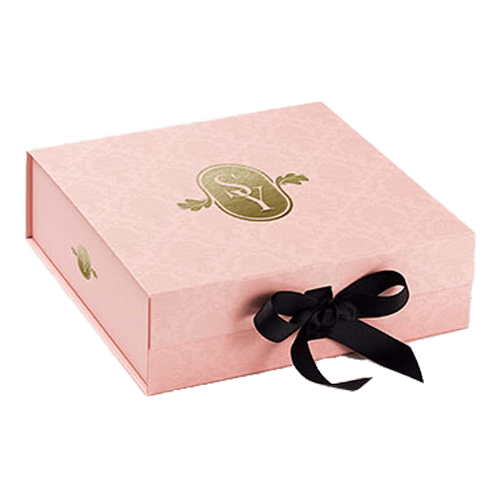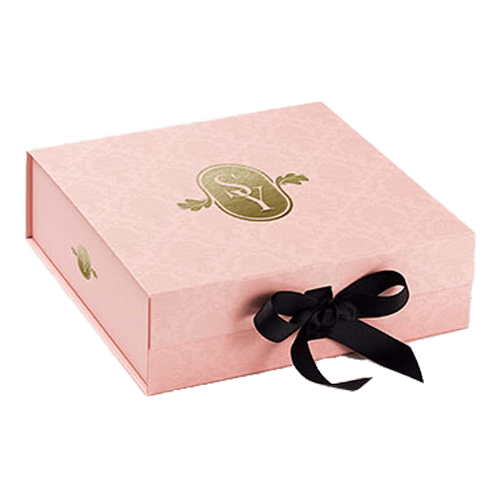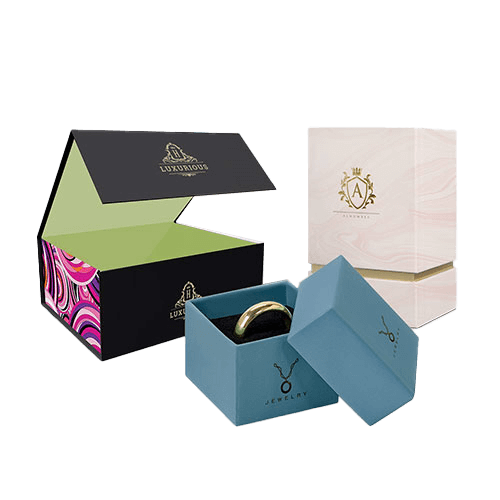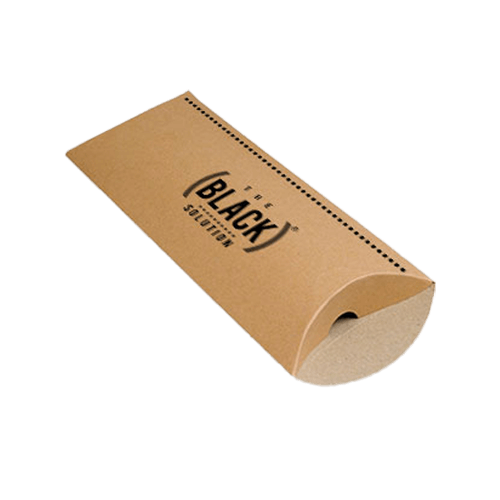 FAQ's
Specifications
Description
Reviews
Q:
What styles and types of gift boxes can Packagingblue produce?
A:
We can produce a wide range and styles of gift boxes for commercial and personal uses. Some of the common gift packaging that we can produce include:
Q:
What factors impact the price estimate for gift box packaging?
A:
The price for custom printed gift box packaging depends on the size of the required boxes, the type, strength, & thickness of the desired stock, number of printed colours, and order quantity. In addition, the application of special features such as foiling, embossing, ribbons, magnets, die-cut inserts, and windows can also impact the final price.
Q:
What options are available to make gift boxes unique?
A:
All gift boxes are tailor made to specific requirements. In addition, boxes can be further personalised by utilizing features such as foil stamping, spot UV, window cutouts, ribbons, embossing, and various types of handles.
Q:
Can I can get help with creating the correct design template for gift box packaging?
A:
Yes, we can help with creating customised templates for your gift boxes. You can confirm the dimensions and style of the required boxes and a template will be prepared and emailed to you.
Material
White: SBS (C1S), SBS (C2S), Uncoated Stock, Textured Stock
Metalized Card: Silver, Gold, Holographic
Brown: Natural Brown Kraft Card Stock
White Front Coloured Back: CCNB (Grey Back), CCKB (Kraft Back)
Rigid: Paper + Grey Board
Material Thickness
Cardstock Thickness: 300 gsm, 350 gsm, 450 gsm, Custom
Rigid Stock Thickness: 700 gsm, 1200 gsm, Custom
Finishing Types
Lamination: Gloss, Matte, Sandy Matte, Soft Touch, Linen
Coating: Gloss AQ, Satin, Varnish, Spot UV, Flood UV
Features
Foil Stamping
Embossing
Debossing
Die Cutting
Metallic Inks
Custom Size
Other Options
Window Cutouts
Hang Tab
Scoring and Gluing
Custom Perforation
Magnetic Locks
Velcro
SKU#
GBCP-107
Custom Printed Gift Packaging & Boxes
If you own a gift shop or a company that manufactures gift products, you always need elegant and unique kind of packaging for your products to make them appealing and attention grabbing for the potential customers. According to the marketing experts, the gift sales around the world are greatly dependent on packaging and this is where PackagingBlue.Com comes into the play.
We offer a wide range of gift boxes in all shapes and sizes there can ever be. We not only specialize in terms of shapes and sizes but also offer packaging boxes of various types for gifts including four corner lids& tray box, pillow box, tuck end, tuck end auto bottom, cable box/bag and many more. Moreover, we offer a full range of decorative features which include spot/full gloss UV coating, embossing, foil stamping and many more.
With experts in every field of gift box packaging and our own gift box packaging facility, we are capable of individually designing the custom gift boxes that you need for your business or organization. We offer a whole different array of customization options to our respectable clients and they are at total freedom to choose the style and material which interests them.
If corrugated cardboard or kraft is not the only consideration that you have in your mind, and you want to consider fancy options such as floral ribbons, motifs, fancy handles or some special thematic appearance, we can do that as well.
Excited? Now let's delve deeper into this detail and see how many types of gift boxes are there, how they can bring a difference to your business and how PackagingBlue.Com offers a better value to its customers as compared to any Tom, Dick or Harry printing gift boxes in his basement.
What is a Gift Box?
It is not only the gift but also the gift box packaging which touches the heart of the person who receives that gift. This is what a gift box is supposed to accomplish and this is what PackagingBlue.Com promises to its customers.
A gift box can be made of many different materials. Gift boxes come in all shapes and sizes, and their colours and designs are limited only by the imagination of the customers and the doers at PackagingBlue.Com printing press.
Types of Gift Boxes
For a layman, a gift box is a gift box, but when it comes to customers who pay attention to details and the manufacturers who provide custom gift boxes, there are many different structures, designs, and features of gift boxes.Let us have a look at how many different types of gift boxes exist.
Gift Card Boxes
With the advent of newer and better ways of expressing one's emotions, there came gifts for every different occasion and then there came gift cards and gift wrappings. So, it is not considered enough to present someone a gift, but now the gift has to be wrapped beautifully and accompanied by a card according to the situation. And that card must be presented in a beautiful and appealing gift card box. This is where you need the PackagingBlue.Com gift box packaging service.
We offer gift card boxes in customisable shapes, sizes, colours, design options, and materials. You can simply tell our seasoned printing experts the required dimensions, colour, structure and other details and get your gift boxes as soon as possible.
Handle Boxes
Handle boxes are one of the most commonly found shape of the gift boxes. PackagingBlue.com gift card packaging service offers high-quality handle boxes, which can be used as gift boxes to present gifts, candles and even food items to mention the least. We use high tech printing variations to make our gift boxes and handle boxes look catchy, compelling and appealing. This all new and spectacular style of presenting a gift will never let the receiver of your gift, forget the love and compassion that you have for them.
At PackagingBlue.Com custom handle box packaging facility, we notice even the most minor details provided by our customers to make sure that they get the custom handle boxes that they want for their fancy items, gifts, and other products.
Favor Boxes
Custom favor boxes are the device that brands, celebs, and philanthropists need a lot in order to promote their business, fan following and charity-related activities. This device comes with compassion wrapped inside it and thus every month people order us a lot of favor boxes. PackagingBlue.Com gift box packaging facility provide you 100% customised favor boxes for your community gatherings, business promotion galas, wedding parties, concerts, charity functions and other occasions.
Tell us the theme of your gathering or party, and see how we get it with 100% accuracy and provide you custom favor boxes with blazing fast speed and free of any delivery charges.
Gable Boxes
Fast Moving Consumer Goods industry is fast evolving and thus the demand for custom gable boxes is increasing with a maddening speed. These boxes are the number one demand of FMCG industry because of a lot of handy features that they have. These boxes come with sturdy handles and a locking mechanism at the top end side to allow both: the manufacturers of such consumer goods and the consumers to easily unlock and lock the box.
PackagingBlue.Com, with its highest quality offset printing facility and up to date custom gift card packaging practices, offers you custom gable boxes at very affordable rates and with ease to manipulate and customize it the way you want. Tell us the required size, structure, colour, design, and materials, and see how we impress you with the brilliance of our work.
Ornament Boxes
What comes to your mind when you see an ornament? We bet that you cannot think of anything, but adjectives like beautiful, mesmerizing, stunning, amazing and awesome etc. So is the case with custom ornament boxes; their looks must be proportionate to the beauty of the ornament inside them. Imagine selling beautiful ornaments in the bore and dull ornament boxes? Now ask yourself, as to how many customers you might have lost because of those dull and bland boxes? Let us tell you! A lot.
This is where PackagingBlue.Com comes to your rescue. We manufacture colourful and impressive custom ornament boxes at our gift box packaging facility. The good thing about our services is the availability of CMYK and Pantone colour options, as well as the top to bottom customization. We know that every customer is different and they have their own different needs. This is why we offer fully customisable gift boxes printing service.
Still got some questions in mind? No problem, if you want to learn more about gift box packaging, please contact our 24/7 customer support team now.
Other Gift Packaging