Custom Quote Request Form
Playing Card Packaging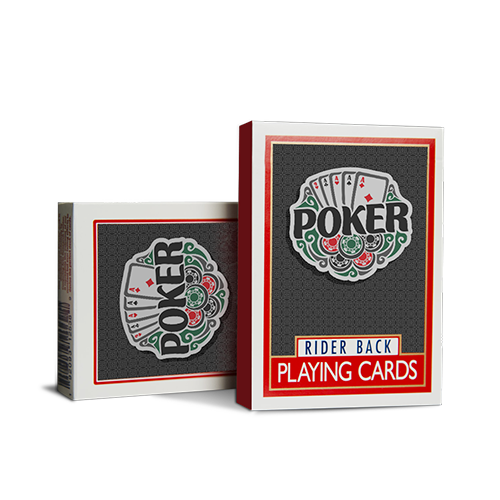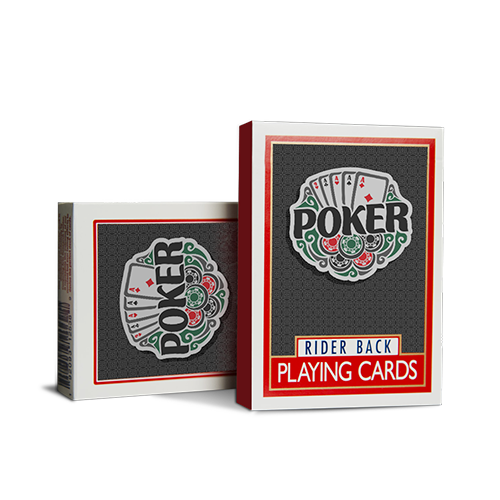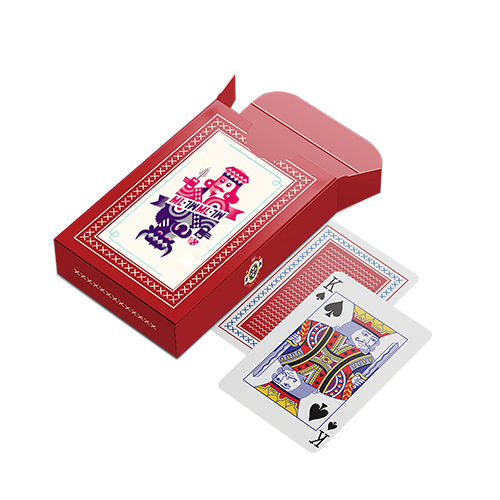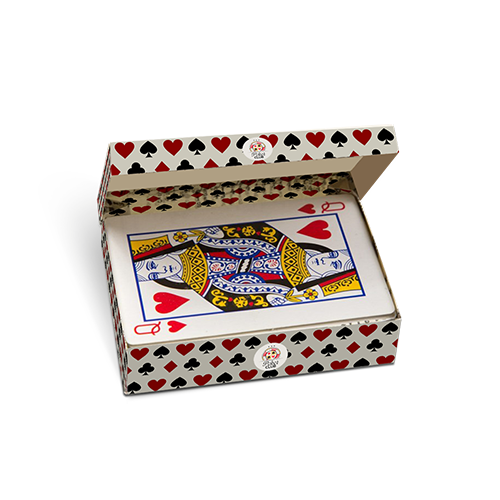 Specification
Description
Reviews
Material
White: SBS (C1S), SBS (C2S), Uncoated Stock, Textured Stock
Metalized Card: Silver, Gold, Holographic
Brown: Natural Brown Kraft Card Stock
White Front Coloured Back: CCNB (Grey Back), CCKB (Kraft Back)
Material Thickness
Cardstock Thickness: 300 gsm, 350 gsm, Custom
Finishing Types
Lamination: Gloss, Matte, Sandy Matte, Soft Touch, Linen
Coating: Gloss AQ, Satin, Varnish, Spot UV, Flood UV
Features
Foil Stamping
Embossing
Debossing
Die Cutting
Metallic Inks
Custom Size
Other Options
Window Cutouts
Scoring and Gluing
SKU#
RP-020
From Ordinary to Extraordinary: Creative Playing Card Packaging That Inspires
Playing card packaging plays a vital role in protecting, preserving, and showcasing decks of playing cards while also providing an opportunity for creative expression and branding. In addition, well-designed playing card packaging can elevate the gaming experience, attract collectors, and create a lasting impression.  Key aspects to consider in designing playing card packaging include:
Material: There are several material options available for card packaging. Cardboard is the most popular choice for its affordability, versatility, and eco-friendliness. Cardboard packaging can range from simple tuck boxes to more elaborate designs with magnetic closures or drawer-style openings. Durable and water-resistant, plastic cases can protect cards from damage while premium metal cases can add a luxurious touch.
Design: Engaging visuals, such as intricate patterns, unique artwork, or thematic elements, can help make playing card packaging stand out. The correct choice of fonts and text layout can enhance the overall aesthetic of the packaging and reinforce the theme or brand identity.
Branding: Playing card packaging can help establish and differentiate a brand by incorporating unique design elements, logos, or colour schemes that resonate with the target audience. Limited edition packaging can enhance a brand's appeal by offering exclusivity and collectability.
Target audience: Tailoring the packaging design to appeal to specific user groups, such as magicians, collectors, or casual players can help enhance the overall experience and appeal to each target group's unique preferences.
Examples of unique playing card packaging ideas that stand out:
Pop-up style boxes: A packaging design featuring a pop-up mechanism that reveals the deck of cards when the box is opened, adding an element of surprise and interactive engagement.
Magnetic closure boxes: A sleek and modern rigid packaging solution with a magnetic flap that securely holds the deck in place while providing a luxurious feel.
Puzzle boxes: A packaging concept that requires solving a puzzle or unlocking a secret compartment to access the deck of cards, adding a touch of mystery and intrigue.
Transparent cases: A clear acrylic or plastic case that allows the stunning artwork of the cards to be visible from the outside, showcasing their beauty even when not in use.
Eco-friendly packaging: A sustainable approach to packaging using materials like recycled paper, biodegradable components, or plant-based inks, demonstrating a commitment to the environment.
Customisable packaging: A design that allows users to personalize the packaging with their names, monograms, or unique artwork, creating a one-of-a-kind deck of cards.
Themed packaging: Playing card packaging that aligns with a specific theme, such as a vintage design for a classic deck or a futuristic concept for a sci-fi-inspired deck.
Collector's edition boxes: A limited-edition packaging design featuring premium materials, intricate detailing, and exclusive artwork targeting collectors and enthusiasts.
These unique playing card packaging ideas can enhance the user experience, generate interest, and transform an ordinary deck of cards into a conversation piece or cherished keepsake.
Other Consumer Product Packaging