Custom Quote Request Form
Food Packaging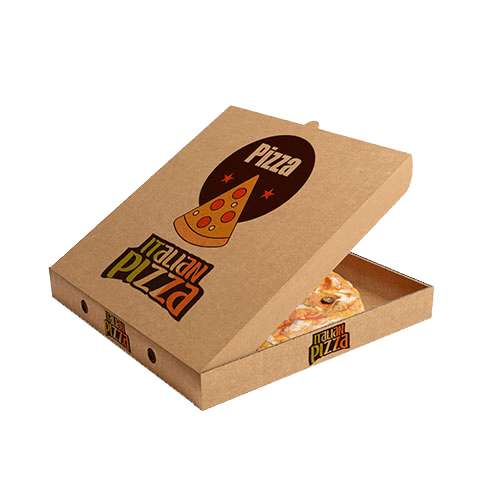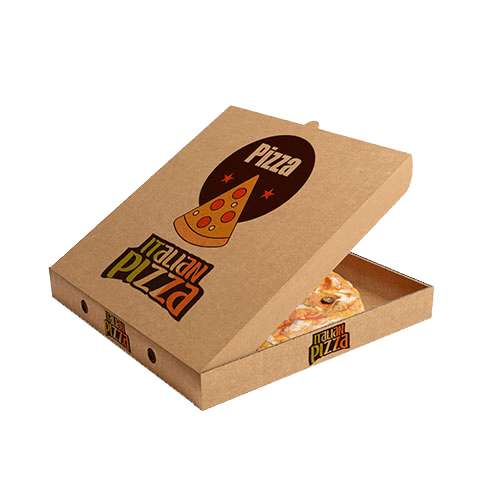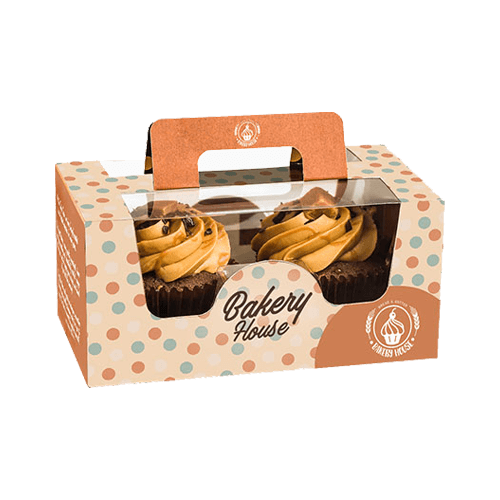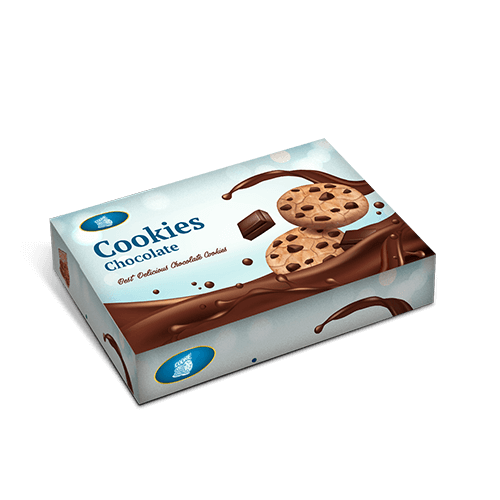 FAQ's
Specifications
Description
Reviews
Q:
Why should I switch to cardboard food packaging?
A:
Cardboard food packaging can help protect food items from the elements and tampering. In addition, food packaging can also help in transporting food items to grocery stores or to customers' homes.
Q:
What styles are available for food packaging?
A:
We produce a wide range of cardboard food packaging custom shapes and sizes. Some of the packaging styles include:
Q:
Is there a minimum order quantity for custom food packaging orders?
A:
No, there is no minimum order amount for custom food packaging. You can order as few boxes as you like. However, due to initial costs associated with setting up a print job, ordering larger quantities typically results in a lower per unit cost.
Q:
Can you send me samples of your food packaging?
A:
We can send samples of our recent print orders. Please send us a sample request and our sales representative will be in touch so that appropriate food packaging samples can be sent to you.
Material
White: SBS (C1S), SBS (C2S), Uncoated Stock, Textured Stock
Brown: Natural Brown Kraft Card Stock
White Front Colored Back: CCNB (Grey Back), CCKB (Kraft Back)
Shipping Boxes: White or Brown Corrugated Stock or Forte
Material Thickness
Cardstock Thickness: 12pt, 14pt, 18pt, Custom
Corrugated Stock: 3-ply corrugated
Finishing Types
Lamination: Gloss, Matte, Sandy Matte, Soft Touch, Linen
Coating: Gloss AQ, Satin, Varnish, Spot UV, Flood UV
Features
Foil Stamping
Embossing
Debossing
Die Cutting
Metallic Inks
Custom Size
Other Options
Ribbons
Window Cutouts
Scoring and Gluing
SKU#
FPCP-103
Custom Printed Food Packaging
The food products being an essential element of everyday life are purchased and sold in the largest quantities worldwide. In order to cope with the extremely high market competition, the business organizations require ordering special kinds of food packaging to capture customers' attention at the retail racks and to ensure good sales. This is where leading online packaging and printing companies such as PackagingBlue.Com play their role.
If you are a seller of food products and are concerned about your products' sales, it is time for you to consider adding a touch of class and specialty via topnotch packaging. We at PackagingBlue.Com offer the full range of food packaging solutions which include retail boxes, gable boxes, pillow boxes, multipurpose header cards, hexagon boxes, punch & fence partitions and much more. Being the custom printing specialists we provide complete options in terms of sizes, shapes and designing.
Our packaging experts and engineers are capable enough to provide you any and all types of custom food packaging and custom food boxes. The thrilling packaging variations that we offer are the best fit for any food business. It does not matter whether you want to pack a burger or a cake; we have a "you tell us, we show you" kind of professional attitude. The packaging experts at PackagingBlue.Com offer you total and absolute freedom to play with your favorite cardboard materials and get the kind of structure and design that you wish for your product.
If this seems interesting, let us get involved and see what food packaging is all about.
What is a Food Box?
A food box is a uniform tem used for all those fancy or simple cardboard boxes that you see whenever you buy or order a pizza, cake, burrito, sweets, donuts, chocolate, coffee and a lot of other things.
These food boxes come into existence after they go through a lot of food packaging processes.
While for a layman, a food box is just a food box, there are actually a lot of different types of custom food boxes on the market.
Types of Food Boxes
Custom food boxes are made with the intent to make a difference. Food processing market is a ruthless market and there are not a lot of differences between two beef burgers. So what makes the difference? Spicing up is what makes the difference. And by spicing up, we mean, new, fancy, convenient and biodegradable custom food boxes. Let us have a look at the different types of custom food boxes that we offer to our respectable customers.
Bakery Boxes
If you ask us who need the custom food boxes the most, the answer might be "The Bakeries!" Why? Because bakeries need food boxes with different size variations. Let us make it simple. A bakery has many small to big items, unlike burger shops or pizza sellers. Bakeries sell items from cakes to small candies and they need high-quality custom food boxes for all of them. We take pleasure in listening to our customers' requirements and using our food box packaging facility to provide them 100% custom food boxes.
Cake Boxes
All bakery boxes are not cake boxes. Custom cake boxes is a specialty of PackagingBlue.Com and we make sure that we provide our customers the cake boxes which are a perfect fit for different sized cakes that they sell. A well-designed custom cake box with display window has bigger chances to sell as compared to those food boxes which are dull or which are not customer friendly. With highly customizable design and market standard material, these boxes are built to catch the eyeballs.
Candy Boxes
Candy boxes are made with only one intention in mind: to lure the kids into forcing their parents to buy those candies. This is not a box craft anymore; this box is actually a sales device. Candy box is made with attractive designs and with vibrant colors to attract the kids. At PackagingBlue.Com we make sure that you get the custom candy box design that you have in your mind. Our printing facility is fully capable of providing the custom food boxes and candy boxes as per the demand of our customers.
Cereal Boxes
The reason why cereal boxes fly off the shelves of a local supermart is their lively colors, captivating designs and attractive pictures made of them. They are made to sell, and not only to store and preserve the food. At PackagingBlue.Com custom cereal box production facility, we are always more than happy to provide our customers with high-quality custom cereal boxes with any shape, size, color, and graphics that they have in their mind: those too at affordable rates.
Chocolate Boxes
Do you know what sells more than a chocolate? It is a chocolate box. Custom chocolate boxes are not only custom food boxes, but mainly a form of art. Why? Because chocolate is associated with romance and this is why their wrappers and boxes are also supposed to exude the same emotion. This is a tough competition and experts at PackagingBlue.Com know how to make custom chocolate boxes filled with love.
Coffee Boxes
The curious case of coffee boxes: whether it is the coffee that sells the box or the box that sells the coffee? It is hard to decide. However, it becomes very easy at PackagingBlue.Com. You can always order a coffee box with 100% confidence, and see how our packaging experts and engineers move the mountains to provide you custom coffee boxes that you always missed. From beautiful printing to attractive fonts, colors and photos, we know our way around custom food packaging.
Donut Boxes
People all around the world enjoy the yum of a sweet and salty donut. It is something beyond age, sex or color; people of almost all nations have this Donut fever and thus high-quality donut boxes are always in demand. We have provided abundant custom donut boxes to our customers and they got the custom donut boxes as per their requirement. Our custom food packaging facility has seasoned packaging experts, engineers and design experts on its panel who know how to execute an order with unmatched attention to details.
Pizza Boxes
One of the most widely eaten fast food items is the Italian delicacy: pizza. Irrespective of age or color, people love to eat pizzas and this gives birth to a never-ending demand for pizza boxes. Pizza boxes come in different sizes and colors. They are not only used to preserve the pizzas and keep them hot but also for the branding purposes. Doers at PackagingBlue.Com custom food packaging facility know how to pay attention to details and deliver the pizza boxes up to the standards and bar set by our respectable clients.
Snack Boxes
Snacks have fast become an inevitable part of the evening tea. People believe that tea tastes better with different types of snacks and then there are those who do not take a single sip of fizzy drinks without first having a piece of a pie in their mouth. This craving is the reason for the maddening need for constant production of custom snack boxes. Our custom food packaging experts make sure that you receive plenty of those custom snack boxes as per your demand; our boxes are made with attention to design, shape, and size-related details.
Cookie Boxes
Tea and cookies go side by side or they do not go anywhere at all. Cookies are also the kind of food which can be found in almost each and every kitchen irrespective of the country. The problem with custom cookie boxes is the varying size of cookies. Cookies are not the same size: hence different sizes cookie boxes. However, experts at our custom food packaging unit know how to notice even the slenderest details and make sure that you get the best custom cookie boxes at affordable rates.
Still got some questions in mind? No problem, if you want to learn more about food packaging, please contact our 24/7 customer support team now.
Other Food Packaging