Custom Quote Request Form
Mylar Bags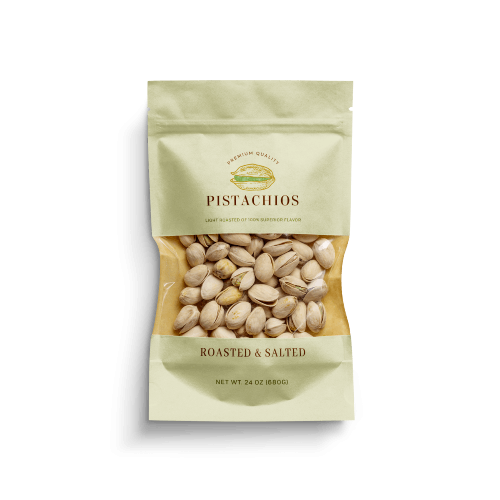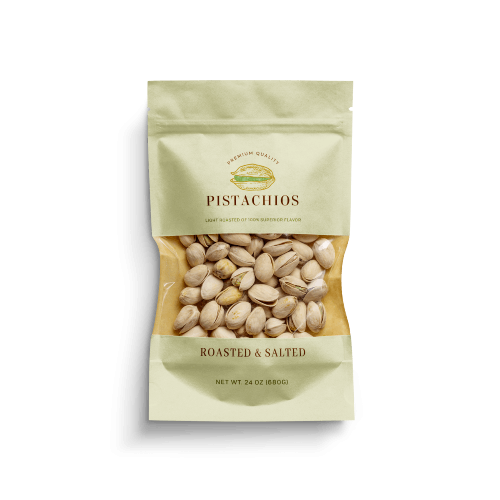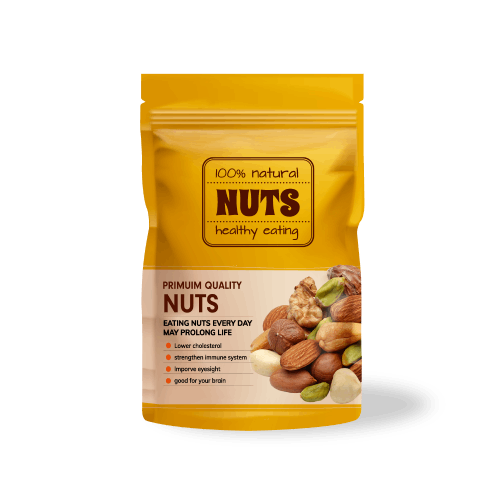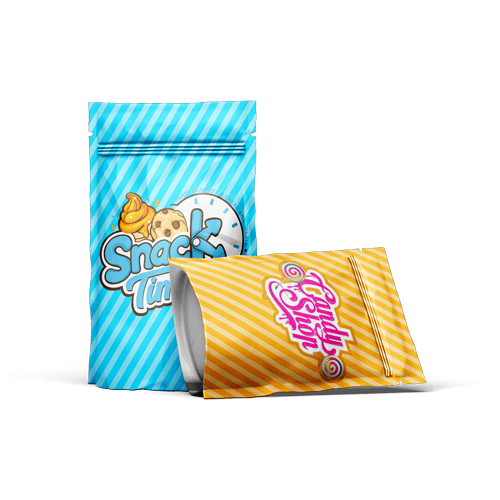 FAQ's
Specifications
Description
Reviews
Q:
What does the term 'Mylar Bags' refer to?
A:
Mylar bags are a type of flexible packaging that is made from a polyester film called PET or BoPET. Mylar bags are typically heat-sealed to create a strong, airtight seal. These bags come in a variety of sizes and thicknesses. In addition, these bags can be transparent or opaque depending on the intended use.
Q:
What benefits do mylar bags offer?
A:
Mylar bags offer an airtight seal to protect food from moisture and other environmental factors, are highly durable and customizable, and come in various sizes and thicknesses suitable for packaging different types of food items. Mylar are also lightweight and flexible which makes them easy to store and transport.
Q:
Can mylar bags be branded with a design or logo?
A:
Mylar bags can be customized with a logo or design through flexographic printing. Branded mylar bags offer a unique branded packaging solution to help stand out on store shelves and build brand recognition.
Q:
What sizes are available in custom-printed mylar bags?
A:
Custom-printed mylar bags are available in a wide range of sizes to accommodate different product types and quantities. Common sizes include 4 x 6 inches, 5 x 7 inches, 6 x 9 inches, and 8 x 12 inches. However, you can also order any custom size to suit your specific packaging needs.
Q:
What types of products can be stored in mylar bags?
A:
Mylar bags are versatile and can be used to store a variety of products, including dry food items, coffee, tea, pet food, medicines, supplements, and electronics. They are especially suitable for packaging products that are sensitive to moisture or oxygen.
Q:
A:
Mylar bags can be made airtight by using heat-sealing techniques to seal the bag completely. Heat sealing helps to keep out air, moisture, and other external factors that can cause damage to the bag's contents.
Q:
What are stand-up pouches?
A:
Stand-up pouches are a type of flexible packaging that can be displayed on shelves or counters. They have a gusseted bottom that forms a stable base, allowing the bag to stand upright on a solid surface. The rest of the bag is flexible and can be adapted to fit different products and can be customized with branding or product information to attract customers. Stand-up pouches are an excellent packaging solution for various industries, including food, personal care, and consumer goods.
Q:
Can mylar bags be used for CBD products?
A:
Yes, in fact, Mylar bags are a popular choice for packaging a wide variety of CBD products, from gummies and tinctures to edibles and topicals. These bags provide an airtight and moisture-resistant barrier that helps to maintain the quality and freshness of the products.
Q:
What is a 'tear notch and zipper' feature?
A:
Mylar bags commonly feature a tear notch and a zipper. The tear notch is a small cut-out at the top of the bag, designed to facilitate easy opening without scissors. This is useful for products that need to be accessed quickly. The zipper is a small plastic closure that runs along the top of the bag and allows the user to easily open and close the bag multiple times while maintaining an airtight and moisture-resistant seal. Either of these options can be added to your mylar bags individually or together.
Material
PET
Clear PET
Metallized
Brown Kraft / White Kraft
PLA/Biodegradable
Style
Zipper Pouch
Stand up Pouch
Flat Pouch
Gusseted Pouch
Child Resistant
Size
Available in all custom sizes
Finishing
Gloss
Matte
Hot Foil Stamping
Spot UV
Soft Touch
Features
Moisture Resistant
Food-safe
Reusable
Other Options
Tear Notch
Zip Closure
Hanging Holes
Gusseted sides and base
Transparent Window
Custom Shapes
Rounded Corners
SKU#
RP-036
From Food to Pharmaceuticals: Exploring the Wide Applications of Mylar Bags
Mylar bags, often called mylar pouches, are a form of flexible packaging that is manufactured using plastic and metalized polyester films. These bags are known for their high tensile strength, chemical stability, and excellent resistance to most environmental factors, making them ideal for long-term food storage, among other applications. Mylar bags offer several key features that make them a popular choice for storing and protecting different types of products. One of the main advantages offered by mylar pouches is their durability and strength. These bags possess high tensile strength and are resistant to tearing and punctures. Additionally, these bags have a reflective surface that acts as an effective barrier against light exposure, which can harm many goods. These bags also offer excellent protection against moisture which is essential for preserving the freshness and quality of various products. Another significant advantage of mylar bags is their heat resistance properties, which make them suitable for use in various conditions and applications where heat stability is required. Finally, despite their strength and durability, mylar-based products are also quite flexible, enabling them to be used for packaging a wide range of products. As a result, mylar-based packaging has become a popular packaging solution in various industries, including food, pharmaceuticals, electronics, and more.
Varieties and Unique Add-ons for Mylar Bags and Pouches
Different types of mylar bags and pouches are available for your specific product packaging requirements. Common bag types that are available include:
Zip Lock Mylar Bags: These bags come with a resealable zip lock mechanism at the top, making them perfect for storing food products, small parts, and other items that need to be accessed frequently.
Stand-Up Pouches: These bags stand upright, making them perfect for food packaging and other products that are to be displayed on shelves.
Flat Mylar Bags: These bags are ideal for storing flat items or products that do not need to stand on a shelf. These bags are great for cosmetics packaging such as face masks, cream samples, and other small or flat items.
Tamper-Evident Mylar Bags: These bags have a tear-off top that shows if the bag has been opened. These bags are often used for packaging items where product security is essential.
Gusseted Pouches: These bags have gussets on their sides or bottom that expand and thus offer a larger capacity. Gusseted pouches are commonly used for bulkier items, including larger quantities of food items.
Metallized Mylar Bags: These bags have a thin layer of metal, typically aluminum, deposited onto the polyester film. The metallization process enhances the bag's barrier properties, making it even more effective at protecting contents from moisture, oxygen, and light. Metalized bags are often used for packaging perishable food items, pharmaceuticals, and sensitive electronic components.
Mylar bags can be further enhanced to improve their functionality, durability, and adaptability through the use of additional features such as:
Tear Notches: These small cuts at the top of the bag make it easier to open a sealed bag without using scissors or other cutting tools. It is beneficial for consumers and contributes to a better user experience.
Resealable Zippers: This addition allows users to open and close the bag multiple times while maintaining the product's freshness. It is ideal for items that require regular access.
Hang Holes: A hang hole is a small, round, or custom shape hole near the top of the bag, allowing it to be hung on display hooks in retail stores. Hang holes enable better product visibility and presentation in stores, increasing sales.
Clear Viewing Windows: Some Mylar bags feature a transparent window, allowing consumers to view the contents without opening the bag.
Matte or Glossy Finish: These finishes impact the bag's visual appeal and tactile experience, giving businesses the flexibility to choose a finish that aligns with their brand identity and product requirements.
Pour Spouts: Some bags are enhanced with spouts for easy pouring and controlled dispensing of the contents. This is beneficial for liquid, powder, or small granular products.
Other Custom Packaging