Custom Quote Request Form
Noodle Packaging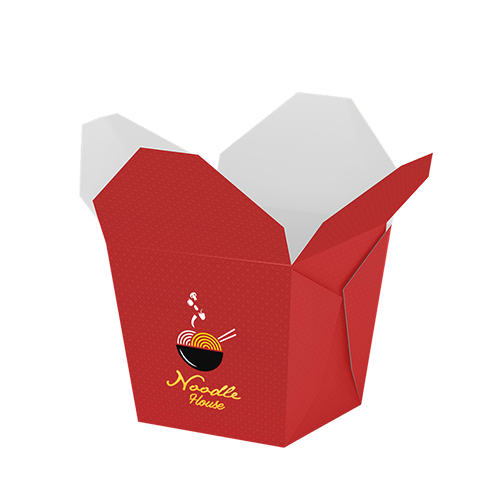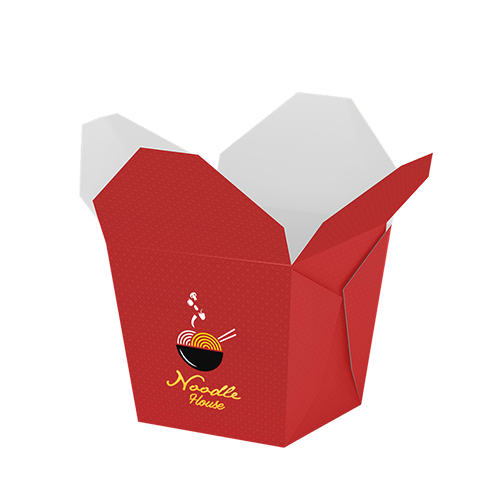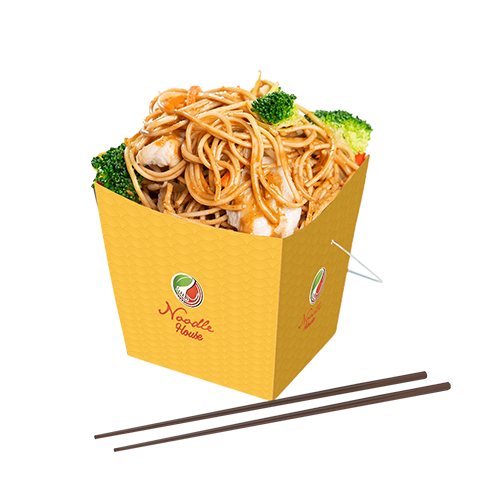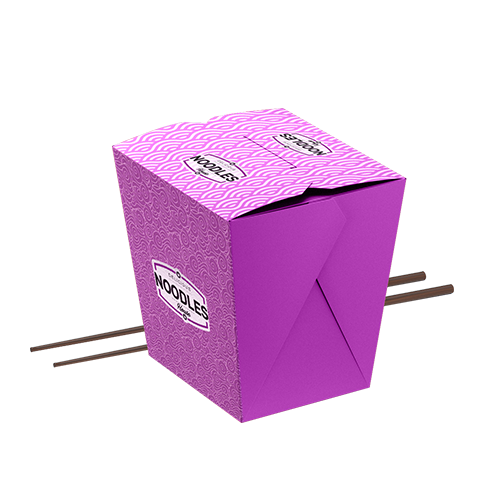 Specification
Description
Reviews
Material
White: SBS (C1S), SBS (C2S), Uncoated Stock, Textured Stock
White Front Colored Back: CCNB (Grey Back), CCKB (Kraft Back)
Material Thickness
Cardstock Thickness: 12pt, 14pt, 18pt, Custom
Finishing Types
Lamination: Gloss, Matte, Sandy Matte, Soft Touch, Linen
Coating: Gloss AQ, Satin, Varnish, Spot UV, Flood UV
Features
Foil Stamping
Embossing
Debossing
Die Cutting
Metallic Inks
Custom Size
Other Options
Scoring and Gluing
SKU#
FP-014
Custom Printed Noodle Packaging & Boxes
You do not have to be a Chinese to love noodles. Noodles have long become a sensation throughout the world. People love them irrespective of age, gender and location. This love and ever-growing need for noodles give birth to the unnerving competition among the noodle companies to secure more and more sales. Resultantly, there comes into existence a massive demand for custom noodle boxes. Custom noodle boxes are not only good at preserving the noodles but also at selling them six ways from Sunday.
Why Get Custom Noodle Boxes?
Custom made noodle boxes are preferred because they beat readymade boxes in every field. Take preservation, for example; we know that noodles are not much prone to getting perished, but still, they are a food item and they get perished by the passage of time. However, by using custom-made noodle boxes you can slow down this process and preserve the noodles for a long time. A much important reason for opting customized noodle boxes is their branding impact. They are unparalleled devices of branding and marketing, and they can drive the target customers towards buying your noodles.
What is in a Personalized Noodle Box?
When we use the term "personalized noodle boxes" it means noodle boxes with certain customizations that are rare in case of readymade packaging. See for yourself, and then take action:
Material – Whenever one goes about choosing material for their custom noodles packaging, they have to choose from wide range of materials such as corrugated fiberboard, Kraft, Bux board and cardboard etc. However, in case of readymade packaging, you have to go with the choice of your provider.
Colors – In case of color choices, you do not have many if you go with readymade packaging. However, if you make the wise choice of getting custom made noodle boxes, you can choose from two or more color models such as Pantone and CMYK models.
Shape & Structure – The shape and structure of your customized noodle boxes are always much better and target-oriented than that of the readymade noodle boxes. You are given many options such as auto-bottom, auto-bottom with display lid, a double locked wall with lid, 123-bottom and many others.
Design & Finish – Design and finish is the last step. On this step, there remains no comparison between customized noodle boxes and readymade boxes. It is because customized boxes give you many options to choose from: such as gold or silver foiling, matte or glossy lamination, die cut window pane or perforation, spot or full UV etc.
Why Get Customized Noodle Boxes from PackagingBlue.Com?
A lot of noodle businesses already acquire their custom noodle packaging from us. They have very solid reasons for choosing us. Have a look:
Affordable Pricing – Our rates are the most modest and affordable rates among our competitors.
Free Shipping – We do not charge you for the shipping of your custom noodle boxes; we bear the shipping costs.
Professional Offset Printing – We offer nothing but only very professional and industry standard offset printing.
Fast Turnaround Time – We have the fastest turnaround time with maximum 3 to 4 business days.
Customer & Sales Support – As compared to our competitors, our customer support and sales support ethics are simply off the charts.
Ecofriendly Packaging – At PackagingBlue.Com we believe in preserving the environment and this is why the packaging materials that we use are biodegradable and harmless to the environment.
Still got some questions in mind? No problem, if you want to learn more about our custom toy packaging, please contact our 24/7 customer support team right now.
Other Food Packaging