Custom Quote Request Form
CD & DVD Packaging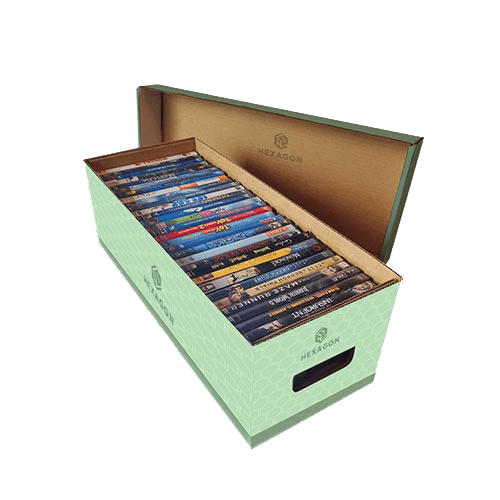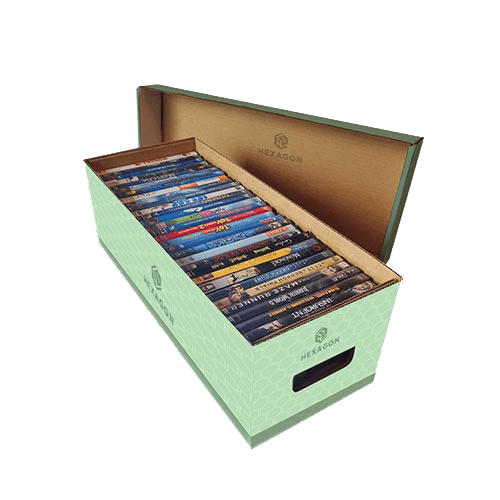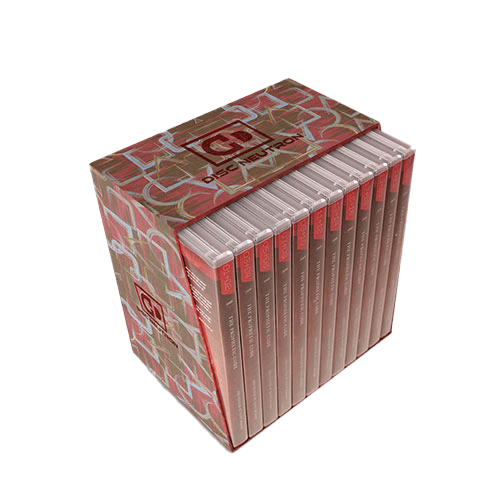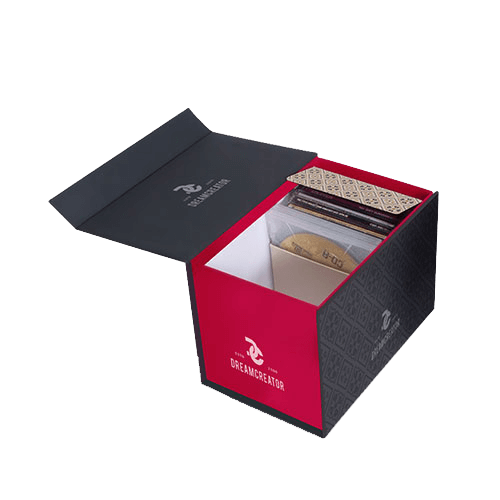 Specification
Description
Reviews
Material
Rigid: Paper + Grey Board
Material Thickness
Rigid Stock Thickness: 36pt, 48pt, Custom
Finishing Types
Lamination: Gloss, Matte, Sandy Matte, Soft Touch, Linen
Coating: Gloss AQ, Satin, Varnish, Spot UV, Flood UV
Features
Foil Stamping
Embossing
Debossing
Die Cutting
Metallic Inks
Custom Size
Other Options
Window Cutouts
Scoring and Gluing
Magnetic Locks
Velcro
SKU#
RP-009
Protect and Present: A Comprehensive Guide to CD and DVD Packaging Solutions
CD and DVD packaging refers to the various types of boxes, sleeves, and materials used to protect, store, and sell CDs and DVDs. A well-designed CD or DVD cover can significantly impact sales and help your product stand out in a crowded marketplace. Designing a practical and attractive CD and DVD cover is crucial for grabbing the attention of potential buyers and creating a memorable impression. By following these guidelines, you can craft an engaging and aesthetically pleasing cover design that accurately represents the caliber of your content.
Know your target audience: Understand who you're designing for and tailor your cover design to appeal to that demographic. Research similar products to understand what works well in your niche or genre.
Use high-quality images: Invest in professional photography or artwork to ensure your cover looks polished and professional. High-resolution photos will also reproduce well in print and digital formats.
Create a strong focal point: Your cover should have a central element that immediately grabs the viewer's attention, whether an image, typography, or a combination of both. Make sure this focal point is clear and visually striking.
Choose the right typography: Select legible fonts that complement your design and convey the mood or theme of your content. Be mindful of font sizes, especially for titles and artist names, and avoid using too many different typefaces.
Use color effectively: Color can significantly impact the overall feel of your cover design. Select a color scheme that corresponds to your content's tone or theme, while generating visual appeal. Feel free to use contrast to make your design stand out.
Maintain a consistent visual style: Your CD or DVD cover should align with your brand or the artist's established visual identity. This consistency helps create a cohesive experience for the consumer and reinforces brand recognition.
Use hierarchy and balance: Organize your design elements to guide the viewer's eye through the cover. Create a hierarchy by giving prominence to essential details, like the title or artist name, and use a visual balance to create a harmonious design.
Cardboard packaging options are ideal for CDs and DVDs due to their eco-friendliness, lightweight design, and customization potential. There are several common types of CD and DVD packaging options available in the market:
Paper or Cardboard Sleeves: Simple, lightweight, and cost-effective CD and DVD packaging options. They can be printed with artwork and are often used for promotional materials, giveaways, or budget releases.
Digipaks: A more eco-friendly option made from cardboard, with a plastic tray glued inside to hold the disc. Digipaks often include a booklet or insert; the cardboard can be printed with artwork and information.
Slipcases: A slipcase is a cardboard box that slides over a jewel case, digipak, or other types of packaging to provide extra protection and an additional surface for artwork or information. Slipcases can add a premium touch to CD and DVD releases.
Jewel Cases: The traditional and most common packaging features a clear plastic case with a hinged cover. Jewel cases usually come with a front insert or booklet and a back insert with a spine label.
Custom Packaging: Some artists or companies may opt for unique, custom packaging designs to stand out and provide a memorable experience for consumers. These can range from ideas that incorporate unique shapes and materials to designs that use interactive components.
Other Retail Packaging