Custom Quote Request Form
Jewelry Packaging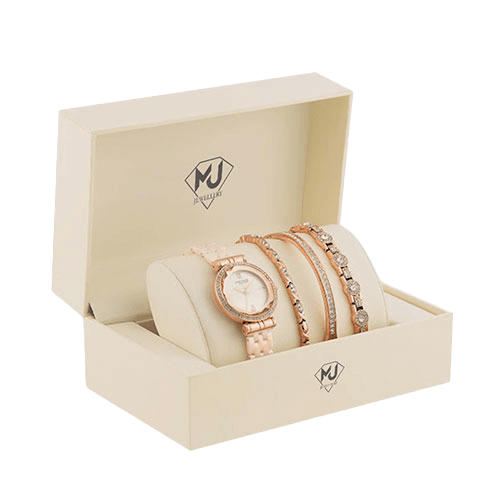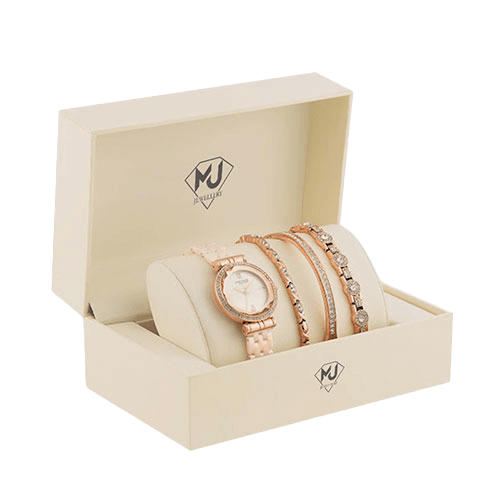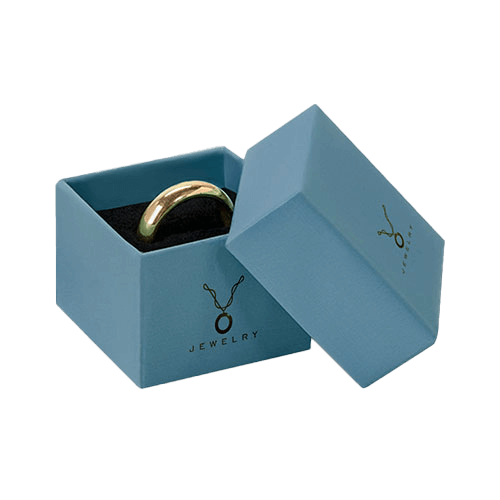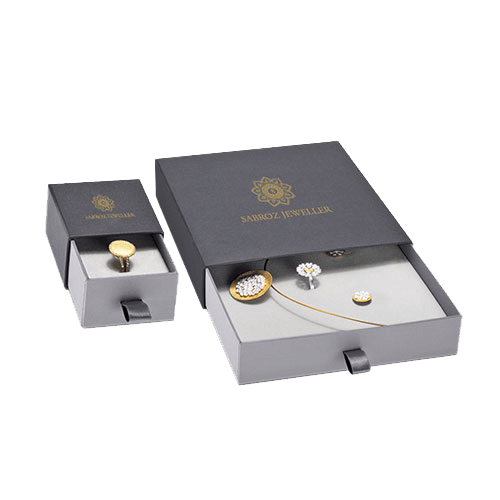 FAQ's
Specification
Description
Reviews
Q:
What type of jewelry packaging does Packagingblue manufacture?
A:
We manufacture a wide range of jewelry packaging products including:
Flat jewelry cards with cutouts
Tent earring display cards
Free standing necklace display cards
Hanging jewelry cards
Cardboard product boxes
Rigid Product Boxes
Box inserts
All of these products can be fully customized to your required dimensions and product type.
Q:
Can I add cut-outs to my jewelry cards or packaging?
A:
Yes. We can add holes, cut-outs, and slit cuts in order to display bracelets, earrings, necklaces, studs, and bangles. We can also add window cut-outs to your custom jewelry boxes so that customers can easily view the products packed inside.
Q:
What type of card stocks can I use for my custom jewelry packaging?
A:
There are multiple card stock options available to choose from including textured or linen card, natural brown kraft card stock, and standard plain white card stock. In addition, there are numerous printing & finishing options that can be used to further customize branded jewelry packaging. Please contact our support team to further explore these options.
Q:
Can I have high end rigid packaging made for my jewelry?
A:
Yes, we can produce a variety of high-end rigid or set up jewelry boxes.  You can also add foam or cardboard inserts specially designed to fit your products.  Here is a list of some of the various rigid box types that we manufacture:
One Piece Boxes
Two Piece Boxes
Book Style Boxes
Collapsible or Foldable Boxes
Magnetic Lock Boxes
Match or Slide Style Boxes
Material
White: SBS (C1S), SBS (C2S), Uncoated Stock, Textured Stock
Metalized Card: Silver, Gold, Holographic
Brown: Natural Brown Kraft Card Stock
White Front Colored Back: CCNB (Grey Back), CCKB (Kraft Back)
Shipping Boxes: White or Brown Corrugated Stock or Forte
Rigid: Paper + Grey Board
Material Thickness
Cardstock Thickness: 12pt, 14pt, 18pt, 24pt, Custom
Corrugated Stock: 3-ply corrugated
Stock Thickness: 36pt, 48pt, Custom
Finishing Types
Lamination: Gloss, Matte, Sandy Matte, Soft Touch, Pattern
Coating: Gloss AQ, Satin, Varnish, Spot UV, Flood UV
Features
Foil Stamping
Embossing
Debossing
Die Cutting
Metallic Inks
Custom Size
Other Options
Window Cutouts
Ribbons and Handles
Hang Tab
Scoring and Gluing
Custom Perforation
SKU#
RP-045
Importance of Jewelry Packaging
Jewelry packaging is important for a number of reasons. Here are a few:
Protection:Jewelry is often fragile and can be easily damaged if not stored or transported properly. Packaging can help protect the jewelry from damage during shipping and handling.
Presentation: It can enhance the presentation of a piece of jewelry, making it more attractive to customers.
Branding: Packaging can be used to convey a brand's image and identity. It can help a brand stand out in a crowded market and create a memorable experience for customers.
Security: Packaging can help to secure jewelry during transportation and storage, reducing the risk of theft.
Customer experience: Packaging can be a part of the overall customer experience. A well-designed and attractive packaging can create a positive impression and enhance the perceived value of the jewelry.
Overall, jewelry packaging serves as an important marketing and protective tool for jewelry retailers and designers.
Several different types of jewelry packaging are available, each with its unique design features and applications. However, some of the most common types include:
Jewelry boxes: These are boxes specifically designed to hold and protect jewelry. They can be made of materials such as cardboard, paperboard, wood, or plastic, and come in a wide range of sizes, shapes, and styles.
Pouches and bags: Pouches and bags are another option for storing and transporting jewelry. They can be made of materials such as velvet, satin, or canvas, and come in a variety of colors and styles.
Trays and inserts: Trays and inserts are often used to display jewelry in a store or at a trade show. They can be made of materials such as foam, velvet, or plastic, and come in a range of sizes and shapes to fit different types of jewelry.
Jewelry rolls: Jewelry rolls are portable, roll-up cases that are designed to hold and protect a variety of jewelry pieces. They are often made of soft materials such as velvet or satin and have multiple compartments to organize different types of jewelry.
Gift boxes: Jewelry is often given as a gift, and gift boxes are a popular packaging option. They can be made of cardboard, paperboard, or other materials and come in a range of sizes, shapes, and styles to suit different types of jewelry.
Protective covers: Protective covers are a type of packaging that is specifically designed to protect jewelry during shipping or storage. They can be made of materials such as bubble wrap, foam, or plastic, and come in a range of sizes to fit different types of jewelry.
Other Rigid Packaging