Custom Quote Request Form
Rigid Packaging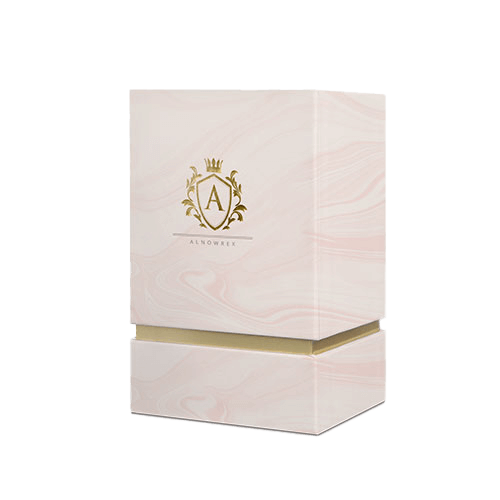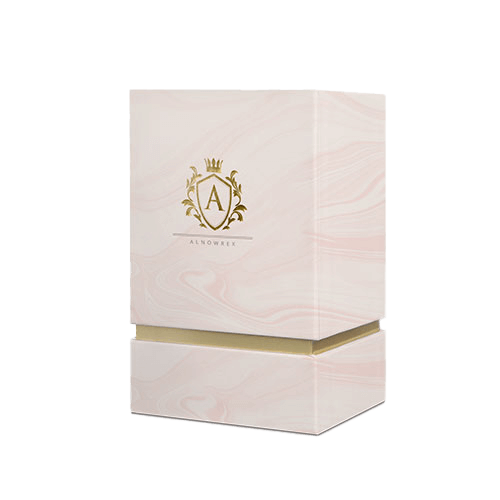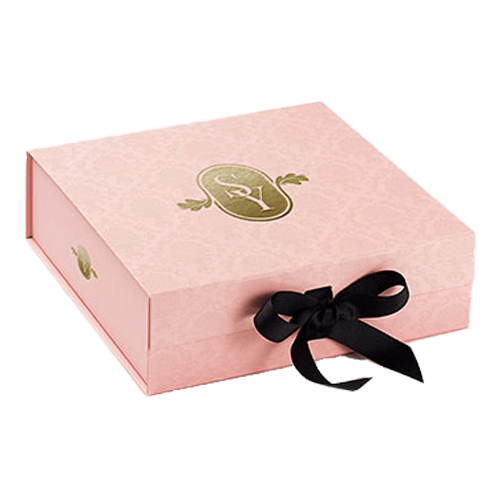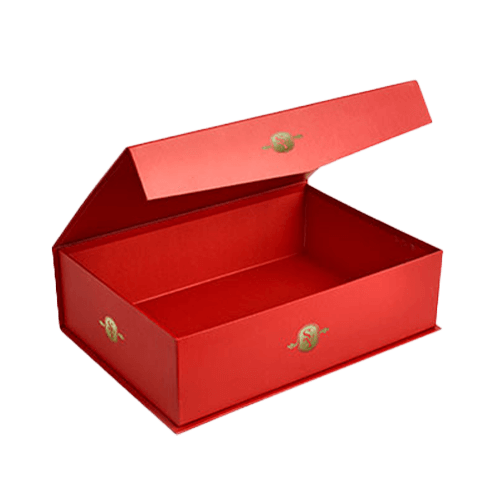 FAQ's
Specification
Description
Reviews
Q:
What are the defining characteristics of rigid boxes?
A:
Rigid boxes or setup boxes are made from a thick cardstock and are finished with a paper wrap or fabric liner. These boxes are structurally very strong and significantly thicker when compared to regular folding cartons.
Q:
Do custom rigid boxes need to be assembled before they are used?
A:
No assembly is required as custom printed rigid or setup boxes are shipped ready to use.
Q:
Why should our company switch to branded rigid packaging?
A:
Rigid packaging offers an upscale option for packaging luxury products such as jewelry, branded accessories, and electronics. Rigid boxes add a sense of quality and luxury to your brand along with offering excellent protection for your products during the sale process.
Q:
How long do rigid boxes last?
A:
Rigid boxes are paper-based products and thus are sensitive to storage conditions such as heat, sunlight, temperature, and moisture. Sudden changes in environmental conditions can negatively affect the quality of such paper-based products. All printed products including rigid boxes should be unpacked after delivery for inspection and identification of any manufacturing issues. After inspection, all printed products including rigid packaging should be stored in moisture-free and temperature-controlled conditions.

In addition, unfavorable storage conditions such as moisture, extreme heat, or direct sunlight can cause damage to printed materials including discoloration and fading of printed colors. Packagingblue makes no claims or representations regarding the long-term durability of printed products as the longevity of all printed materials including rigid packaging depends upon environmental and storage conditions that are beyond Packagingblue's direct control.
Q:
Can you help me in designing rigid setup boxes for my products?
A:
Our design team will be happy to design a unique box to showcase your products. If you would like to provide your own artwork, we can prepare and send an appropriate design template for you to use. If you would like our help in creating your design, please send us your logo and/or other artwork and our design team will set it up as per your requirements.
Q:
Do you offer protective product inserts?
A:
Yes, we offer a full range of custom inserts that are made to provide a snug fit for your products. Your sales representative can provide more details upon request.
Material
Rigid: Paper + Grey Board
Material Thickness
Rigid Stock Thickness: 36pt, 48pt, Custom
Finishing Types
Lamination: Gloss, Matte, Sandy Matte, Soft Touch, Linen
Coating: Gloss AQ, Satin, Varnish, Spot UV, Flood UV
Features
Foil Stamping
Debossing
Die Cutting
Metallic Inks
Custom Size
Other Options
Window Cutouts
Ribbons and Handles
Foam Inserts
Scoring and Gluing
Magnetic Locks
Velcro
SKU#
RP-004
Custom Printed Rigid Packaging & Setup Boxes
When you carefully observe boxes around you, you will find that different boxes have different tensile strengths. A measure of such strength is deliberated added to boxes at the design stage of the packaging. When it comes to rigid boxes, we take great care of the stiffness of the box that is a requirement for our clients. The rigid boxes retain their shape under conditions of a high amount of stress. This rigidity comes from the type of wood that is selectively taken from the forests and converted into a pulp. A highly controlled measure of chemicals is added to it. 
Rigid boxes are used to keep a host of different products that range from simple items to pieces of luxury that you may adore and may be required to pack away for safe keeping. The color selection and the material may also vary. The rigid boxes can be made with many different types of materials for instance take Kraft material. It has a very smooth finish and a material that can rival the texture of any other luxuriously good-looking package or box.
Rigid boxes have a material that is very hard and durable with high condensation index. To give you a hint, it is four times stronger than a regular paperboard. Compared with paperboard and corrugated boxes the corrugated boxes are certainly the most expensive choice.
Why Get Customized Rigid Boxes from PackagingBlue.Com?
There is no doubt that when it comes to making choice in terms of packaging, there are options that can leave you lost in a jungle of marketing gimmicks. Every two-bit packaging company can do the custom cereal packaging for you, but if you want to have quality in combination with excellent services, there are certain reasons why PackagingBlue.Com should be your only choice. Let us have a look:
Affordable Pricing – We provide very high quality packaging at unbelievably rock bottom prices. Our pricing is immensely competitive and customer friendly.
Free Shipping – Whatever we charge is clearly negotiable with the customer and there are no hidden charges at all. For instance, other companies apply the shipping charges on top of packaging charges, but we offer free shipping.
Professional Offset Printing – The quality of our offset printing is simply unmatchable. Our quality assurance experts check every custom box before it is ever shipped to our valued customers.
Fast Turnaround Time – We do not take an entire week to ship your packages to your doorstep; our turnaround time is the undeniably fastest in the industry and it is only three to four business days.
Customer & Sales Support – Our teams to make it possible that you get the best kind of customer support before the sale as well as after the closure of sale.
Eco-friendly Packaging – The materials used at PackagingBlue.Com are based on wood pulp, and they are free of any hazardous chemicals or non-biodegradable elements. Our 100% eco-friendly packaging poses no harm to the environment or animals. Moreover, the materials we use are child safe.
Still got some questions in mind? No problem, if you want to learn more about our custom packaging, please contact our 24/7 customer support team right now.
In addition to above information, these are eye-catching and very popular in the packing of some products majority of which are luxury items such as jewelry, handmade Swiss watches, and expensive fountain pens, etc. The quality of these products of ours speaks for themselves. As the name suggests, these products are made of rigid materials, and it is hard to tear them or damage them. The shape and form along with custom graphics and branding can do miracles regarding the user unboxing experience. Many people who buy the products in these are satisfied returning customers. Therefore it brings a lot of good and makes good sense to order these if you are a luxury brand owner or a manager of such a venture.
Other Rigid Packaging